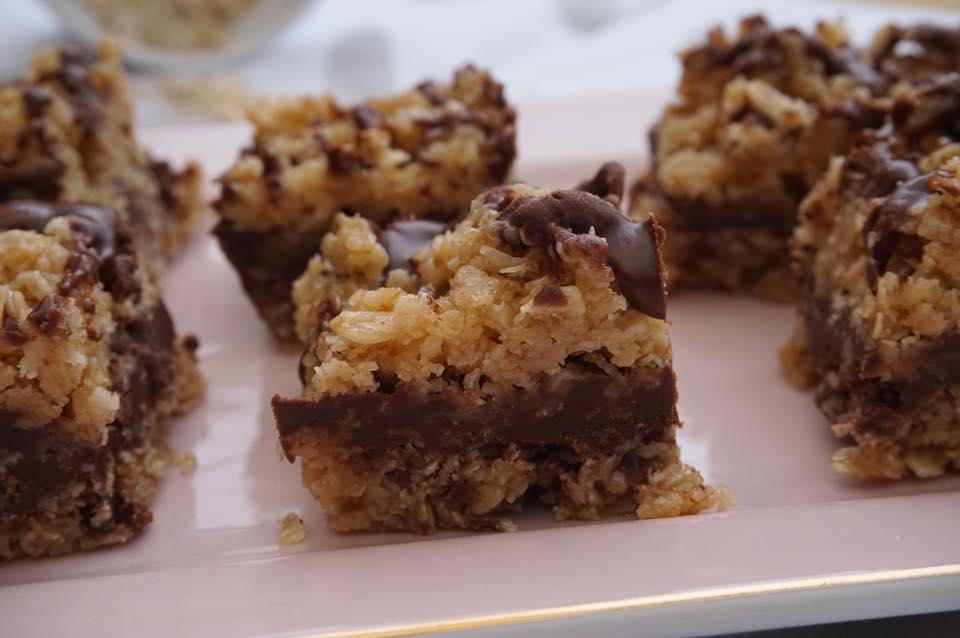 A few weeks ago my mum called me into the kitchen and said, "Jess, can you make a clean version of this?" It was a recipe video on Facebook by Tip Hero which wasn't clean – but looked incredibly delicious. It was chocolate oat bars. I immediately said "yes, I will make this clean!" and I did (it's a win win for everyone. My mum, my stomach… and most importantly, your stomachs)
The one thing I absolutely love about this recipe is that it is so easy. You can have this ready to set within 10 minutes. I have made this about three times and each time I do, it disappears so quickly. Happy baking!
Original recipe by Tip Hero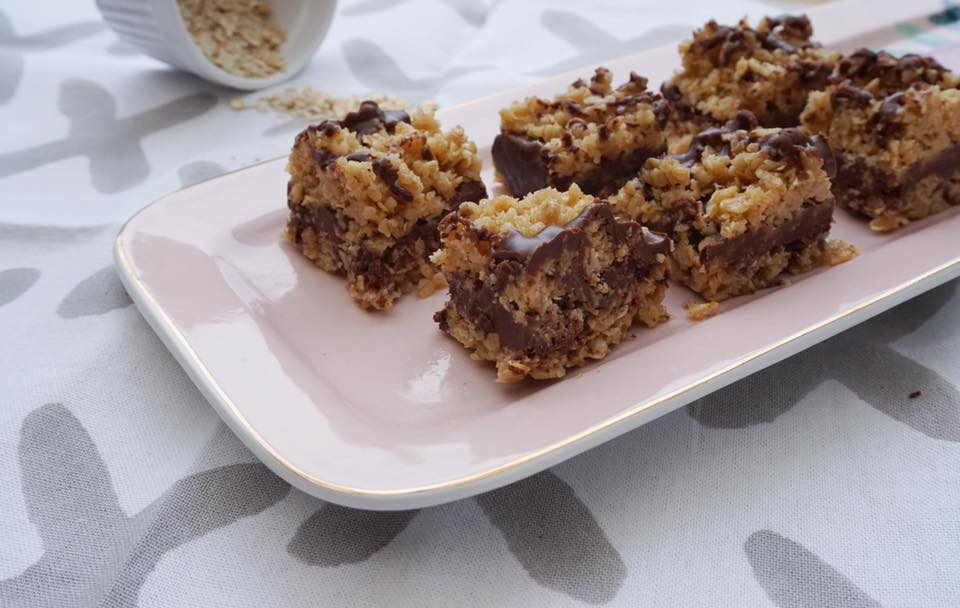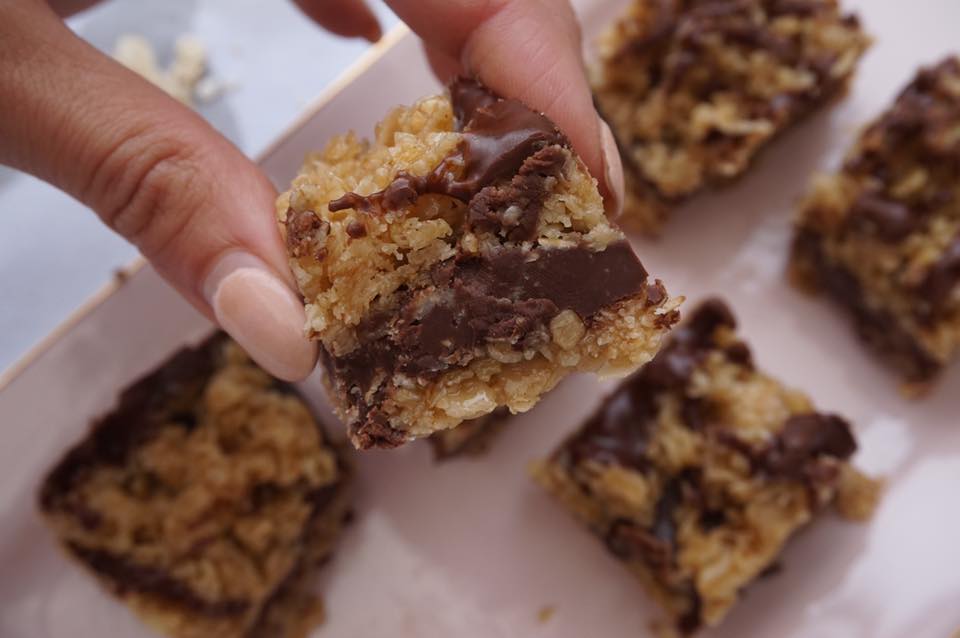 Ingredients 
1/2 cup coconut oil
1/2 cup rice malt syrup
1 tsp vanilla essence
3 cups rolled oats
1/2 tsp ground cinnamon
100g 70% dark chocolate
1 heaped tsp natural peanut butter
Pinch of salt
Method
Line a rectangle baking pan with baking paper
In a small saucepan, heat coconut oil, vanilla essence and rice malt syrup until combined. Stir through to melt
Add oats, cinnamon and salt and fold through until the oats are covered in the liquid mixture
Place half of the oat mixture into the baking tray and press down evenly. Place in freezer while you prepare chocolate/peanut butter cream
Heat chocolate and peanut butter either in the microwave or in a saucepan. Remove oats from freezer and pour most of the chocolate directly on top, spreading evenly with a spoon.
Top with the remaining oats and drizzle with left over chocolate mixture. Place in freezer for 1-2 hours, cut into squares and enjoy!