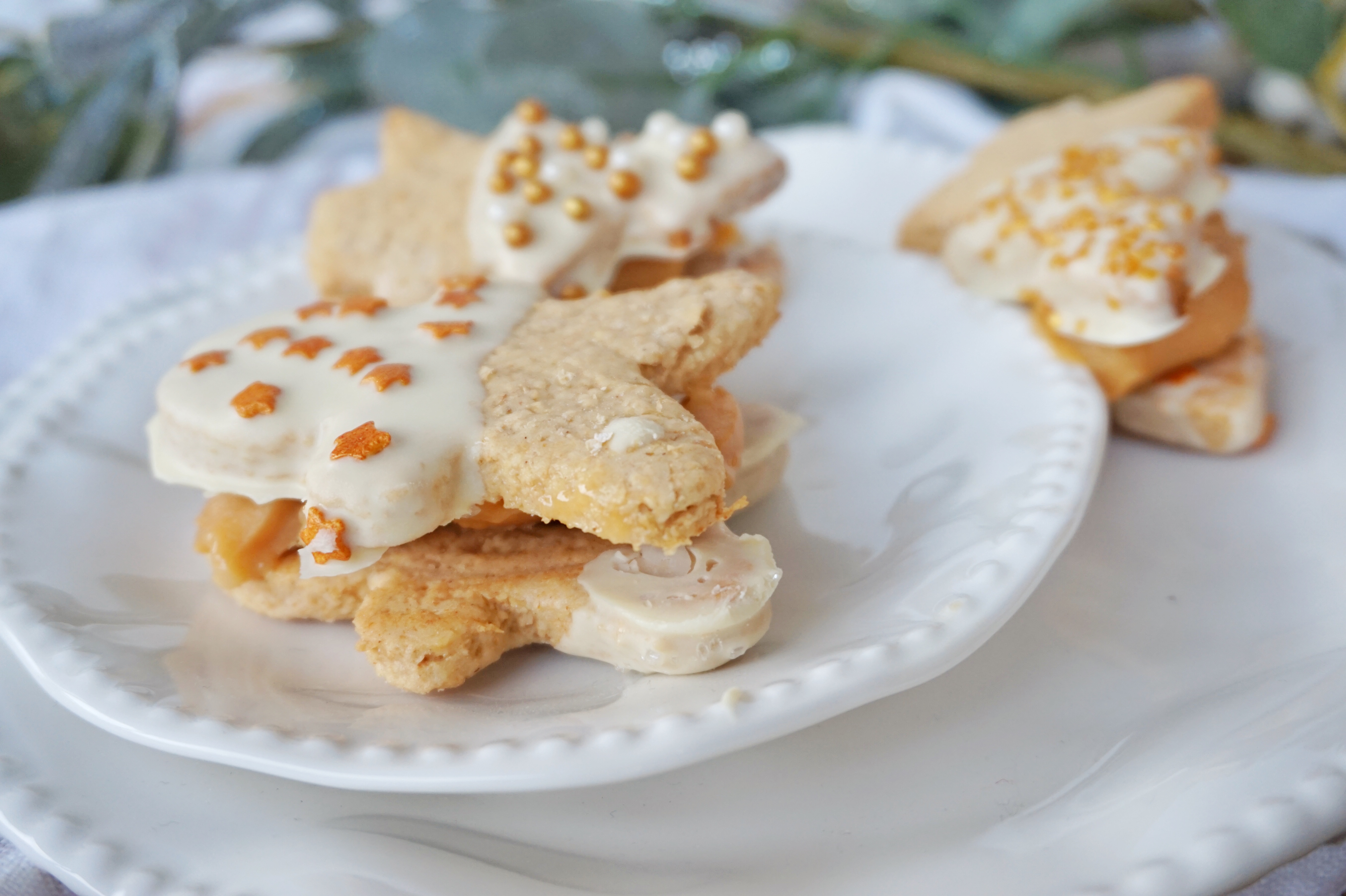 The Christmas combination you never knew you needed; Clean Gingerbread Peanut Butter Caramel Sandwiches! More indulgent than your usual gingerbread cookies and still as festive as ever. Don't worry, you still get to decorate your gingerbread men!
Wishing you all a very Merry Christmas!
Jess xx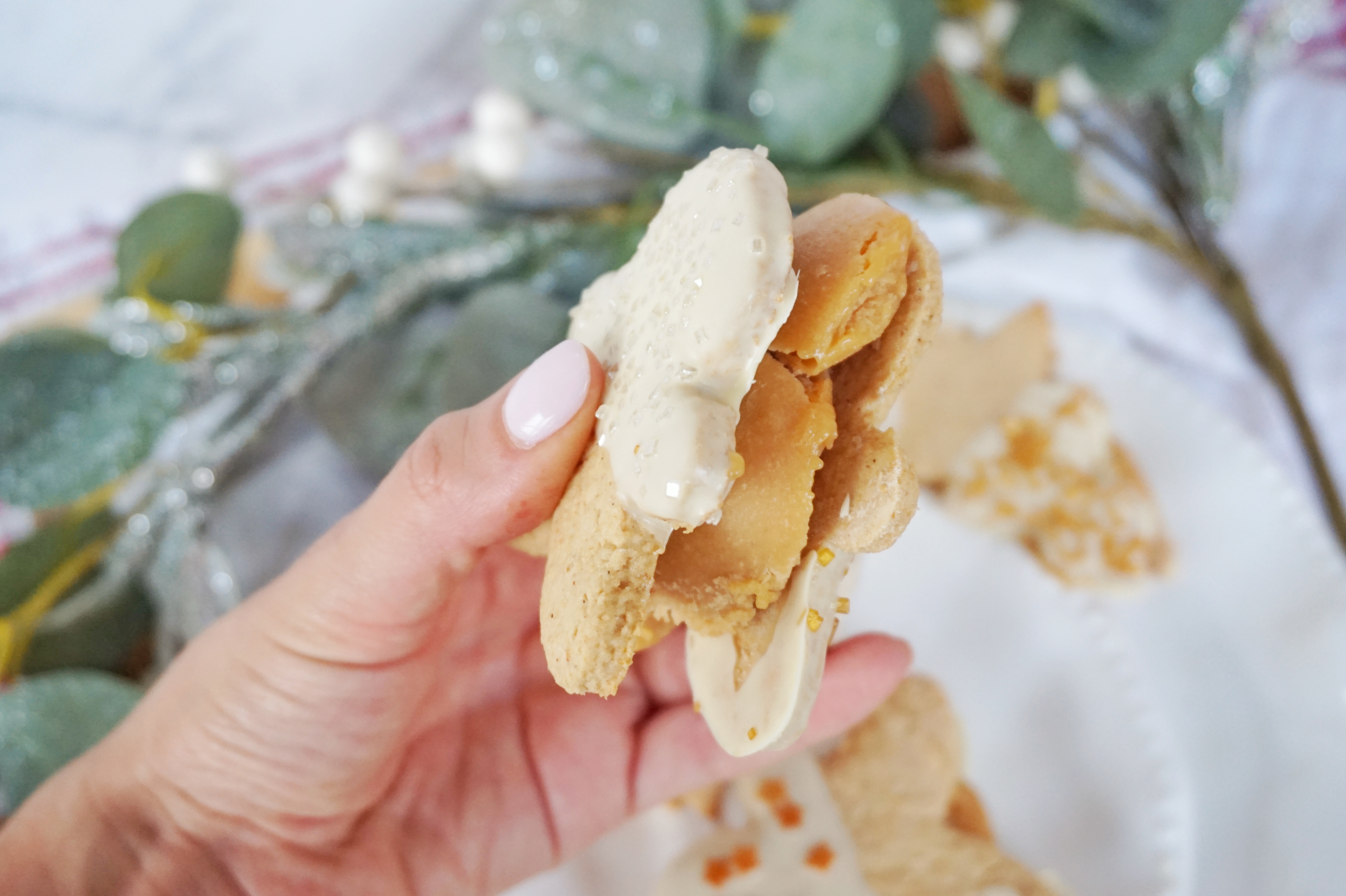 Gingerbread Peanut Butter Caramel Sandwiches
Ingredients
Gingerbread:
4 ¼ cup wholemeal flour (1 cup for rolling)
2 tsp cinnamon
2 tsp ground ginger
1 tsp mixed spice
2 tsp baking powder
Pinch of salt
1 cup rice malt syrup
½ cup coconut oil (melted)
1 tbsp honey or maple syrup
1 egg (beaten)
200g sugar free white chocolate for decoration
Sprinkles for decoration
Peanut Butter Caramel:
½ cup peanut butter
½ cup coconut oil (melted)
½ cup rice malt syrup
Pinch of salt
Method
For Gingerbread:
Preheat oven to 180°C and line baking trays with baking paper
In a large bowl combine 3 ¼ cup of flour, ginger, mixed spice, cinnamon baking powder and salt lightly.
In a separate bowl mix rice malt syrup, coconut oil, honey and salt until combined and fold through 1 beaten egg.
Make a well in the centre of dry ingredients and fold through liquid mixture until a cookie dough texture is formed. You may need to add extra flour, the dough mustn't be wet when you roll your gingerbread.
Remove the cookie dough onto a flat, clean surface and knead it until it is firm and dry. You may need to add extra flour. Roll out the gingerbread and use your cookie cutter shapes. Place on baking tray and bake for 8-10 minutes. Let cool
Melt sugar free white chocolate and dip half of your gingerbread cookie and add sprinkles. Repeat for each cookie.
For Peanut Butter Caramel:
Mix all ingredients until a caramel texture is formed.
Let cool in the fridge or freezer for 30 min – 1 hour until the caramel is firm.
Scoop the caramel and spoon it in between two gingerbread biscuits to create a sandwich. Store in the fridge and enjoy!