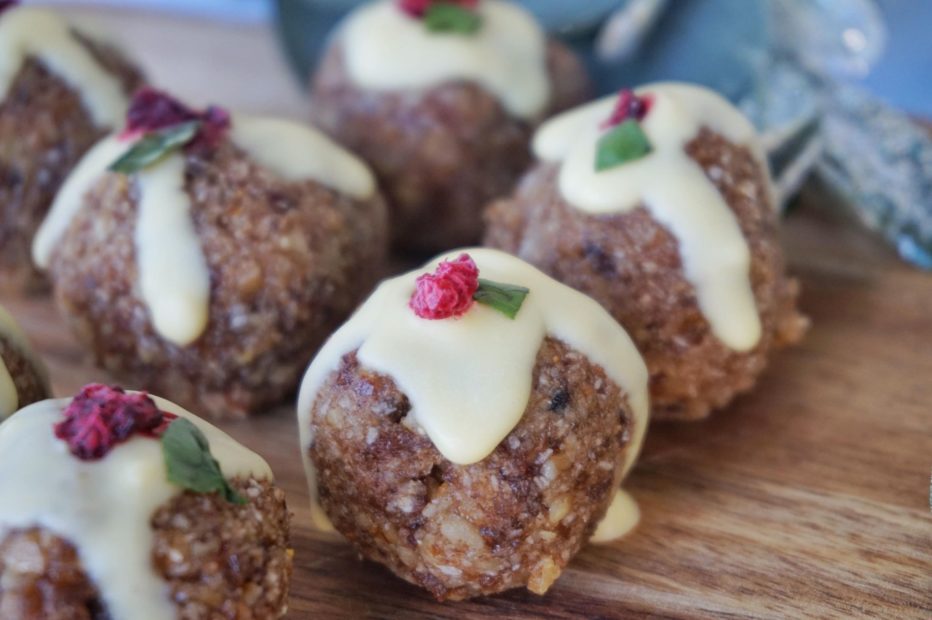 After a crazy year it's finally Christmas time! This will be no surprise that one of my favourite things about Christmas is eating all of the delicious desserts (like these mini Christmas puddings) that you only enjoy at this festive time of year. To celebrate the silly season I've created a few new Christmas recipes I think you guys will love.
The first recipe I am sharing are my mini Christmas puddings! Completely raw with all of your favourite spices and refined sugar free, these puddings are super easy to make, taste delicious and will look the part displayed on your table on Christmas Day. They're also vegan friendly.
Happy baking
Jess x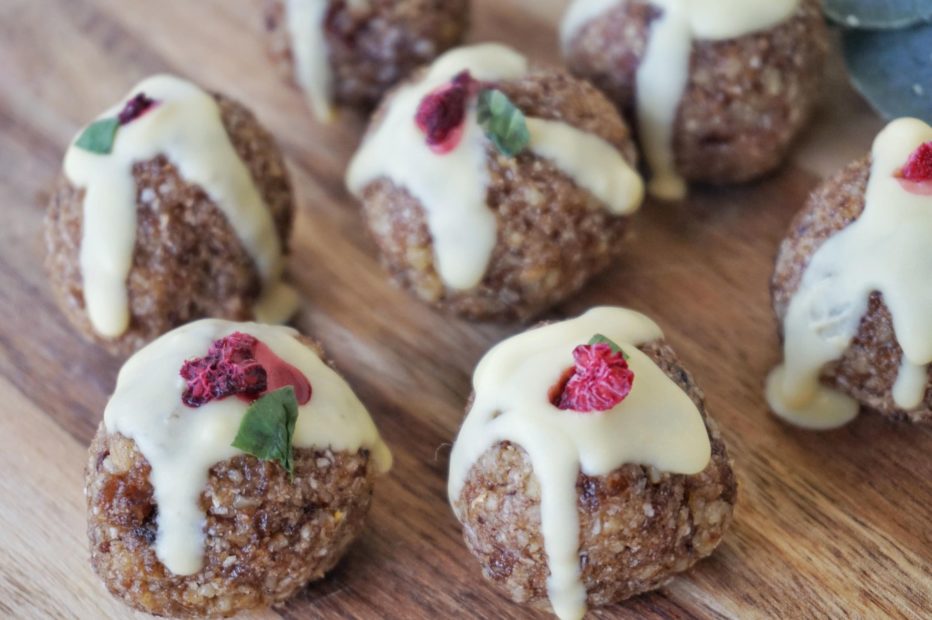 Ingredients
10 pitted dates
1 cup walnuts
1/2 cup desiccated cocount
Pinch of ground ginger
Pinch of ground nutmeg
Pinch of cinnamon
1/2 cup sultanas
1/2 cup cranberries
2 tbsp rice malt syrup
1 tsp lemon zest
To decorate:
70g white chocolate (I used sugar free alternative)
10 raspberries
2 basil leaves
Method
1. Line a baking tray with baking paper. Process all ingredients until combined well, the pudding mixture should stick a little to your fingers.
2. Measuring around one tablespoon each, roll the pudding into a ball and place on your baking tray. Repeat until the pudding mixture is complete and place in the fridge for 20 – 30 minutes.
To decorate:
1. Melt white chocolate and drizzle it over each pudding with a teaspoon until a drip forms. Place a quarter or half raspberry on top. Once you are ready to serve, rip your basil leaves into a mini leaf and place it next to each raspberry decoration on the pudding. Enjoy!