It's that time of the year when the weather gets cooler (well, in Melbourne), the days get shorter and the chocolate shortage is non-existent; it's Easter! A few years ago I created a hot cross buns recipe which I made religiously each year. So many of my readers have made this recipe which I'm so thankful for. This year however, I have decided to re-invent the hot cross bun and have changed a few ingredients and also a step in the method. I think this new clean hot cross bun recipe is better than ever!
Don't forget to #mycleantreats when you make these on Instagram or email them through to me: mycleantreats@gmail.com – I'll be regramming your hot cross bun creations! Happy baking x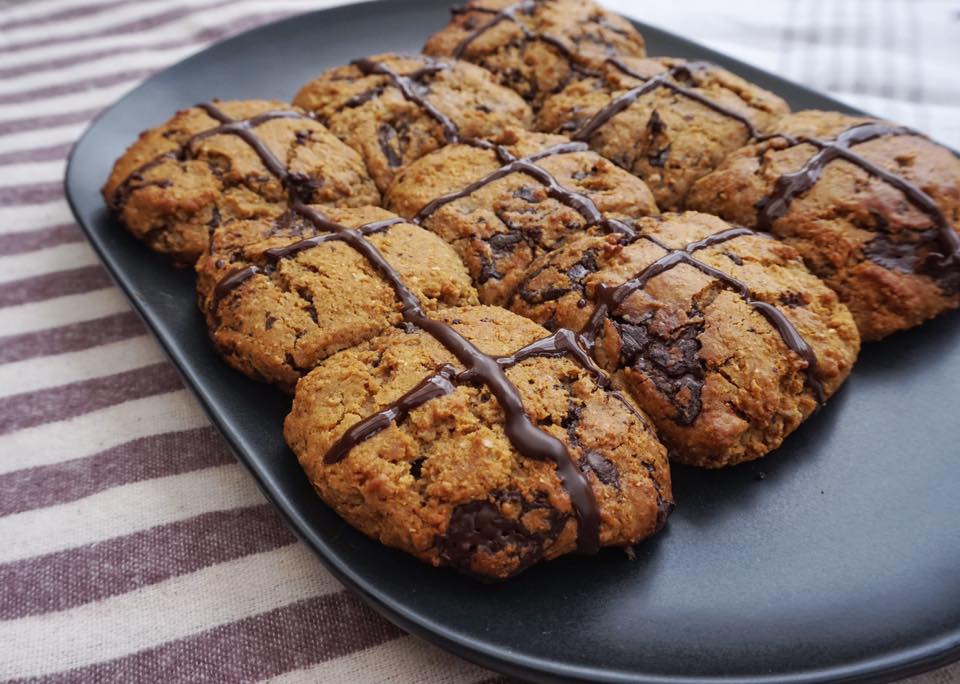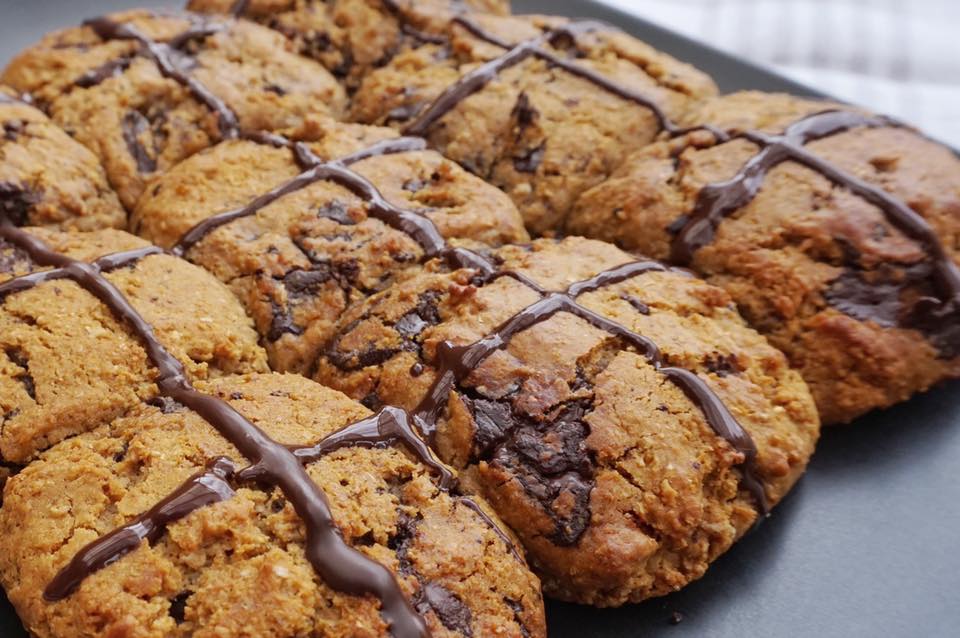 INGREDIENTS
2 cups spelt flour (or flour of choice – if gluten-free, add extra milk and oil)
4 tsp baking powder
2 tsp cinnamon
2 tsp nutmeg
2 tsp bi-carb soda
Pinch of salt
3/4 cup rice malt syrup
50 ml grape seed oil or macadamia oil
2/3 cup almond milk (or milk of choice)
100g organic dark chocolate chips or 70/90% cacao chocolate chopped
METHOD
Preheat oven to 200 degrees Celsius
Mix all dry ingredients in a large bowl (except chocolate)
In a separate bowl, whisk wet ingredients until combined
Make a well in the center of the bowl with dry ingredients and add in the liquid mixture. Fold lightly and add the chocolate  through
Pour a small amount of flour in your hands and pick up a small handful of mixture and roll into a ball. Place on a large tray lined with baking paper and repeat. Place the hot cross buns very close together with a small gap in between so when they rise they are connected. Place in the oven for 15 minutes
Melt some extra chocolate and drizzle slowly using a spoon in the shape of crosses and enjoy!