Each year my family makes a variety of Christmas desserts that are usually devoured within 48 hours of completion; this includes a very famous marshmallow log & chocolate hedgehog Christmas tree. Inspired by both, I created a clean Christmas Hedgehog Slice that would be devoured just as quickly as the sugary kind, and it was a big success!
Guilt free thick chocolate mixed with almonds and walnuts for a biscuit texture, covered in coconut sounds so appealing and tastes even better. This festive recipe is now a new favourite I will be making all year round that's for sure!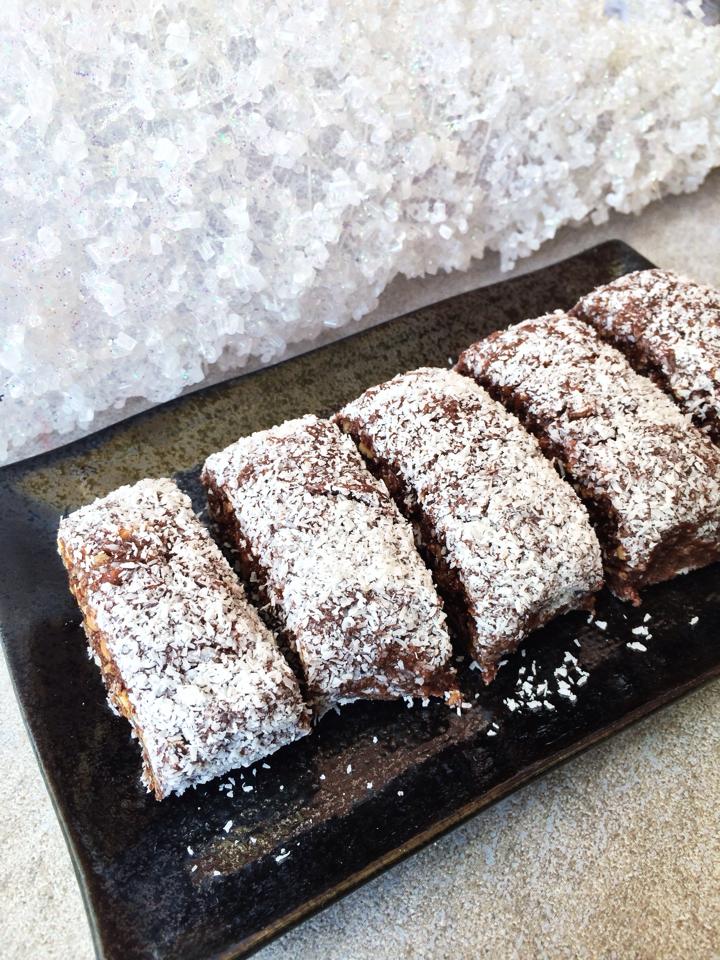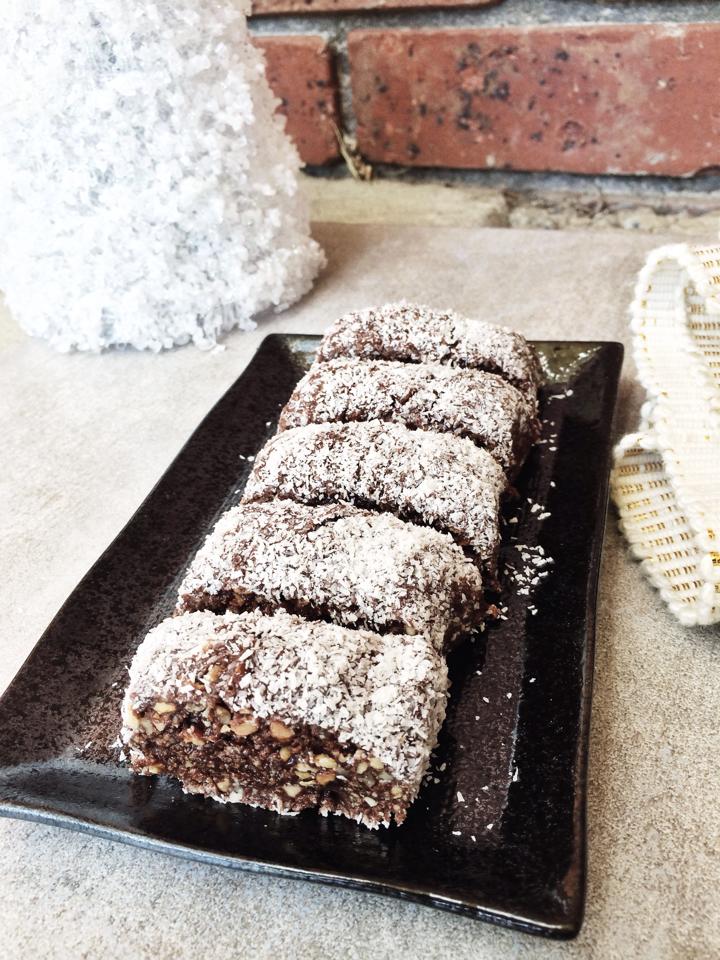 INGREDIENTS
½ cup of cacao butter (melted)
3 tbls coconut oil (melted)
1 cup rice malt syrup
2 tsp vanilla bean syrup
Pinch of sea salt
1 cup of cacao powder
1 cup of desiccated coconut
1 cup of walnuts
3/4 cup roasted almonds
Extra 1 cup of desiccated coconut
METHOD
In a large tray, spread almonds evenly and pop in the oven for 20 minutes on 180°C to roast (alternatively you can buy them roasted)
Blend cacao butter, coconut oil, rice malt syrup, vanilla bean essence, pinch of salt and cacao until smooth and creamy and set aside
Process walnuts until fine and add desiccated coconut. Once the walnuts and coconut are combined, place in a large bowl
Process almonds until crushed and very fine and then add to the large bowl
Pour over the chocolate mixture and combine all ingredients.
Tear a large piece of foil and sprinkle around 1/3 – ½ cup coconut in the center evenly. Scoop the mixture over the coconut in the foil and mould into a long log form while scattering coconut over the top. Roll the log slowly in the foil a few times ensuring coconut has covered the entire outside of the dessert and fold foil tightly and set in the freezer for 1-2 hours.
To serve, remove from freezer and place in fridge for 20 minutes. Cut as little or as thick slices as you like and store in fridge. Enjoy!