There's two days to go until Christmas and I have been so excited to share this festive recipe! I not only created this recipe for the silly season, but to also celebrate Coconut Revolution's organic certification for their Coconut Oil that almost always makes an appearance in my desserts.
This yummy Rocky Road is made with natural ingredients and features delicious raspberries and macadamias with a sprinkle of edible flowers for a splash of colour. Some may say I left the best Christmas recipe to last…
Combined with Coconut Revolution's Organic Coconut Oil, cacao butter, cacao powder and coconut, the thick chocolatey texture will make any chocolate lover going for more!
To purchase some organic Coconut Revolution Coconut Oil for the Kitchen, click here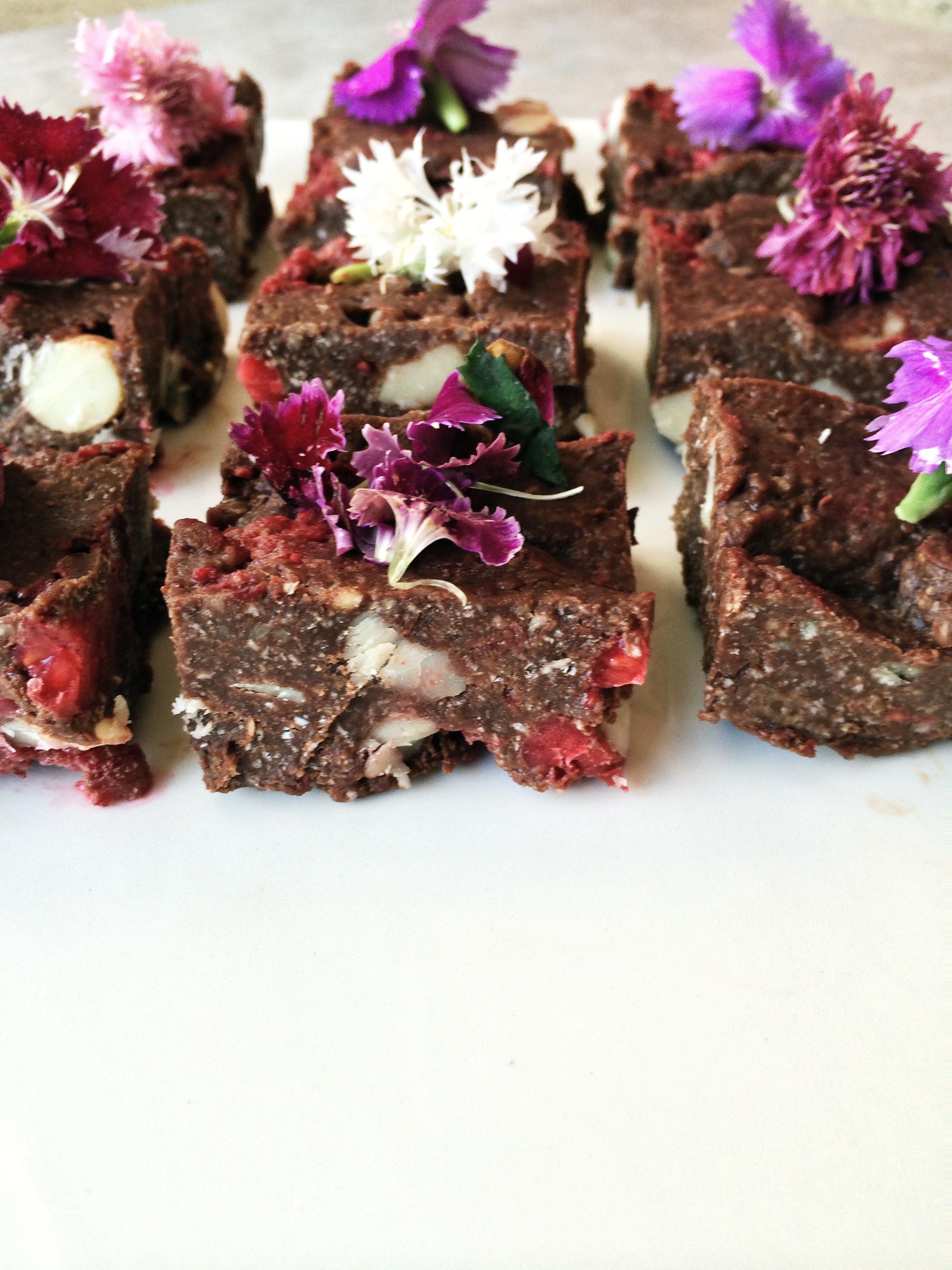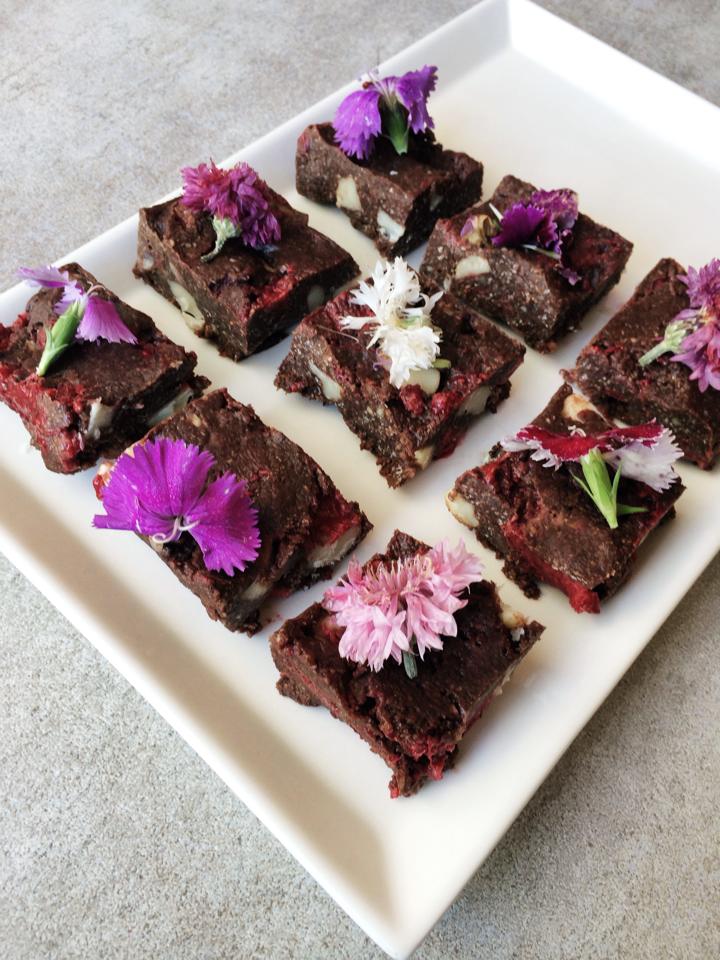 NGREDIENTS
1/2 cup of cacao butter (melted)
3 tbls Coconut Revolution Organic Coconut Oil (melted)
1 cup of rice malt syrup
2 tsp vanilla bean essence
Pinch of sea salt
1 cup of cacao powder
1.5 cups desiccated coconut
1 cup walnuts
½ cup chopped macadamias
½ cup frozen raspberries
METHOD
Blend cacao butter, Coconut Revolution Organic Coconut Oil, rice malt syrup, vanilla bean essence and cacao until smooth and creamy and set aside
Process walnuts until fine and add desiccated coconut. Once the walnuts and coconut are combined, add to blended mixture.
Mix macadamias and raspberries through lightly, pour mixture into baking tray and set in freezer for 1 – 2 hours, sprinkle some edible flowers on each individual piece for decoration. Store in the fridge and enjoy