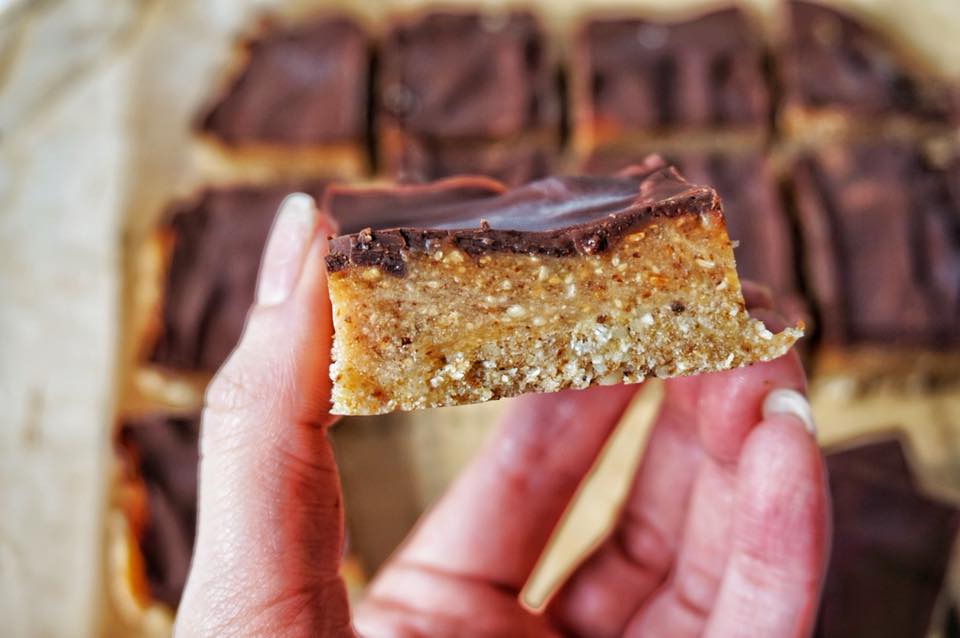 It's official: I'm clean caramel obsessed. That's why I've created a clean salted caramel chocolate slice for a few reasons: 1. There's really nothing better than salted caramel – especially made with almond butter. 2. I just received fresh ingredients from Naked Foods!
These were gone in my house in about one day. I'm not going to lie, it's hard to stop at one. I'd love for you to try them and let me know what you think.
All ingredients can be from Naked Foods. 
Happy baking!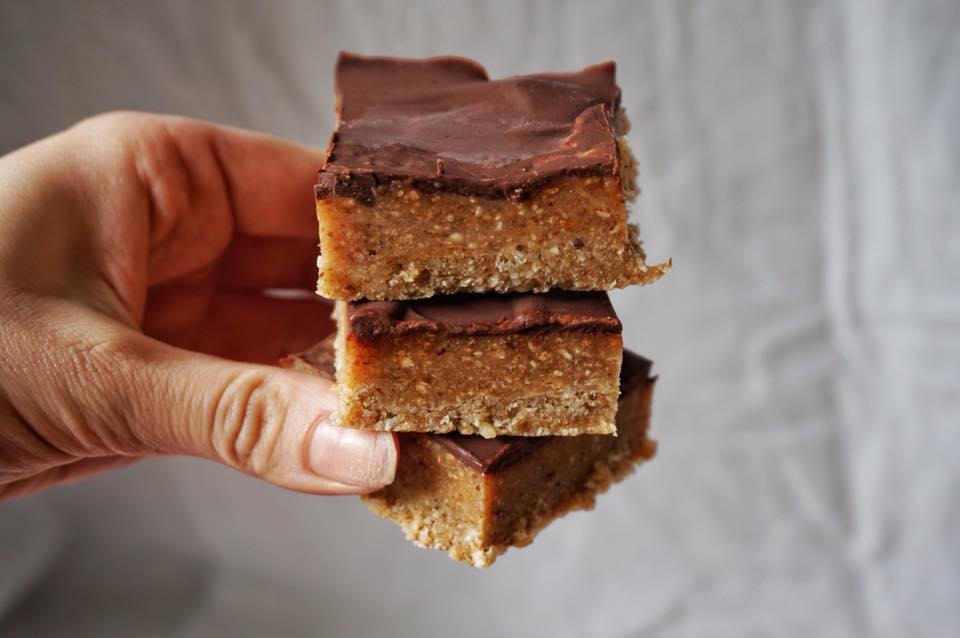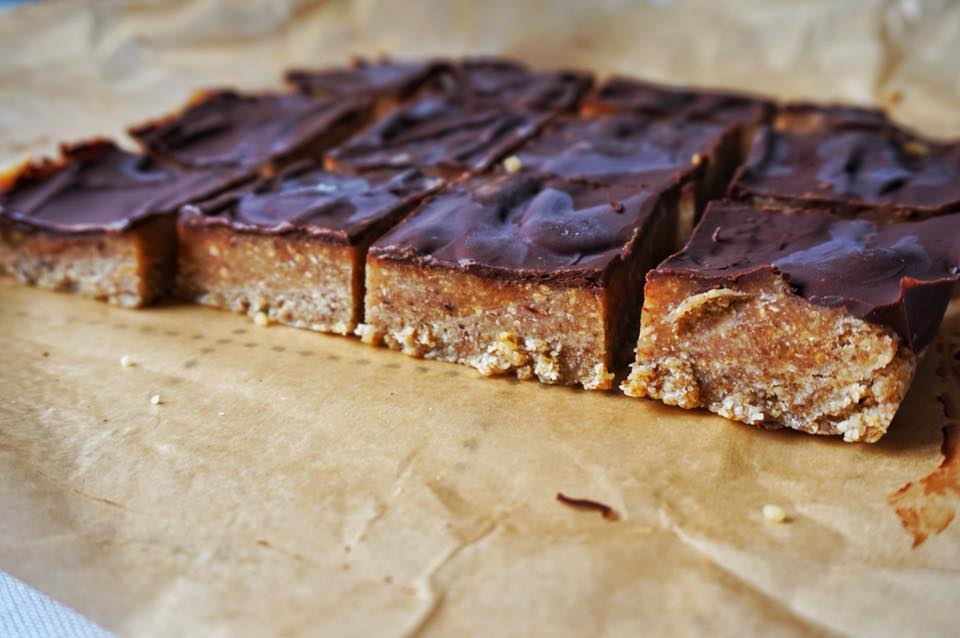 Ingredients
Base:
5 large medjool dates (remove the pips)
1 cup walnuts
1 tbsp rice malt syrup
1 cup desiccated coconut
1 tsp vanilla essence
Pinch of salt
Salted caramel:
1/2 cup almond butter
1/3 cup coconut oil
1/2 cup rice malt syrup
Pinch of salt
Chocolate:
100g melted 70% dark chocolate
Method
For base:
Process walnuts and dates until combined. Add remaining ingredients and continue to process. Line a rectangular baking tray with baking paper and add the base mixture. Flatten evenly and place in the freeze while you prepare the caramel.
For caramel:
Combine all ingredients and place in the fridge for 15 – 30 minutes until a thick texture has formed. Pour over the base mixture until it is completely covered. Place in the freezer for 15 minutes.
For chocolate:
Pour melted chocolate over the caramel slice and place in the freezer for 15 – 30 minutes. With a warm knife dipped in hot water, cut caramel slice squares evenly and enjoy! Store in the fridge.