It's nutty, it's chunky and it has chocolate – what's not to love about my new clean hedgehog slice recipe?! This rich dessert has so many elements to it, from the tablespoons of peanut butter through the slice to the drizzle of melted dark chocolate on top, if you love a decadent dessert, you need to try this.
Made with four types of nuts and swirls of chocolate, this wholesome version of hedgehog slice will give you just what you need to kick that 3pm sugar craving. Enjoy!
*Ingredients from Naked Foods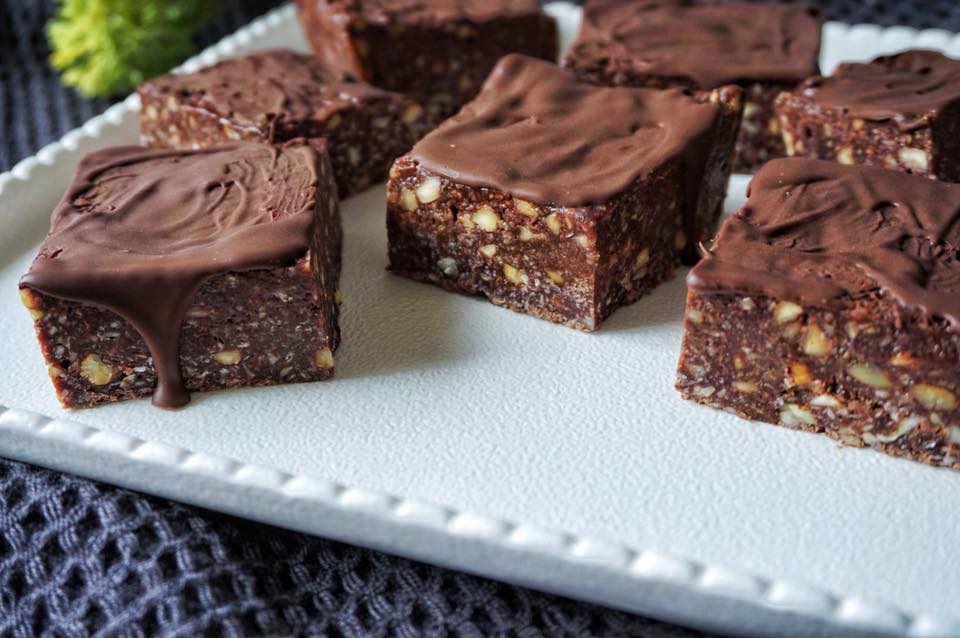 Ingredients
1 cup crushed almonds
2/3 cup crushed walnuts
1/4 cup crushed hazelnuts
1 cup desiccated coconut
Pinch of salt
1/2 cup coconut oil
3/4 cup rice malt syrup
2 tbsp peanut butter
1/3 cup cacao powder
100g 70% dark chocolate (leave 30g for the end)
Method
Line a square baking pan with baking paper and set aside.
Combine coconut oil, rice malt syrup, peanut butter, cacao and dark chocolate. Add the pinch of salt and continue to stir.
Add all of the crushed nuts and coconut and mix well, you might need to use your hands if it becomes too thick!
Place the hedgehog mixture into the pan and mould with your hands to your desired thickness, you may need to push up the mixture if you would like it chunkier.
Let cool overnight and cover with melted chocolate. Place in the fridge for 5 minutes and enjoy! Store in the fridge.