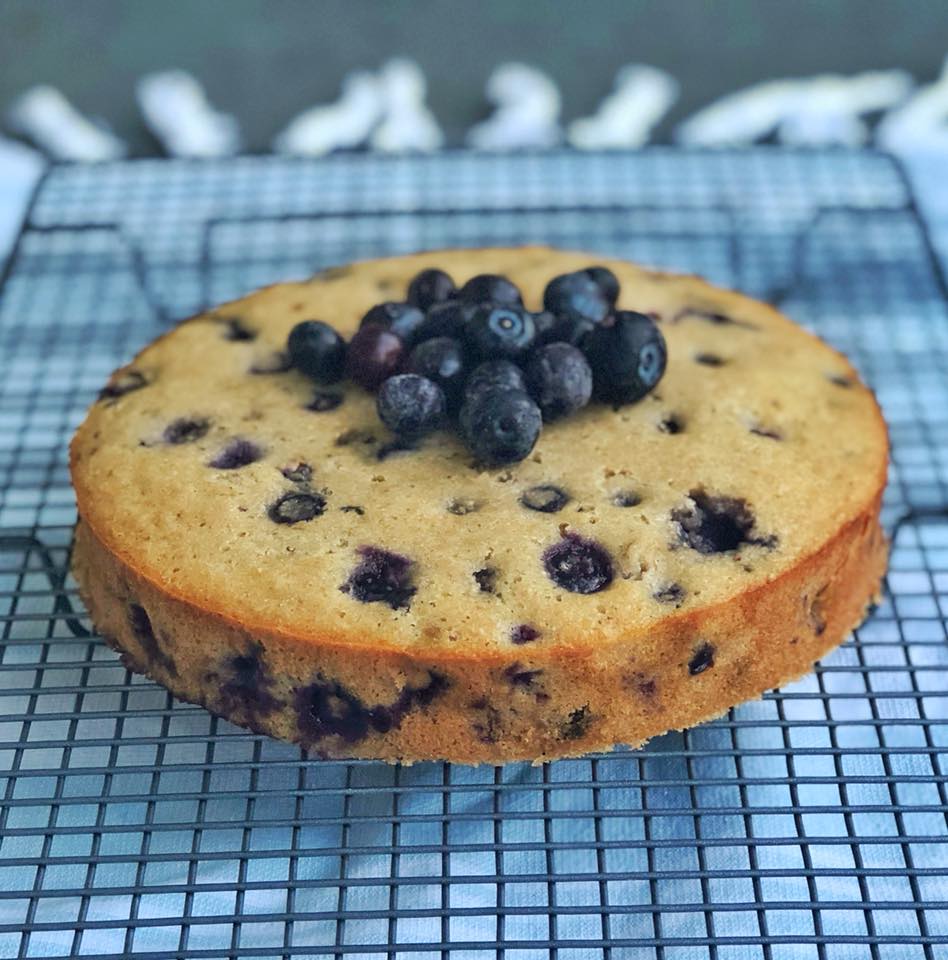 For those who have followed me for a while, you know my usual favourite combination is peanut butter and chocolate, oh how the tables have turned. I wanted a cake that tasted subtly sweet and light with a hint of fruity and this clean blueberry, lemon and date cake is just that.
The texture of this cake is spongey and soft and the blueberries melt in your mouth. It's absolutely delicious and makes the perfect tea treat.
Happy baking x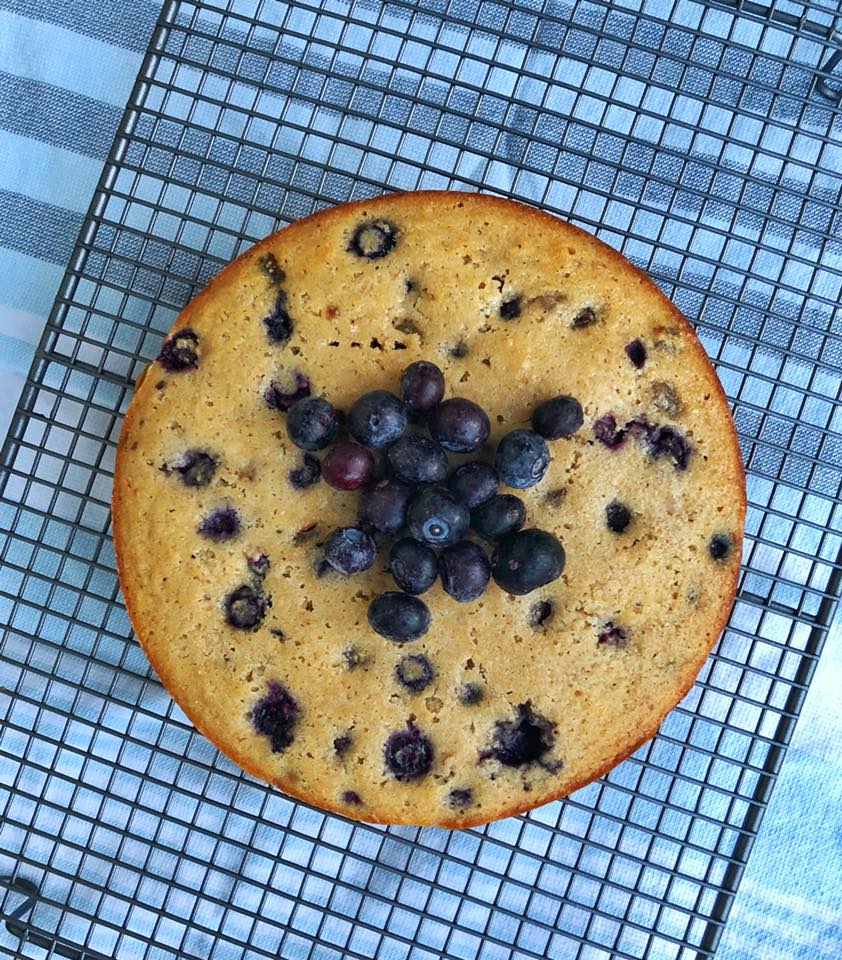 Ingredients
1 1/2 cup frozen blueberries
14 dates, chopped finely
2 cups wholemeal flour
1 tsp cinnamon
Pinch of salt
2 tsp baking powder
2 eggs
1/2 cup rice malt syrup
1/2 cup coconut oil, melted
2 tsp lemon zest
1/4 cup lemon juice
1 tsp vanilla essence
1 cup almond milk
Method
Preheat oven to 160 degrees and line a circular cake tin with baking paper.
In a large bowl combine flour, salt, baking powder and cinnamon.
In a separate bowl mix coconut oil, rice malt syrup, vanilla, lemon zest and lemon rind. Add one egg at a time and beat through mixture. Pour in milk and combine well.
Make a well in the centre of dry ingredients and add liquid mixture, dates and blueberries. Fold lightly until combined and transfer mixture to cake tin.
Place the cake in the oven for 40 minutes and let cool before serving. Top with extra blueberries and enjoy!