\   
A long work day, perhaps a coffee or two, and then it hits the 3pm mark and you're craving a sugar hit – you know the feeling right?! I do too. And I usually visit Hunter's Roots for a sweet treat. This Melbourne cafe is only a short walk from my work and Kerry and the team KNOW how to bake – without any nasties. On one of my visits recently I tried their dark chocolate and pecan cookies and was blown away! So blown away in fact that I asked a colleague if she could buy me another one so I didn't look like a fatty…
I was so impressed with these cookies that Kerry kindly shared her amazing recipe and now I get to share it with you! I altered this recipe slightly by using only rice malt syrup & honey as the sweetener – Kerry also used coconut sugar. If you want to try before you bake, simply head into Hunter's Roots in Melbourne CBD and try one for yourself. See you there at 3pm 😉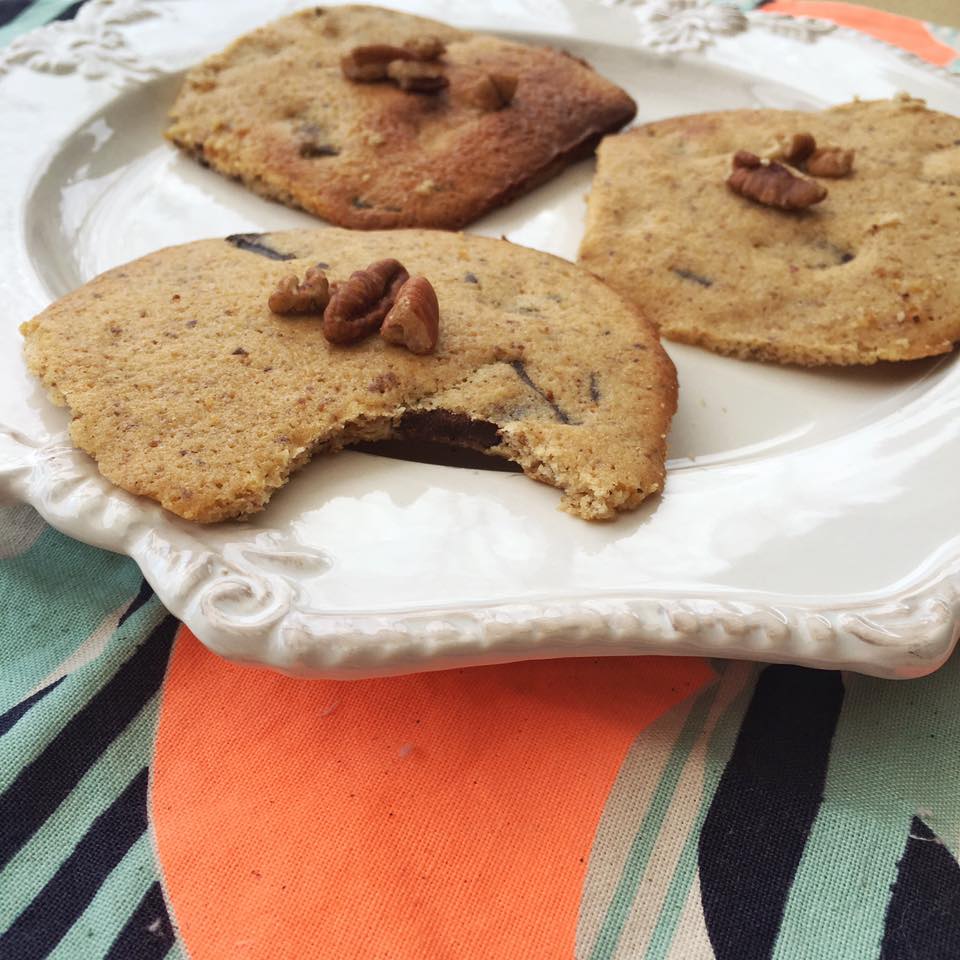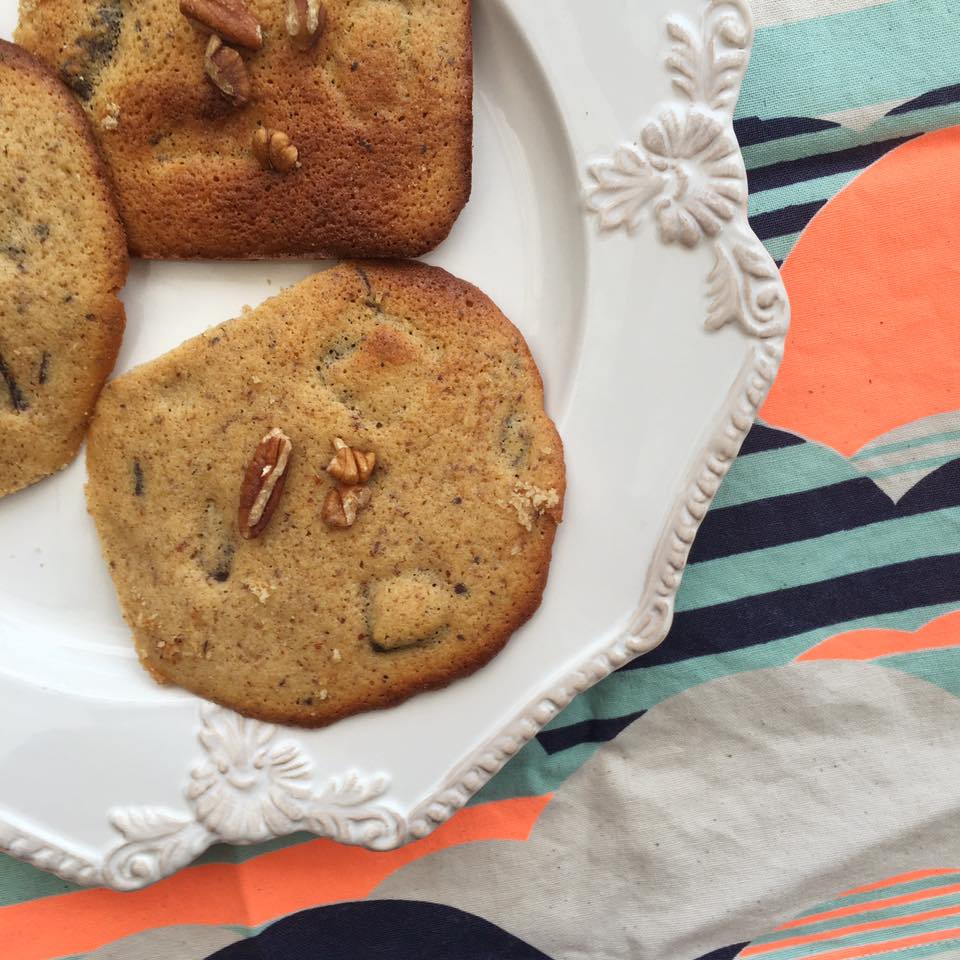 Ingredients:
1 cup rice malt syrup
1/3 cup honey
1/2 cup coconut oil, melted
1 tsp cinnamon
2 eggs
1 cup buckwheat flour
1 cup almond meal
1/2 tsp baking powder
40g dark chocolate, chopped (70% dark chocolate from The Source Bulk Foods)
50g pecan halves
Pinch of salt
Method:
1. Preheat oven to 170degrees
2. Combine coconut oil, honey, rice syrup, and cinnamon in a mixing bowl and mix well.
3. Add in the eggs until well combined.
4. Gently fold through the flour, meal, baking powder and salt, the dough should be sticky and wet.
5. Add in chopped chocolate and mix through.
6. Line a baking tray with baking paper (I usually roll the dough onto a hot tray which seems to produce really nice chewy yet soft on the inside cookies! Just have to be careful not to burn any fingers!)
7.Roll out golf ball sized dough on to tray and flatten with hands. As this stage the dough should be quite runny!
8. Pop a few pecans onto the middle of each cookie.
9. Bake for 10-12 minutes until it is golden.
10. Remove from oven and when the cookies are warm to handle, transfer to a wire rack to cool down.
11. Keeps well in airtight container up to a week.