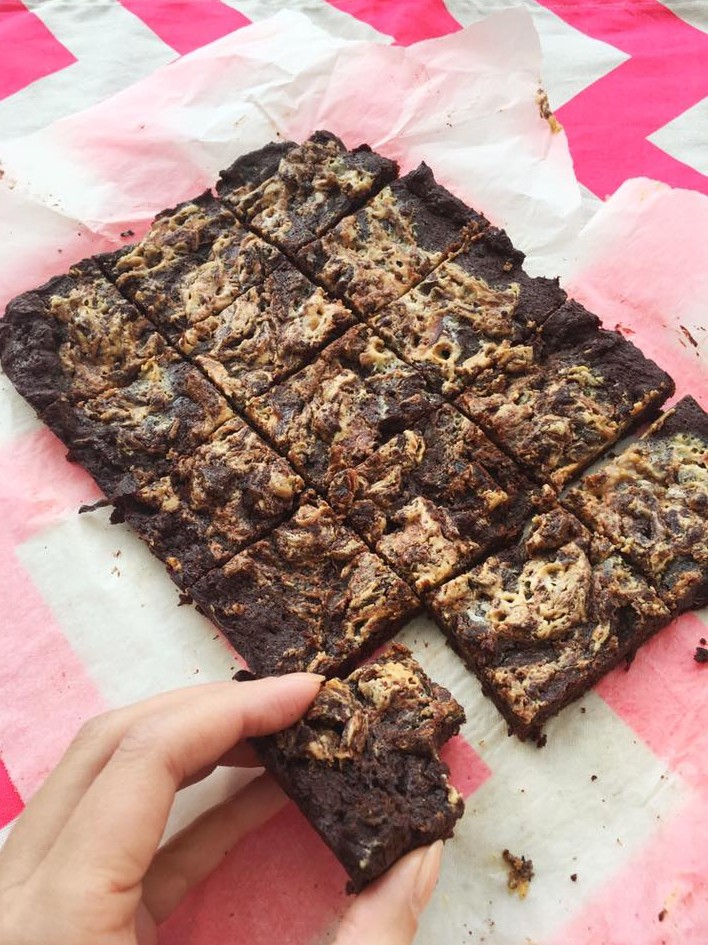 Over the weekend I was craving something chocolatey (surprise, surprise) and something with peanut butter (again, another surprise). After devouring a not-so-healthy brownie after dinner with the girls during the week – which was delicious – I wanted to recreate something similar. Sometimes I love eating unhealthy desserts to give me inspiration and that's exactly what that brownie did…
These peanut butter chocolate swirl brownies are the perfect treat when you're craving something sweet. The salty peanut butter combined with the sweet chocolate and dates is so satisfying you won't ever have to touch that 'bad' brownie again. If you're a peanut butter fan, you MUST try this recipe. Happy baking xx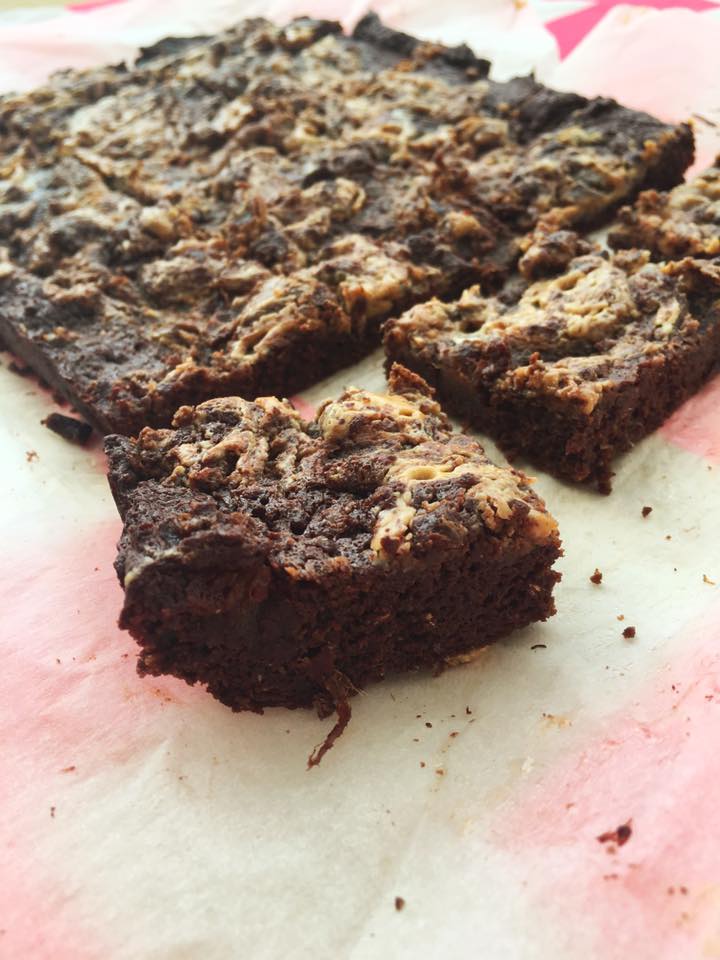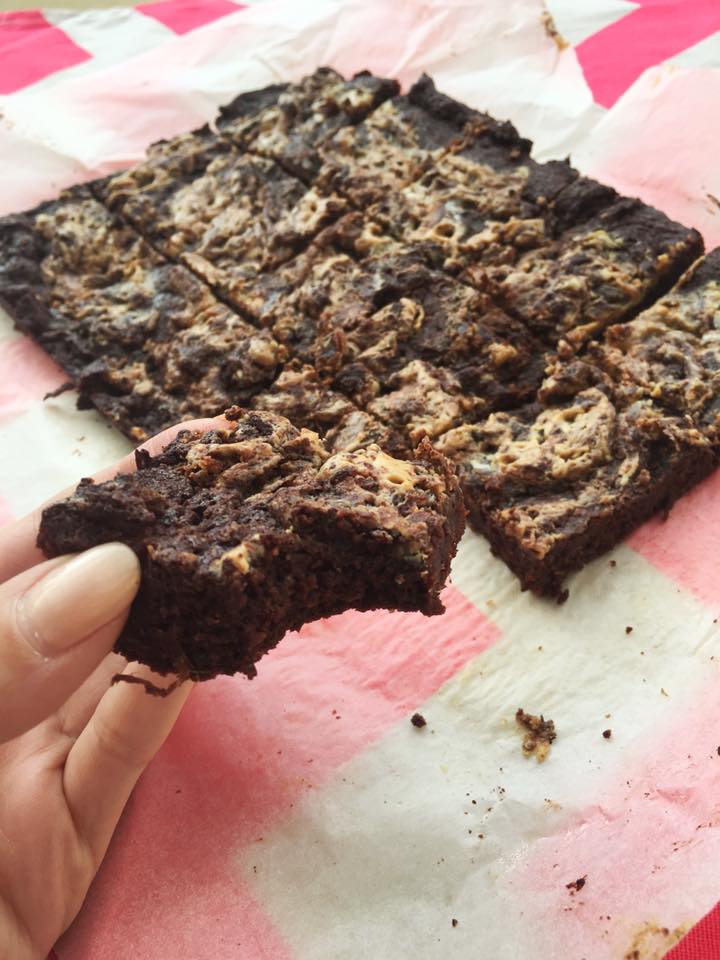 Ingredients
150g dark chocolate (70% cacao)
3 heaped tbls coconut oil
1/2 cup natvia OR 3/4 cup rice malt syrup
5 pitted dates (chopped)
1/2 cup wholemeal flour (or flour of choice)
2 tbs cacao powder
2 eggs
pinch of salt
5 tbls natural peanut butter
Method
Preheat oven to 160C and line a medium baking pan with baking paper. If you use a smaller baking tray the brownies will be thicker
Melt the chocolate and coconut oil in a heatproof pan over a pot half filled with water. Stir until completely melted, then put aside
Mix natvia, flour, cacao powder and salt lightly in a large bowl. Add the liquid chocolate mixture, dates and eggs and fold until combined.
Pour into pan, spreading the mixture evenly to each corner and scoop 5 tablespoons of peanut butter over the top of the brownie mixture (place the peanut butter in different areas of the brownie so you can spread easily). Using the back of a spoon, focusing on one tablespoon of peanut butter at a time, move the spoon in a circular motion with the peanut butter to create swirls. Once entire mixture is covered in peanut butter swirls, place in oven for 35 minutes. Let cool and enjoy!