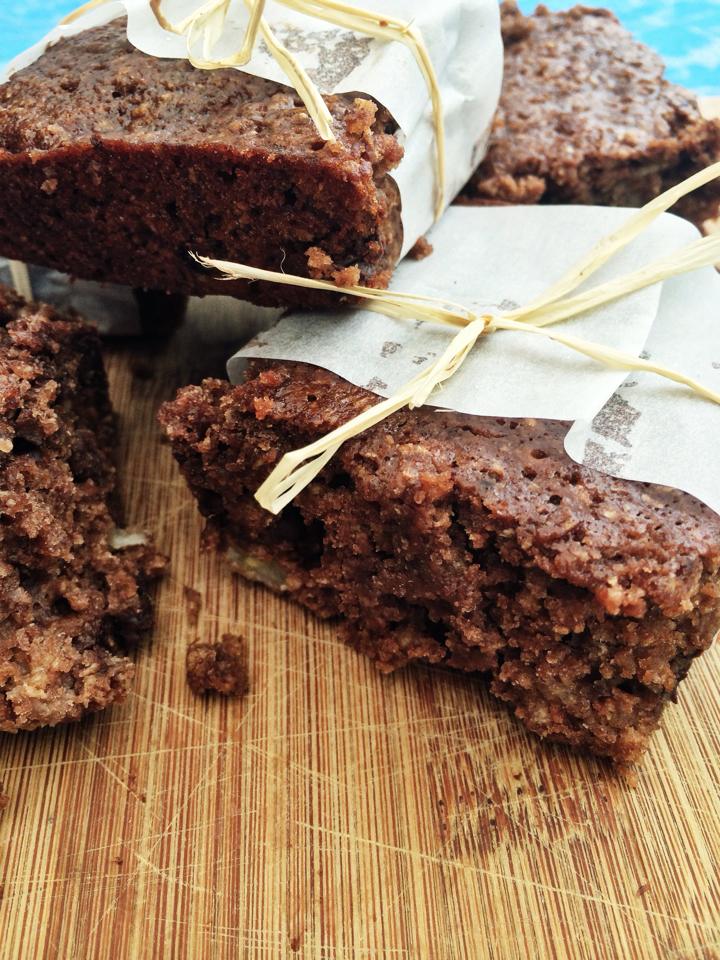 Oh gosh, I have already made 2 batches of these brownies in two days. I am warning you – these are extremely addictive! It was a chilly day in Melbourne when I created this recipe, and I wanted to indulge in something warm, chocolaty and gooey, and success! There is nothing sweeter than taking the first bite into the soft brownie centre filled with chunks of baked banana and chocolate as it melts in your mouth. A must-try!
Also, would just like to add that all the ingredients in this recipe can be purchased from your local grocery store 🙂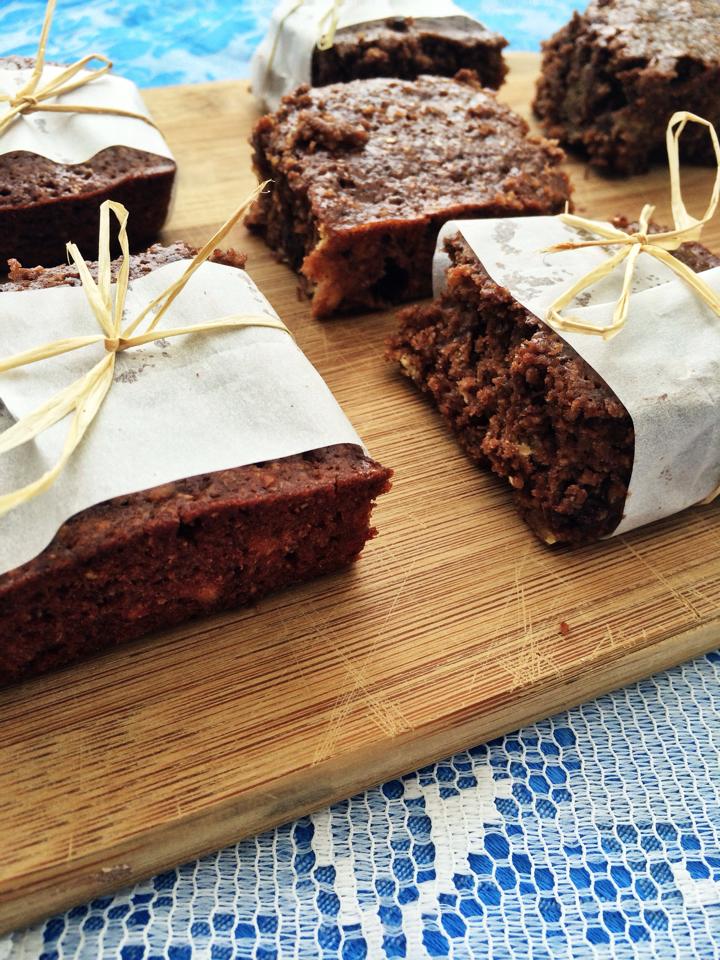 INGREDIENTS
2 cups wholemeal or whole wheat flour (or flour of choice)
3 tsp baking powder
1 tsp baking soda
2 heaped tbls cacao
1 cup rice malt syrup
1.5 tbls coconut oil
3 mashed bananas
1 cup almond milk
2 eggs
A small block of vegan chocolate (or dark chocolate)
A large handful of vegan dark chocolate chips or cacao nibs.
METHOD
Preheat oven to 180°C and line a rectangular baking pan with baking paper.
In a large bowl, mix all the dry ingredients lightly except dark chocolate chips.
In a separate large bowl, combine all the wet ingredients together until mixed well.
Melt the dark chocolate block and stir through wet mixture.
Mash the bananas lightly and add to wet ingredients.
Add all combined wet ingredients to dry ingredient bowl, mix lightly and fold chocolate chips through.
Pour mixture into baking pan and place in oven for 25 minutes.Let cool and serve hot or cold (I love this hot!) – yum!