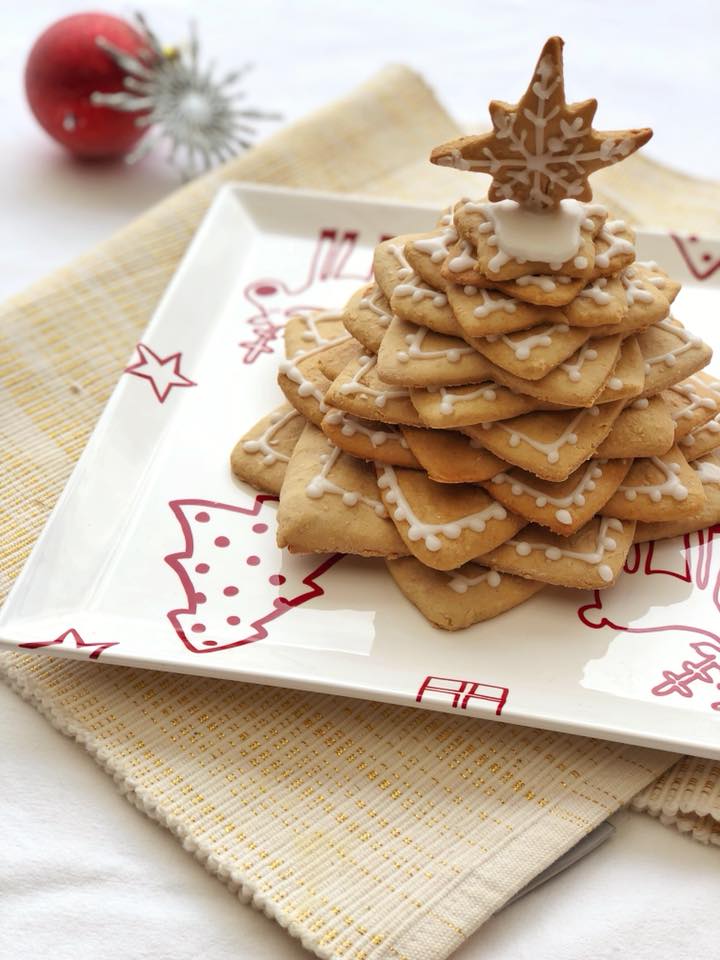 There's TWO DAYS left until Christmas! I wanted to make something different this year so I made a clean gingerbread Christmas tree – and I think I might make it a tradition. The original recipe is one I made with Fernwood Fitness and I tweaked it a tiny bit for this dessert.
For this recipe you'll need a different sized stars – mine are from Coles.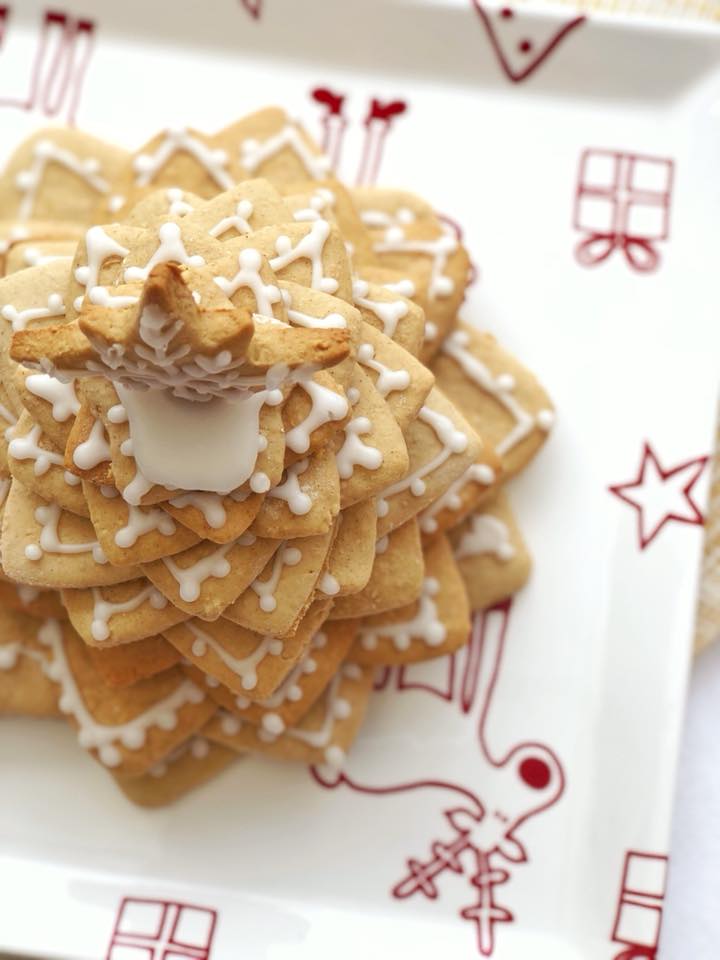 Ingredients
Cookies
3 1⁄4 cup wholemeal our
2 tsp ground ginger
2 tsp ground cinnamon
3⁄4 tsp salt
1⁄2 tsp ground cloves
1⁄2 tsp nely ground black pepper
1⁄2 tsp baking soda
1⁄4 tsp baking powder
1⁄2 cup melted coconut oil
1⁄4 cup organic maple syrup
 1 cup rice malt syrup
1 large egg
Icing (not clean)
• 1⁄2 cup icing sugar
• 2 tbsp water (measurements may change dependant on consistency)
CLEAN option
Blend 1 cup cashews with 3/4 cup rice malt syrup + 1/2 cup coconut
Method
In a medium mixing bowl,combine the ginger, cinnamon, salt, cloves, pepper, baking soda and baking powder. Whisk until blended.
In a small mixing bowl, combine the coconut oil and maple syrup and whisk until combined. Add the rice malt syrup and continue whisking until blended. Add the egg until combined.
Make a well in the centre of the dry ingredients and pour the liquid mixture into the dry and fold through.
Divide the dough in half, about 1 inch thick and wrap it in plastic wrap. Place both halves in the refrigerator and chill until cold—about 1 hour, or up to overnight.
Preheat oven to180°C. Line two large baking trays with baking paper. Lightly flour your working surface and roll your dough out until it's 1⁄4 inch thick.
Use star cookie cutters to cut out different star shapes, leaving about 1⁄2 inch of space around each one. Repeat until you have used up all of your dough.
Place cookies in the oven for 8 to 11 minutes. The cookies will further crisp as they cool. In the meantime, mix icing ingredients in a small bowl until a thick consistency is formed.
Once the cookies have cooled, decorate them with the icing. Then put together your Christmas tree, with the largest tree at the bottom, and work your way up. Enjoy!