YES! These clean Reese's Peanut Butter Chocolate Crackles only have four ingredients and they're for adults too. In all honesty though, how yummy are chocolate crackles? I remember eating these as a kid and I still love them as a 26 year old! Add in some peanut butter and there you have it – the ultimate PB choc crackles.
For my followers with children (I know there's lots of you!) your kids will love these! They're super easy which means your gorgeous children can enjoy making these with you. For kids who are allergic to nuts, just don't add the peanut butter and they'll still be just as yummy. Enjoy 🙂 xx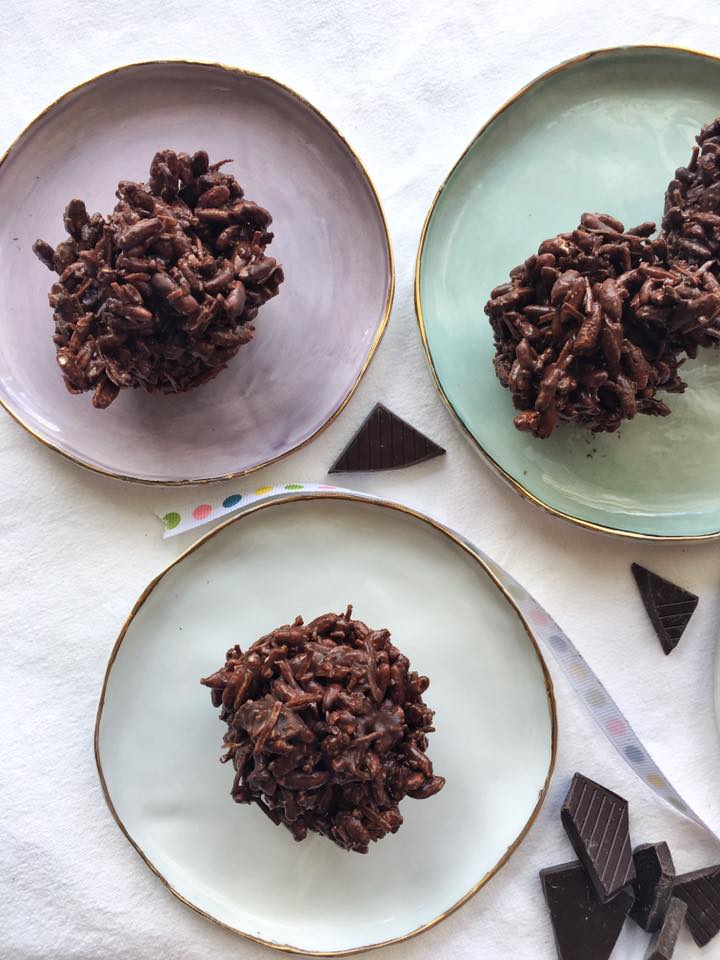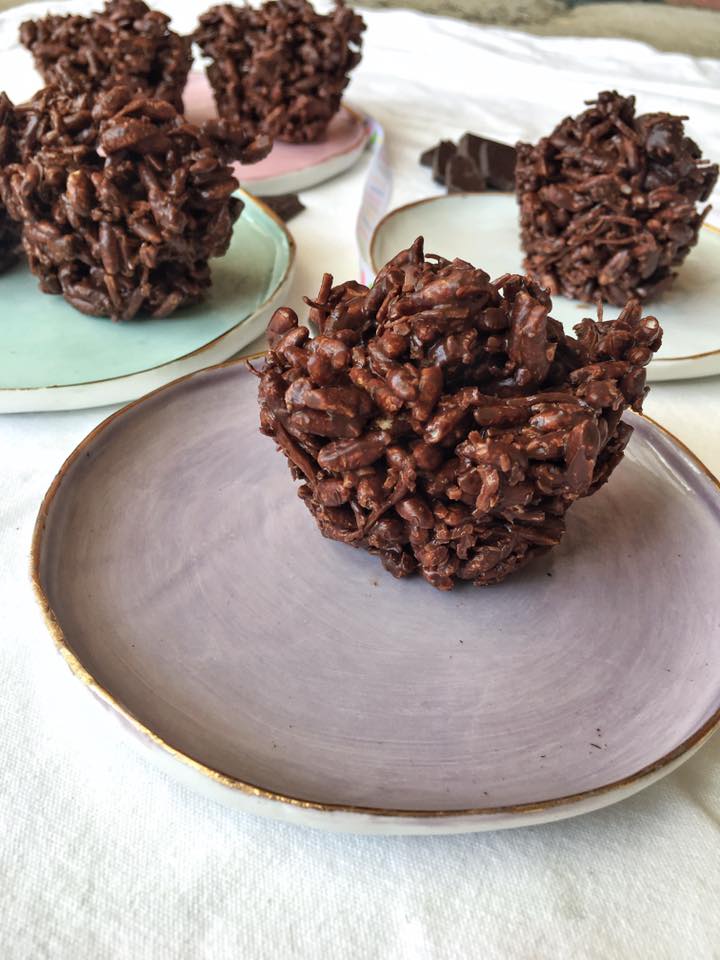 Ingredients
150g melted 70% dark chocolate
2 tbls natural peanut butter
4 cups organic rice puffs
1 cup shredded coconut
Pinch of salt
You'll also need cupcake cases
Method
In a large bowl mix rice puffs, coconut and salt together
Add melted chocolate and peanut butter and mix together until all the dry ingredients are covered in chocolate
Spoon mixture into cupcake cases on a baking tray and fill as much as you can.
Chill in fridge for one hour and enjoy!