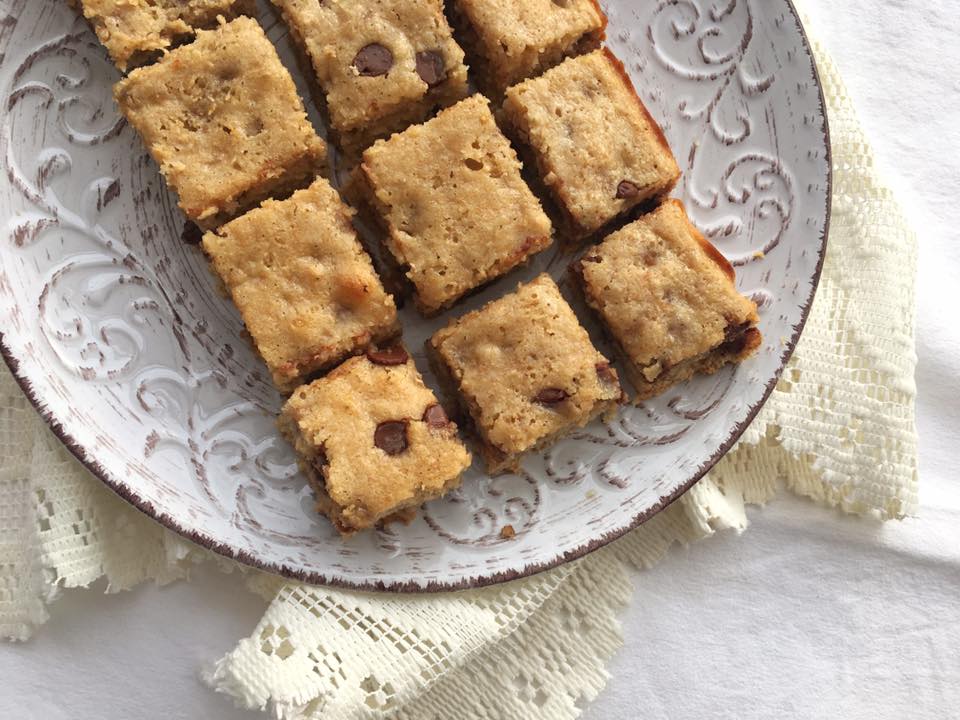 Just like a brownie… only blonde! And with banana, but more importantly, CHOCOLATE. These clean banana and chocolate brownies are very yummy, I made two batches last week and told myself 'no more!' haha. I can lose a bit of self control sometimes. Regardless, I still ate the whole batch.
Biting into these blissful blondies is like taking a bite out of a soft, spongey, mini cake of goodness. The original recipe is actually from my mum, I just substituted the ingredients and simplified it a little. Quick tip: don't over beat these, just lightly fold the mixture to create the ultimate fluffiness. Happy baking x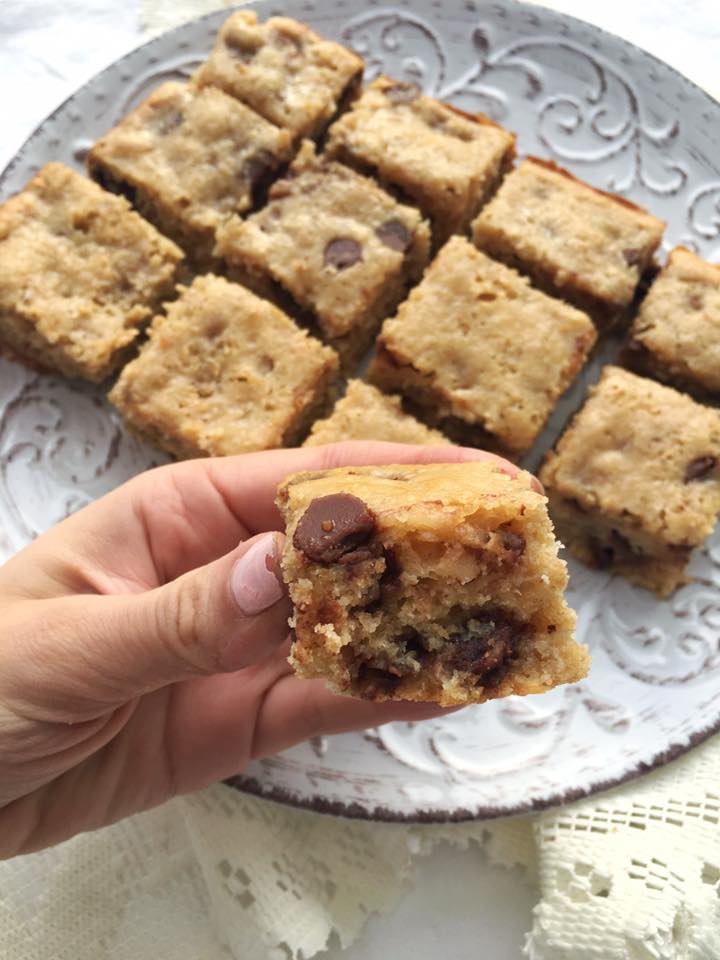 INGREDIENTS
2 cups wholemeal or whole wheat flour (gluten free flour will also work)
2 tsp baking powder
1 tsp cinnamon
1 cup rice malt syrup
3 tsp coconut oil
2 mashed bananas
1 cup almond milk
2 eggs
A large handful of dark chocolate chips or cacao nibs.
METHOD
Preheat oven to 180°C and line a rectangular baking pan with baking paper.
In a large bowl, mix all the dry ingredients lightly except dark chocolate chips.
In a separate large bowl, combine all the wet ingredients together until mixed well and add to dry ingredients. Mix lightly and fold chocolate chips through.
Pour mixture into baking pan and place in oven for 25 minutes.Let cool and serve hot or cold (I love these hot!) and you have the perfect blondies – yum!