I have had such a busy weekend of baking and I am loving my newest creation, especially these clean coconut surprise cookies. So you're probably wondering what exactly the 'surprise' is. Each of these delicious cookies has one square of 70% dark chocolate hidden inside. When you take them straight out of the oven and take a bite, gooey, melted chocolate will hit your lips with a lovely coconut flavour.
I also want to apologise for the lack of recipes lately. I have been working on something which I can reveal to you all very soon (and I hope you'll enjoy!) it's very exciting and I can't wait to share it. In the mean time, enjoy these cookies! Happy baking x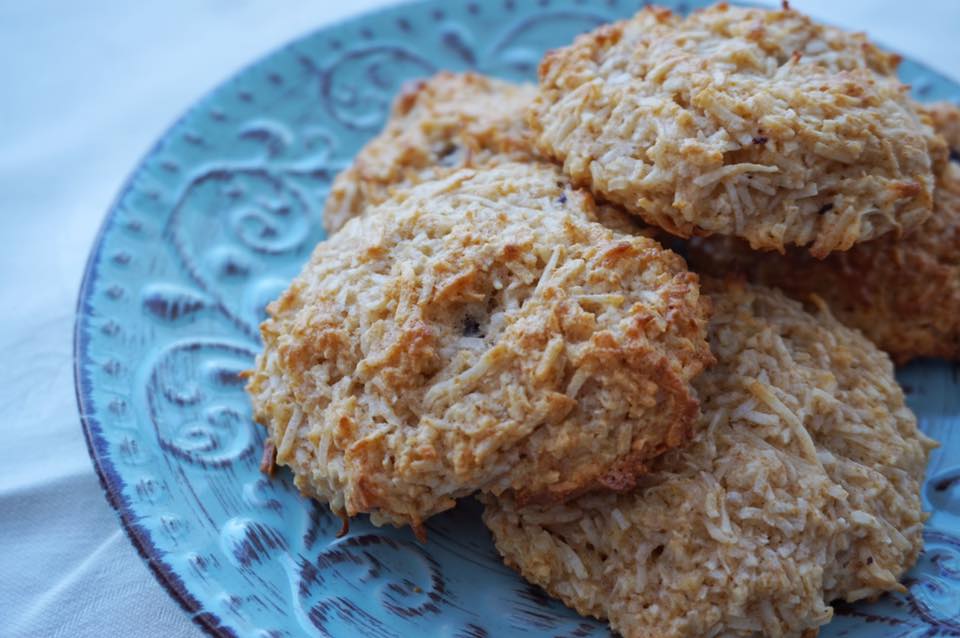 Ingredients
3 cups shredded coconut
1 cup spelt flour
3 tsp baking powder
1/2 cup rice malt syrup
2 eggs
1/2 cup almond milk
10 dark chocolate squares
Method
Preheat oven to 190C and spray a large baking pan with baking spray
In a large bowl mix coconut, flour and baking powder lightly
In a separate bowl add eggs, almond milk and rice malt syrup and combine well
Make a well in the centre of the dry ingredients and pour liquid mixture in the same bowl. Fold until well combined
With your hands roll around a tablespoon of mixture, place a square of dark chocolate in the centre and then top with more cookie mixture. Repeat this for each cookie and place in oven for 15 minutes. Let cool on cooling rack and then enjoy!