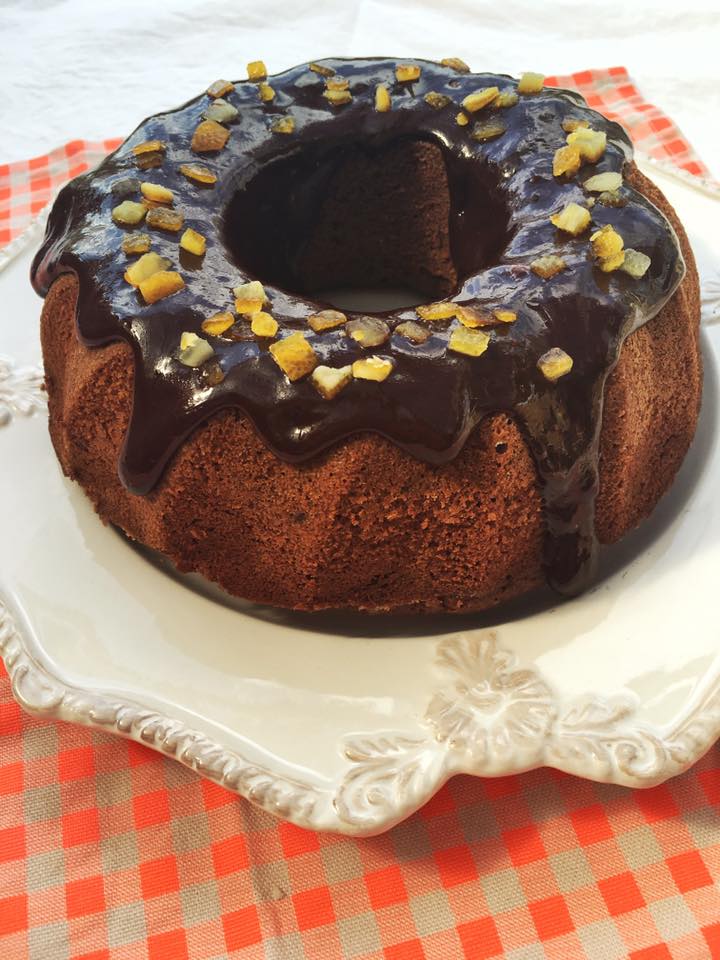 It's been a while since I made a cake and I know why… I somehow end up eating at least half of it! I was really craving something with orange and although I love orange cake, it's no secret that chocolate is my TRUE love. So I combined the two to make a ridiculously delicious 'jaffa' cake (and who doesn't love jaffas, right?)
For those of you who don't know, jaffas are orange bite size chocolates you can purchase from Australian supermarkets – and they are pretty amazing. And so is this cake! It's very rich and decadent, so it's definitely one to make for a special occasion or to share with your friends and family. I'm sure you'll love it just as much as the chocolates :). Happy baking! X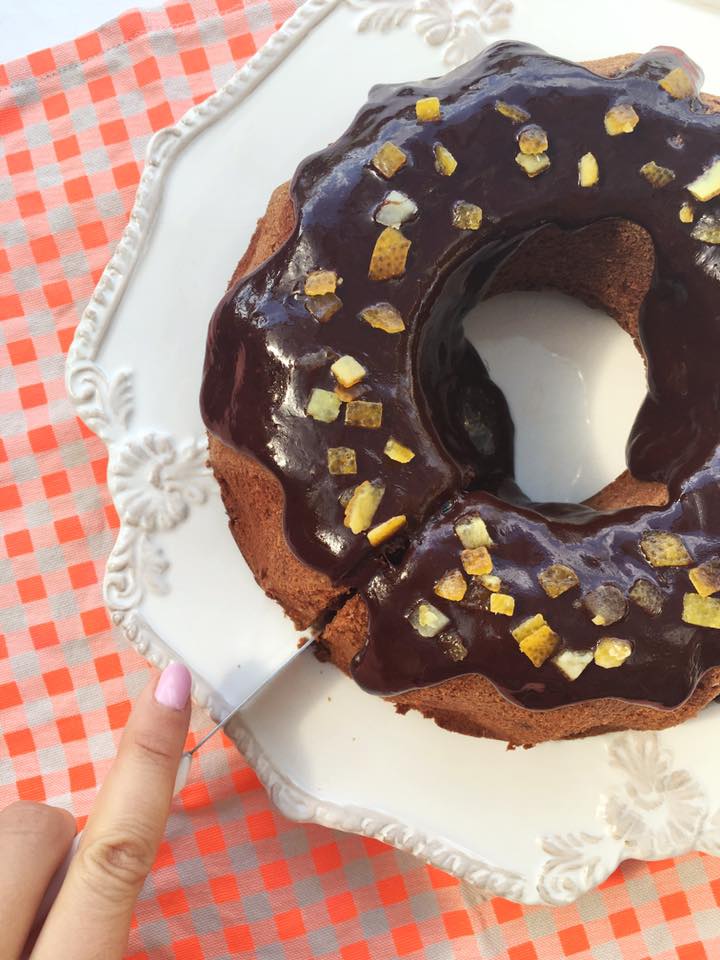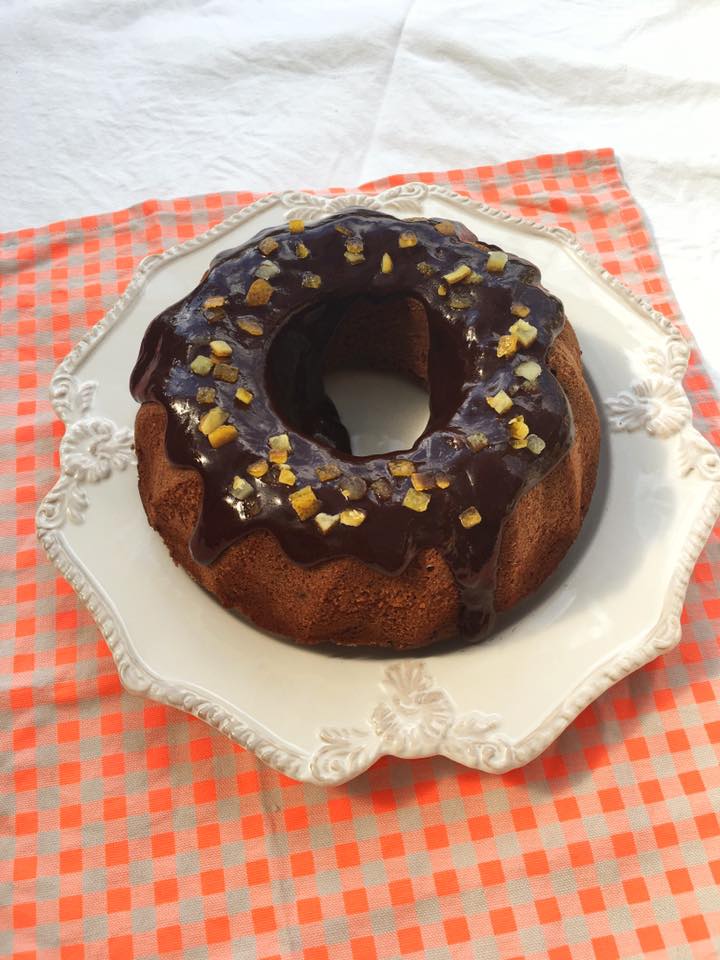 Ingredients
Cake: 
6 heaped tbls melted coconut oil
1/2 cup rice malt syrup
10 pitted dates, soaked and chopped
1 2/3 cup spelt flour (or flour of choice)
2 tsp baking powder
1 tsp baking soda
1/2 cup cacao powder
1 tsp vanilla bean paste
2 eggs
1 1/2 cup 100% orange juice
Chocolate icing:
1/3 cup cacao butter (melted)
1/2 cup cacao powder
1/2 cup rice malt syrup
Pinch of salt
Method
For cake: 
Preheat oven to 170C (not fan forced) and line a circular pan with baking paper
Combine all dry ingredients in a large bowl lightly and set aside
Mix eggs, rice malt syrup, vanilla bean paste and melted coconut oil until well combined
Make a well in the centre of dry ingredients and pour in liquid mixture. Mix lightly with wooden spoon and add dates and orange juice. Stir through lightly and pour mixture into baking pan and pop in the oven for 40 – 50 minutes. Let cool for 5 minutes and then transfer to wire rack to cool completely
For chocolate icing: 
Mix all ingredients together. Once cake is completely cooled, spread icing over evenly on cake and serve. Enjoy!