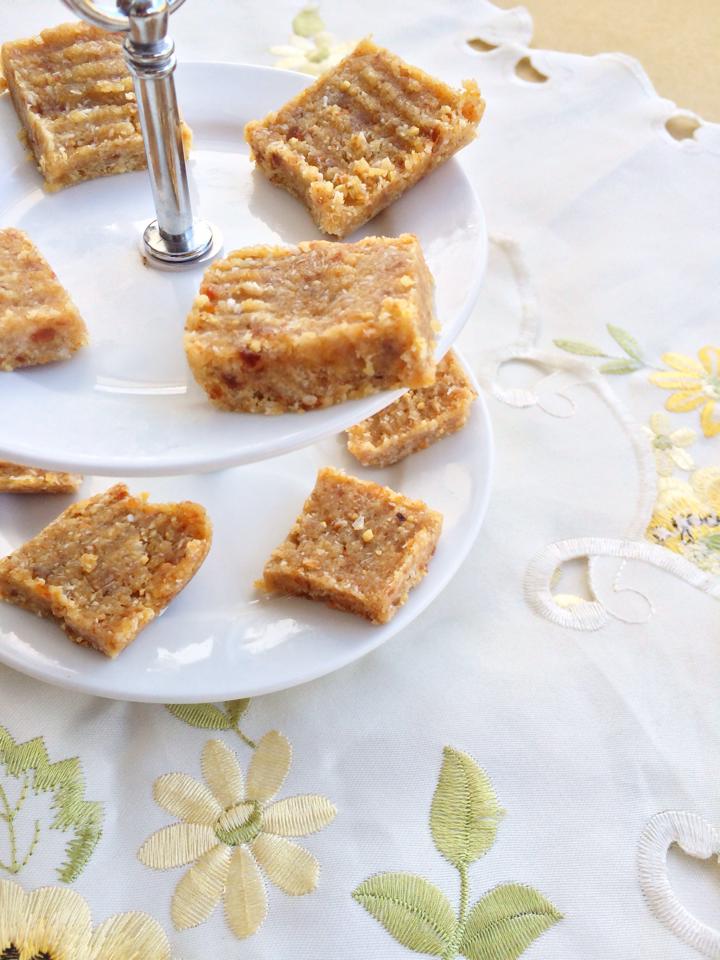 Similarly to my previous post a few weeks back; the abundance of Europe photos posted by my friends on numerous social media channels has sparked my most recent creation of Salted Peanut Butter Fudge. In Barcelona (here we go…) one of my favourite attractions was the darling fruit market La Boqueria. Each day, my best friend and I would relax on the beach at Port Olympic and grab a few juices and pieces of fudge for the trek to the hotel.  This fudge was my absolute favourite (probably because Barcelona is also one of my absolute favourite destinations) and fudge will forever hold a close place in my heart.
Now that I have my blabbering 'trip down memory lane' out the way, I can focus on more relevant content about this delicious little piece of fudge. I recently saw a yummy recipe by I Quit Sugar and it looked so damn good that I needed it in my belly (although mine is quite different to the original). I love peanut butter and I love fudge. And this recipe is ridiculously easy – give it a go!
INGREDIENTS
1 cup walnuts
10 pitted dates
1 cup desiccated coconut
1 tbls rice malt syrup
1 tbls coconut oil (I use Coconut Revolution)
1 heaped tablespoon of natural peanut butter
A large pinch of salt
1 tbls coconut sugar
METHOD:
Soak dates in hot water for 2-3 minutes.
Process walnuts until fine and then add dates.  Add remaining ingredients and process thoroughly until mixture sticks together.
Spray a small baking pan with baking spray and place mixture in evenly using your hands. If mixture is sticky run your hands over hot water and press lightly with a fork for grooves in the fudge. Place in the freezer for around 1  – 2 hours and cut up and serve! Leave leftovers in the fridge or freezer – so yummy!