I must give credit where credit is due…. My lovely mother helped me create these scrumptious muffins following my first disastrous muffin attempt (think oat porridge with raspberry mush).  My mum is a FANTASTIC cook and has been learning about combining healthy ingredients (through me of course hehe) to develop delicious creations. Sometimes, mothers know best – especially when it comes to cooking!
These muffins are so close to perfection that even my father who refuses to try any sugar-less desserts – is munching on one right now with his tea! Apple and hazelnut may not be the usual muffin option at your local café, but my goodness these two unique ingredients blend together beautifully. Enjoy!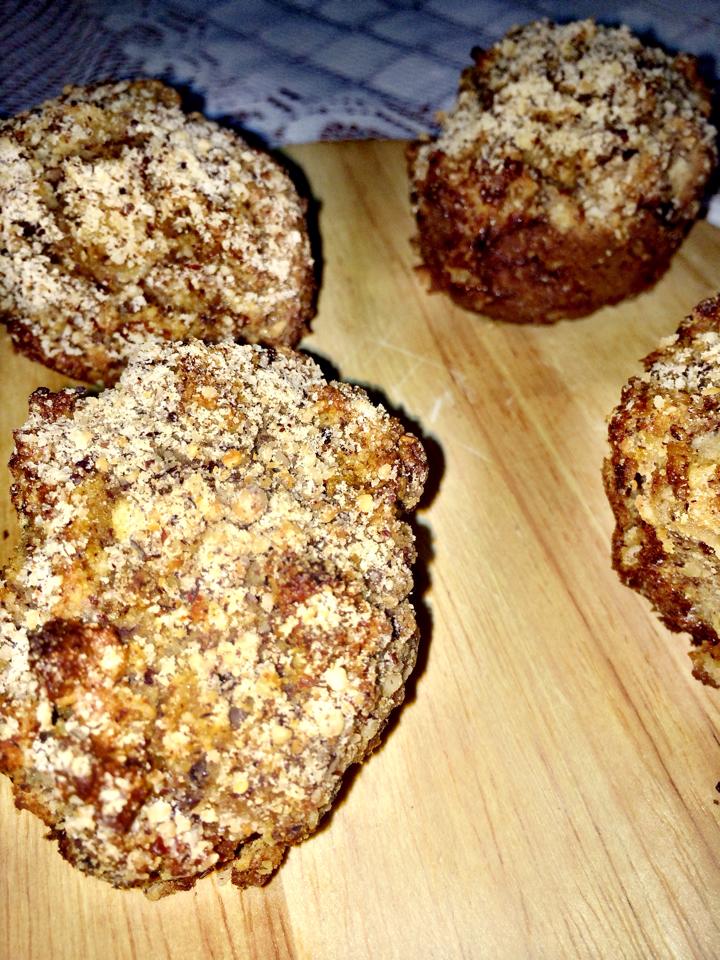 INGREDIENTS
3 small cube apples
4 tbls water
2 tbls Marsala wine
2 tbls rice malt syrup
Handful of sultanas
Cinnamon (as much or as little as you like)
2 eggs
1 ½ cup hazelnut meal
1 ½ tsp baking powder
1 tsp vanilla
METHOD:
Place oven on 180°C and spray cupcake pan with baking spray.
Thinly slice apples and place in a small pot. Add Marsala, rice malt syrup, sultanas, cinnamon and water to pot and let simmer for 20 minutes.
In a large bowl or mixer, add hazelnut meal and baking powder.
Beat 2 eggs and place in mixture with vanilla and combine well.
Once the apples are ready, add to mixture and mix together thoroughly.
Fill up each muffin case ¾ full and sprinkle some hazelnut meal over each one for decoration. Place in oven for 25 minutes and enjoy! These are great warm or cooled!