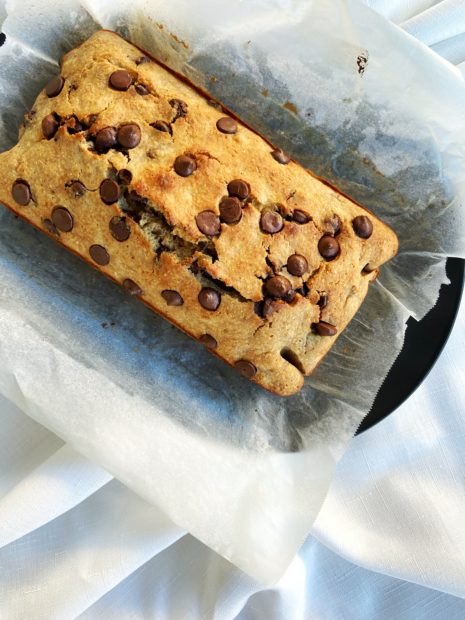 You love banana bread, but what about banana & choc bread?! Elevating the lockdown favourite with a hint of chocolatey goodness, this recipe will have you drooling at every bite (and going back for more!)
My husband and I devoured this in less than 24 hours and I'm not upset about it. It was worth every bite. Plus it's super easy to make so I know I can make it anytime, anywhere.
Happy baking!
Ingredients
1 3/4 cup wholemeal flour
3 tsp baking powder
2 tsp cinnamon
Pinch of salt
1/2 cup maple syrup
2 eggs
1/2 cup coconut oil, melted
1 tsp vanilla
3 bananas, mashed
100g dark chocolate chips

Method
Preheat oven to 180C and line a rectangle baking tray with baking paper.
Using an electric mixer or large bowl, combine all wet ingredients including maple syrup, vanilla, coconut oil and eggs, one at a time. Leave out the banana for later.
Sift the dry ingredients into the wet including wholemeal flour, salt, baking powder and cinnamon. Fold with mixer or by hand.
Add mashed bananas and chocolate and lightly fold until combined.
Pour mixture into tray and place in oven for 35 – 40 minutes until browned. Let cool, slice and enjoy!