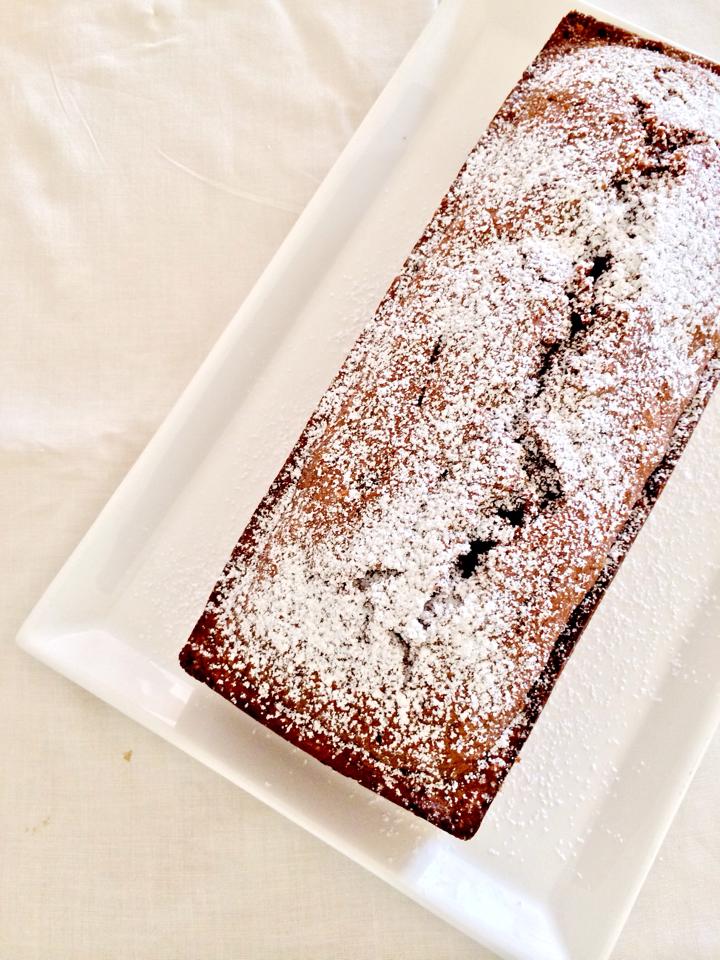 So as you may notice in my recipes I have quite the obsession at the moment with peanut butter. On its own – I'm not the biggest fan – however combined in cakes, cookies or bars and that's a WHOLE different story. In fact, last night my sister and best friend came over solely to watch movies while devouring my Chocolate and Peanut Butter Bars (link in Recipes page). And we would have consumed more if we had made a double batch (damn it!) and so the idea came this morning to bake a tea cake with peanut butter somehow included…
The delicate taste of peanut butter amongst the soft, moist chocolate cake makes a fantastic team with the small hint of banana. This darling cake is best served hot, with a steaming tea or for entertaining your house guests; they won't even know it's healthy – promise!  I also added a handful of dark chocolate chips through the mixture but you could also opt for cacao nibs or sugar free dark chocolate.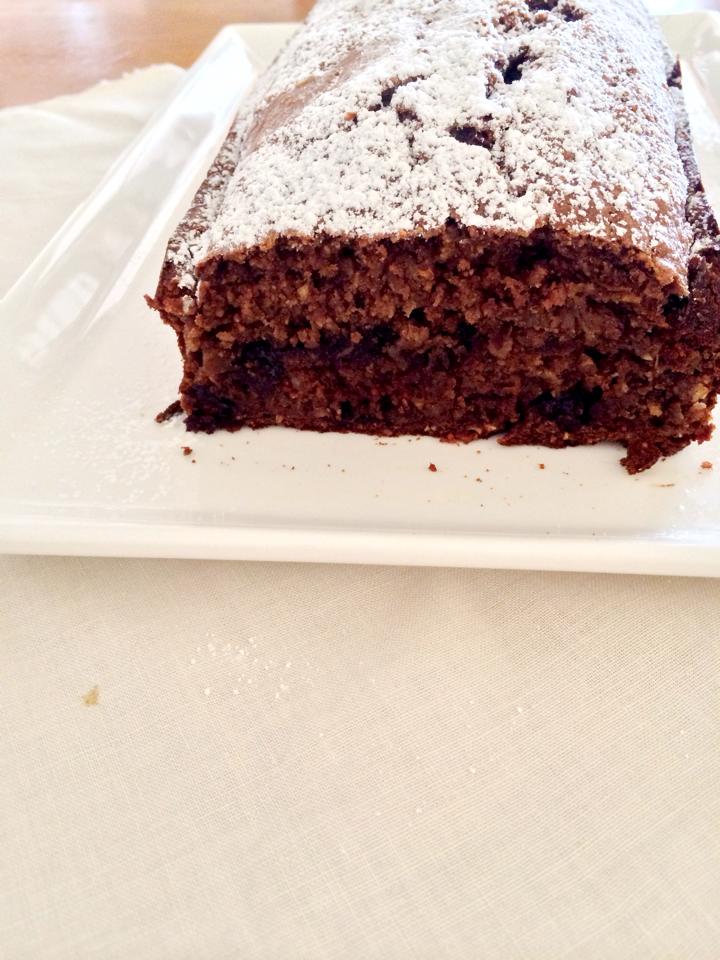 INGREDIENTS
1 ½ cup wholemeal or whole wheat flour
½ cup rolled oats
1 tsp baking soda
1 tsp baking powder
2 tbls cacao
1/3 cup coconut oil
1/3 cup rice malt syrup
2 mashed bananas
2 eggs
1 cup almond milk
1 heaped tablespoon peanut butter (I used Mayvers Peanut Butter and Cacao Spread)
10 pitted dates
A handful of dark chocolate chips or cacao nibs
METHOD
Preheat oven to 180°C and line a rectangular baking pan with baking paper.
In a mixer (or large bowl) mix all dry ingredients including cacao. Then add almond milk and eggs in alternating batches.
Place dates in a pot with about ¼ cup of water on medium heat and mash dates to form a thick liquid.
Add mashed dates, mashed bananas, rice malt syrup, peanut butter and melted coconut oil to mixture and combine well.
Mix chocolate chips through mixture with a spoon lightly and then pour mixture into baking pan and place in oven for around 50 minutes.
Let cool and serve with sifted icing sugar on top. Yum!