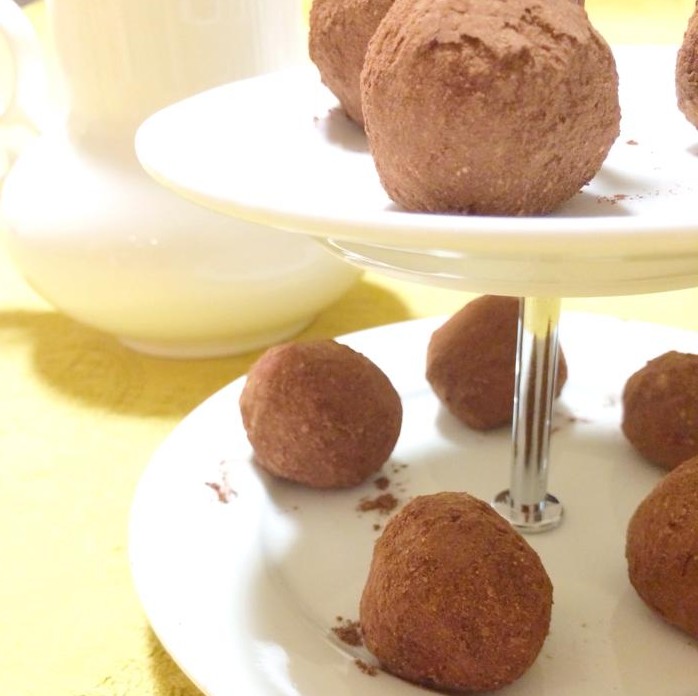 Chocolate and orange is one of the most fantastic pairs. It may be done subtly or rich, but you know it will always taste equally delicious. Jaffa chocolates are one of my favourites and I can eat them to extremes (as with other chocolate of course) so when I was suggested to make something 'Jaffa' I was intrigued to see how it would turn out; especially as I haven't come across many healthy Jaffa recipes.
These yummy truffles are rich with a light orange flavour. When you initially bite into these tiny treats, the cacao hits your tongue and is then replaced with a beautiful orange and chocolate tang as the cacao melts into the truffle base. The small Frangelico inclusion in the mixture also provides the chocolate component to give these truffles the true Jaffa taste. These are super easy, fast and very delicious – give them a go!
PS. The truffles appear more orange than the photos when you make them!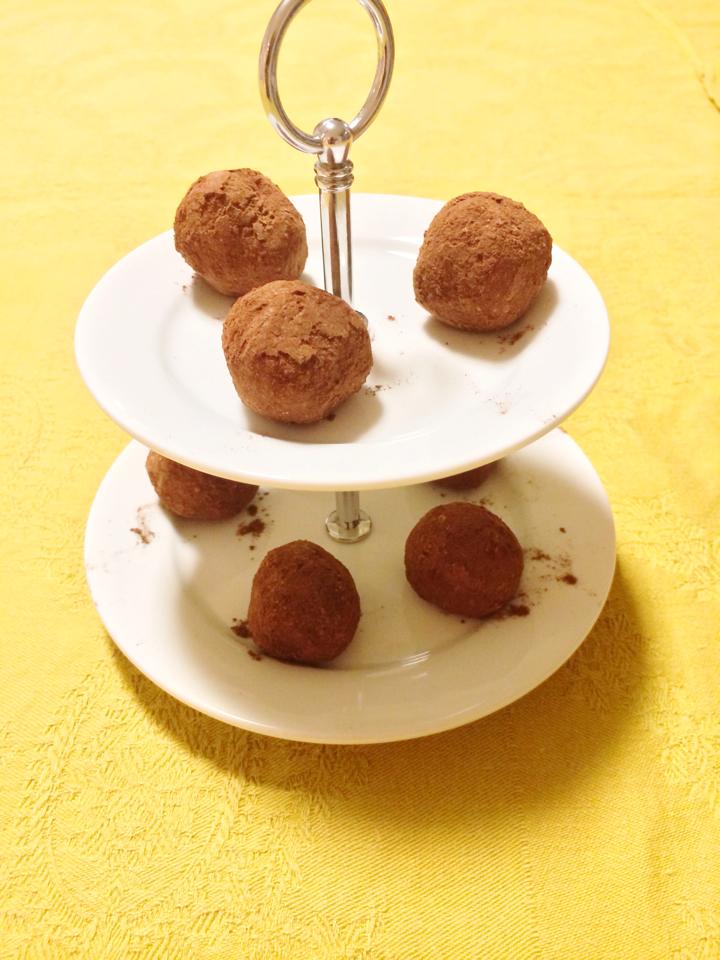 INGREDIENTS
12 pitted dates
1 cup almonds
2 tbls coconut oil
1/3 cup rice malt syrup
1 cup (or more) shredded coconut
1 tbls Frangelico
1 tsp orange essence
A few drops orange food colouring
A small bowl of cacao (around 1/3 cup)
METHOD
Soak dates for 5 minutes in hot water.
Process almonds with ¼ cup of water until fine. Add dates with another ¼ cup water and process until almonds and dates are both completely crushed and combined together.
Add all other ingredients and process well. If the mixture is a little thin and not pressing together, add more coconut.
Roll mixture into small bowls about 1 teaspoon each and then cover in cacao. Repeat this until all mixture is formed into little truffles and pop into the fridge for around 4 hours. Yum!