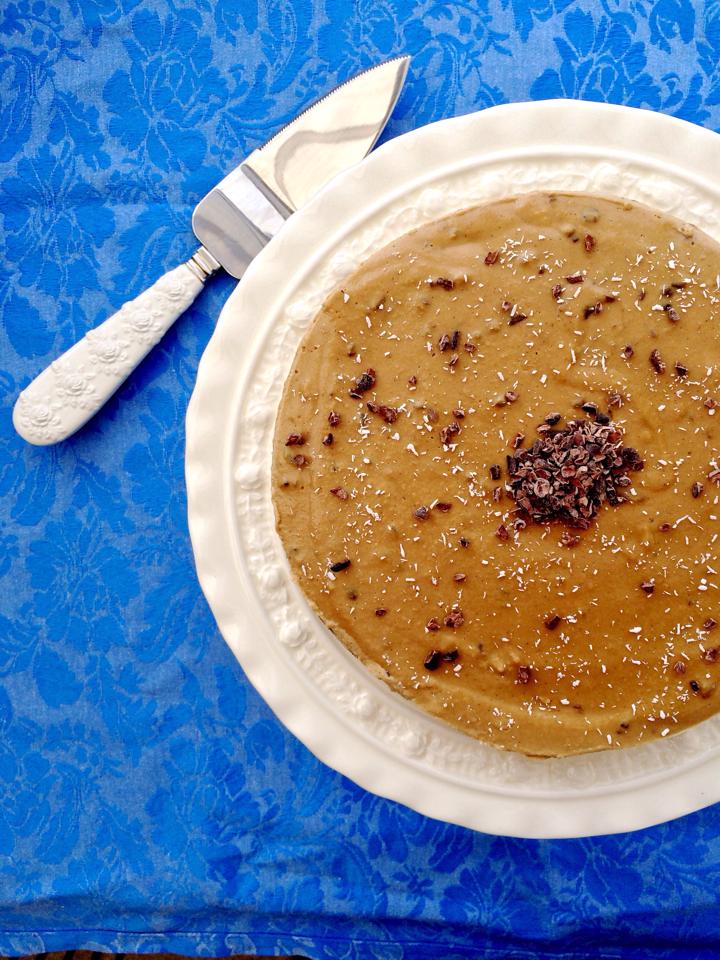 Sorry I haven't been posting as frequently as usual; I have been quite busy working on an exciting new blog post for a website showing the calorie differences between my desserts and unhealthy desserts – and there is quite a significant difference –  stay tuned!
Back to cheesecake – I mean, who doesn't love cheesecake? It's the best. And the fact that you can whip up a raw/vegan one makes it even better! I'm not a big coffee drinker (I know, I know, I live in Melbourne so drinking coffee regularly is mandatory), but I love combining the bean in desserts for that creamy taste and tiny energy boost! This recipe is very simple and tastes divine. It's also very pretty so perhaps save this one for entertaining those snooty house guests! Enjoy!
PS. I used cacao nibs and coconut sugar for this recipe which can be found at your local health food stores (these ingredients are not available at grocery stores) but you may also use extra rice malt syrup and dark chocolate chips if a health food store is unavailable to you.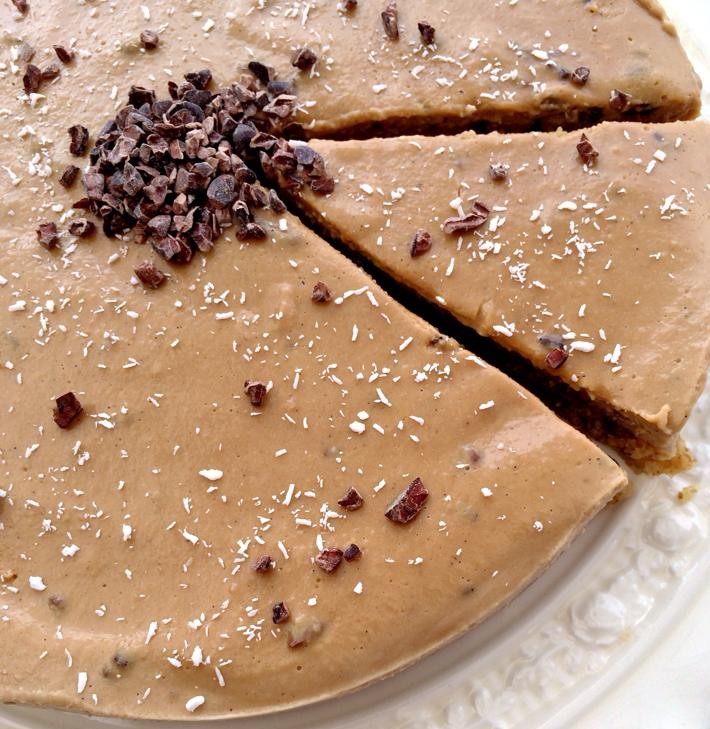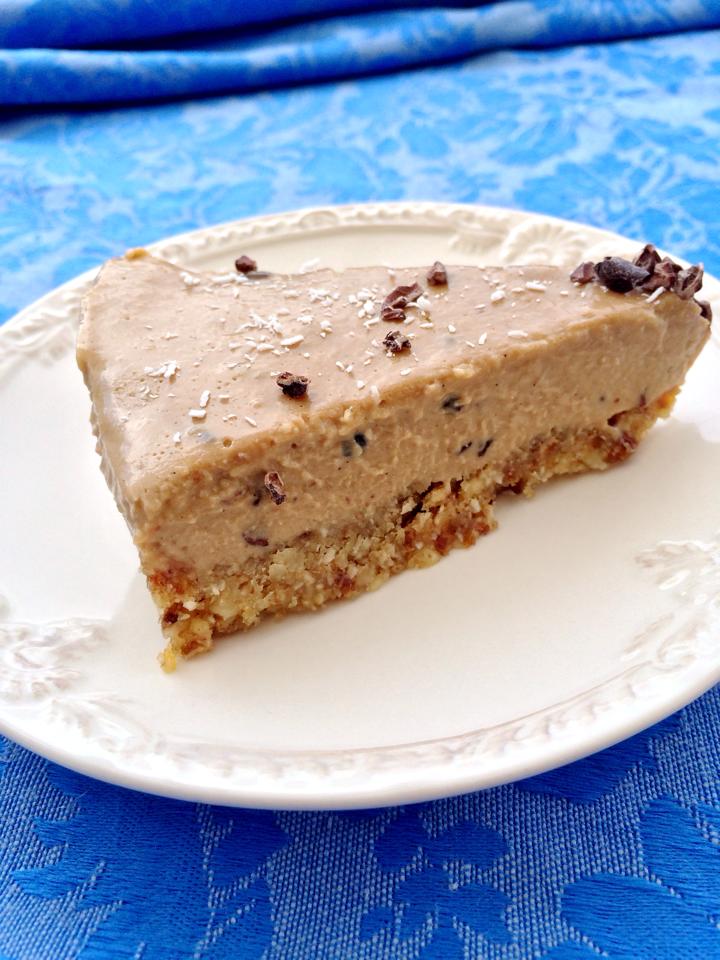 INGREDIENTS
Base:
2 cups walnuts
½ cup desiccated coconut
10 pitted dates
2 tbls rice malt syrup
Coffee and Cacao Nib Cream:
1 ½ cups soaked cashews (for 1-2 hours)
2 tsp instant coffee
¼ cup coconut sugar
½ cup desiccated coconut
1/3 cup rice malt syrup
¼ cup almond milk
2 pitted dates
2 tbls coconut oil
1 tsp vanilla bean paste
¼ cup cacao nibs or dark chocolate chips
METHOD:
For base:
Spray a circular baking pan with baking spray.
Soak dates for 5 minutes in hot water and process walnuts until fine.
Add all other ingredients including dates and process.
Press mixture down evenly into baking pan and pop in the freezer while you prepare the cream.
For Coffee and Cacao Nib Cream:
Blend soaked cashews with almond milk until a creamy texture is formed.
Boil water and mix 2 teaspoons of instant coffee in an espresso cup and pour into blender.
Add remaining ingredients except cacao nibs and blend until combined well.
Stir through cacao nibs lightly and pour on top of the base evenly. Pop in the freezer for 3+ hours and it's ready to be served. Decorate with desiccated coconut and cacao nibs – enjoy!