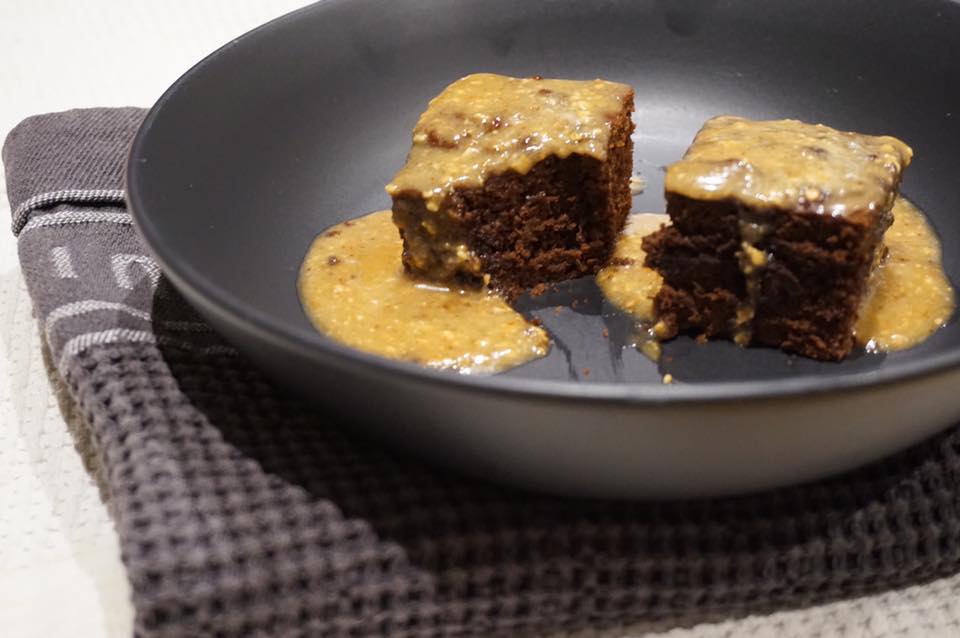 It's here! This is my favourite winter recipe by far, so much delicious chocolatey and salted caramel goodness. I have already made these three times in the last two weeks and refuse to share them with anyone (sorry friends).
If you love brownies (who doesn't) and salted caramel then you'll love this winter dessert. I can't believe how easy it is to make salted caramel – it tastes SO good and is only four simple ingredients. If you make these please share on Instagram with my hashtag #mycleantreats – there's nothing better than seeing you guys enjoy my recipes! And you might get a repost too 🙂 happy baking!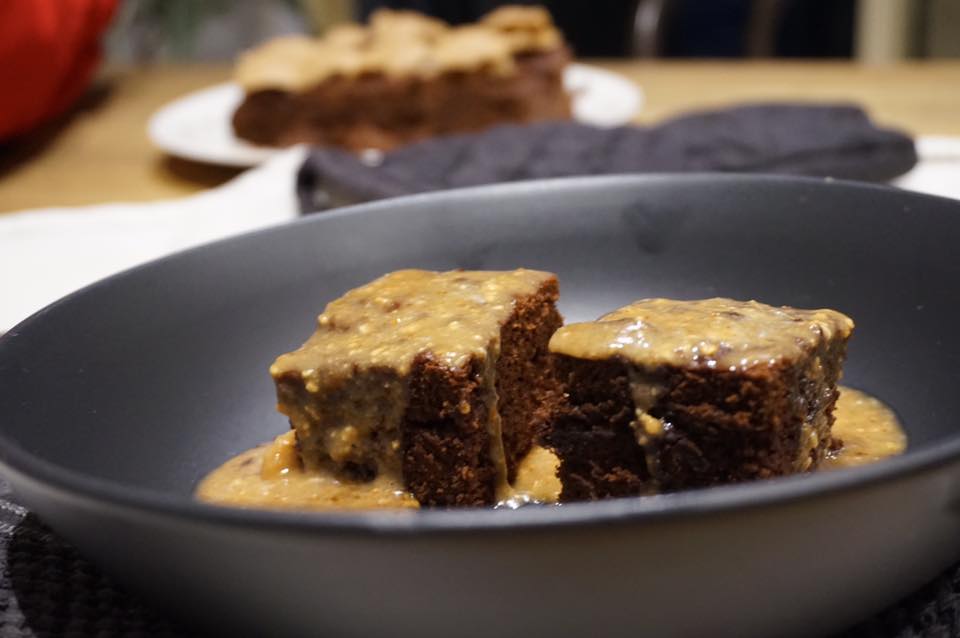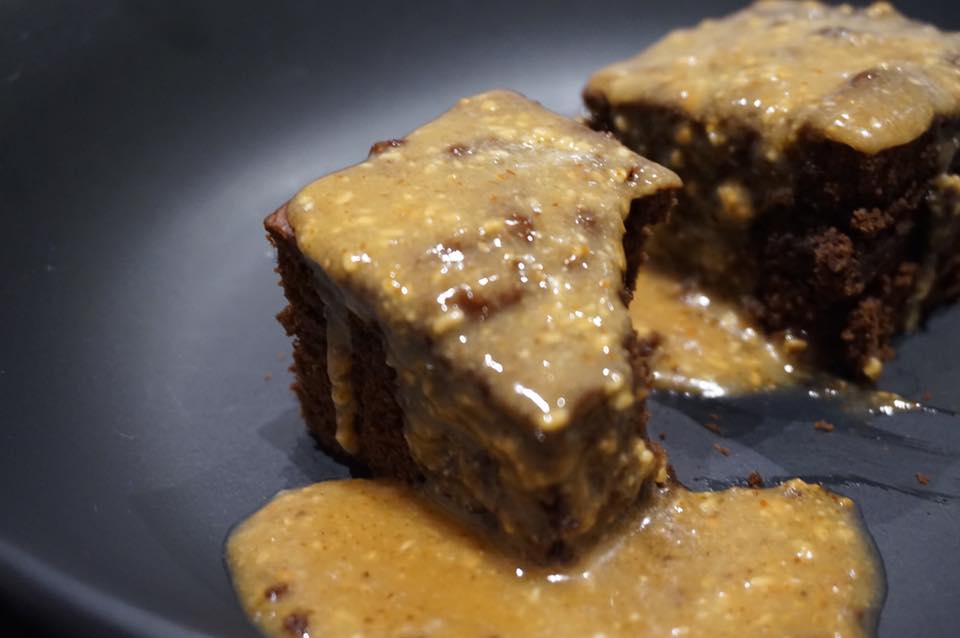 INGREDIENTS 
Brownies:
1 ¾ organic flour (or flour of choice)
3 tsp baking powder
Pinch of salt
1/3 cup cacao powder
2/3 cup rice malt syrup
100g 70% dark chocolate, melted
2 eggs
3 tbls melted coconut oil
½ cup almond milk
Salted caramel:
½ cup almond butter
½ cup rice malt syrup
½ cup coconut oil
Pinch of salt
METHOD
For brownies:
Preheat oven to 160C and line a square baking dish with baking paper
In a large bowl mix all dry ingredients
In a separate bowl mix wet ingredients (except melted chocolate)
Make a well in the centre of dry ingredients and add liquid mixture, fold lightly, add the chocolate and continue to fold.
Pour mixture into baking dish and in the oven for 30 minutes. In the meantime, prepare the caramel.
For caramel:
Combine all ingredients in a bowl and refrigerate for at least 20 minutes before serving. The caramel should be solid
To serve:
Let brownies cool, cut into squares and then scoop one tbsp of caramel on top of each brownie. Warm in microwave for 30 seconds and enjoy!