Popcorn doesn't just need to be enjoyed at the movies – this light snack is perfect paired with something sweet. This week, I was lucky to attend the preview of the Mission Melbourne Mexican Festival and I learnt that not only do I love Mexican food (tacos anyone?) but I also love Mexican desserts – including paletas (ice cream dipped in basically anything you can imagine!).
The yummy paleta I devoured was salted caramel and popcorn – and I knew this combination was something I had to recreate. Everyone needs a bit of paleta in their lives. This slice is perfect for when you want a bit of a crunch with something sweet. If you have kids – they'll love this one! And don't forget the Melbourne Mexican Festival is on this Sunday! Enjoy x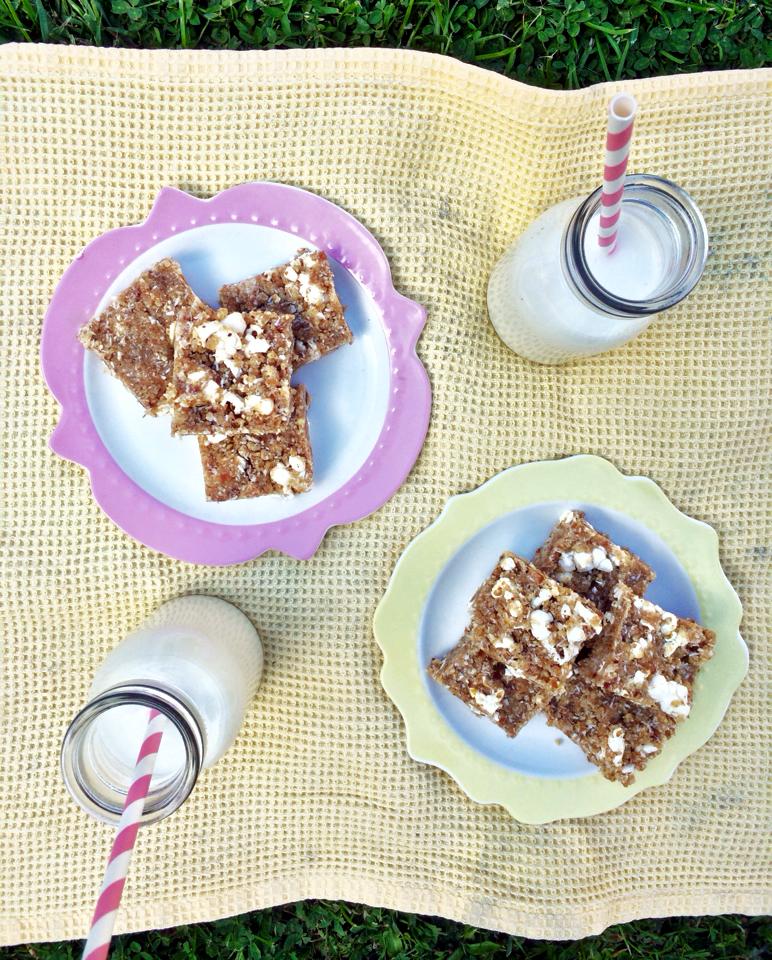 INGREDIENTS
1 cup walnuts
1/2 cup almonds
2 tbls almond spread
1 cup shredded coconut
14 pitted dates
3 heaped tbls coconut oil (melted)
2.5 cups air popped popcorn
2 tbls rice malt syrup
1 tsp vanilla essence
Large pinch of salt (or as desired)
METHOD
Soak dates for 5 minutes in hot water and process walnuts & almonds until fine. Add remaining ingredients except popcorn and process
Using your hands, mix the popcorn through the mixture. Pour into a rectangular baking pan pressing down evenly and pop in the freezer for 30 minutes – store in the fridge. Enjoy!