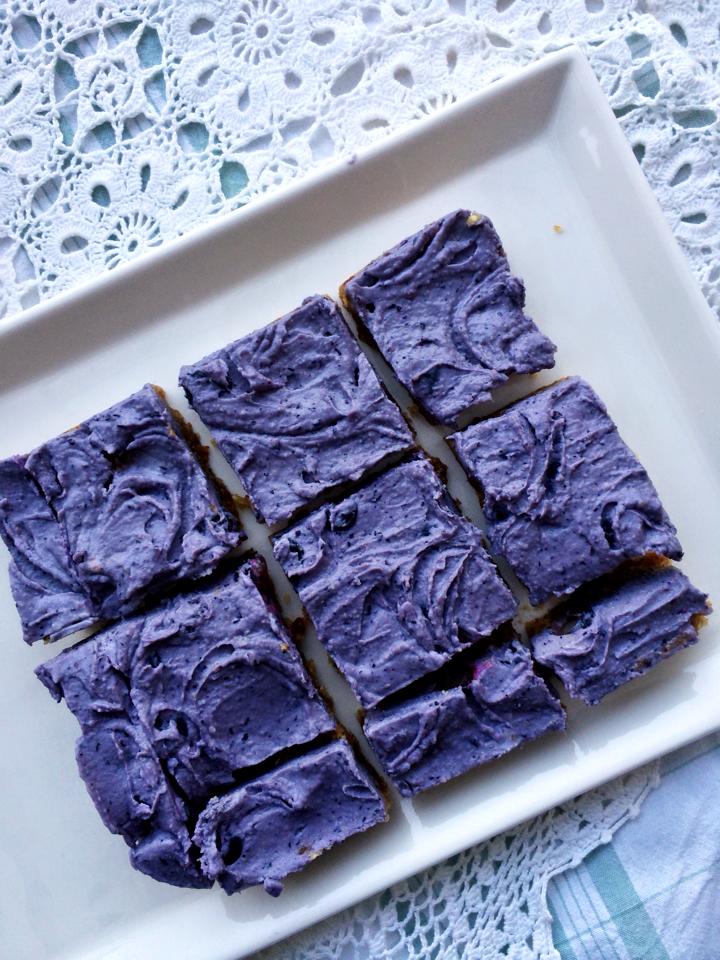 For some of you who have been following me for a while, you would know I get extremely excited about  spring/summer. Yes, I know we are still in August, however in just 10 short days  (not that I'm counting) spring will be upon us and the streets will be lined with flowery trees and sunshine… So what does this have to do with clean desserts? Well rather than indulging in a warm apple pie – fresh fruit desserts suddenly seem much more appealing. So to celebrate pre-spring, I have created the ultimate spring treat – with spring colours too, of course.
Light, fluffy, sweet and purple – this clean blueberry and vanilla swirl slice is one to try with it's creamy blueberry layer and 'biscuit base' made of walnuts, dates and coconut. And it's pretty too! Enjoy xx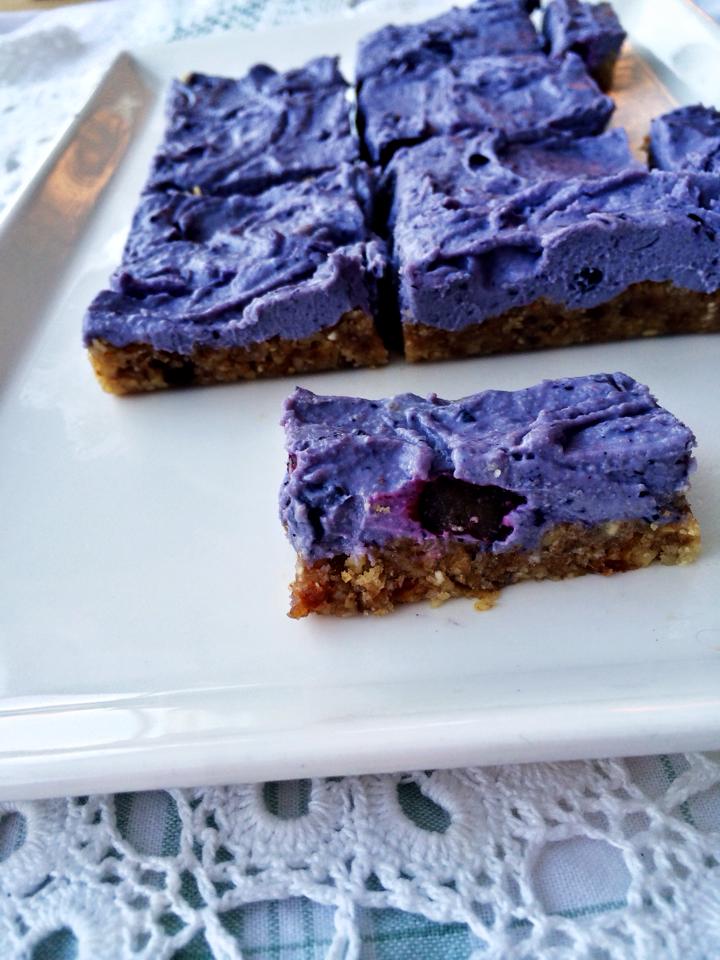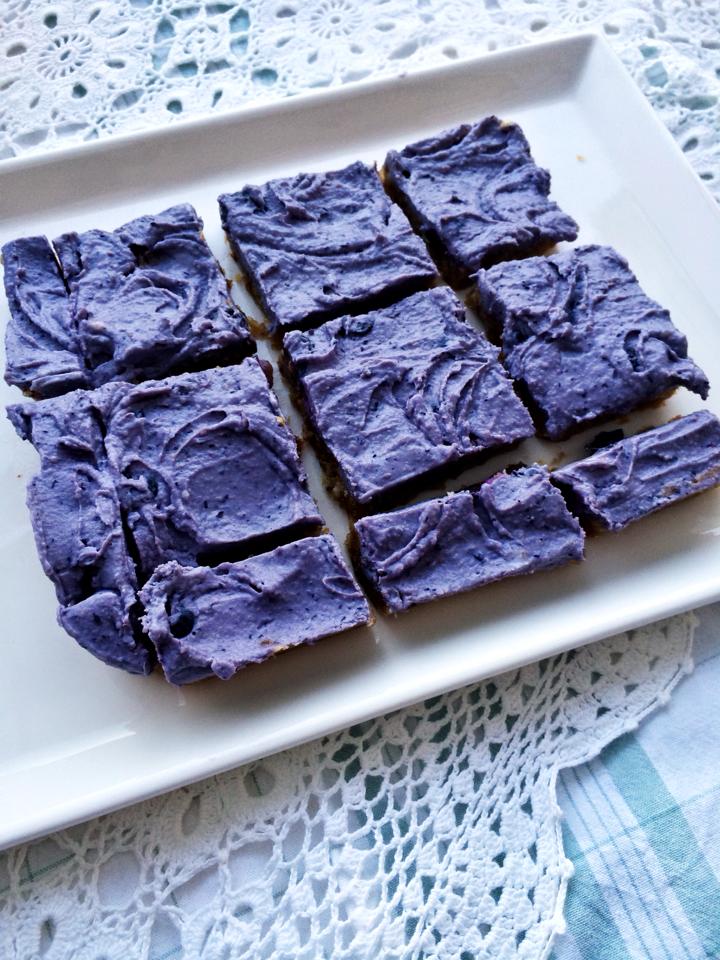 INGREDIENTS
Base:
7 pitted dates
1 cup walnuts
1 cup shredded coconut
1 tsp vanilla bean paste
1 tbls rice malt syrup
Blueberry & vanilla cream:
1 cup soaked cashews
1 cup fresh blueberries
1 tsp vanilla bean paste
3 tbls rice malt syrup
2 tbls melted coconut oil
METHOD
For base:
Soak dates for 15 minutes in hot water and process walnuts until fine. Add remaining base ingredients and process. Place base into a rectangular baking pan and use a spoon to distribute. With your fingers, press down the base until even and pop in the freezer while you prepare the cream
For blueberry & vanilla cream:
Blend all ingredients until combined well. Pour over base evenly. Using a skewer, slowly twirl in the cream in a circular motion to create a 'swirl' pattern. Once you are happy with the cream, pop in the freezer for 30 minutes – 1 hour. Store in freezer and let set for 5 minutes before serving. Enjoy!