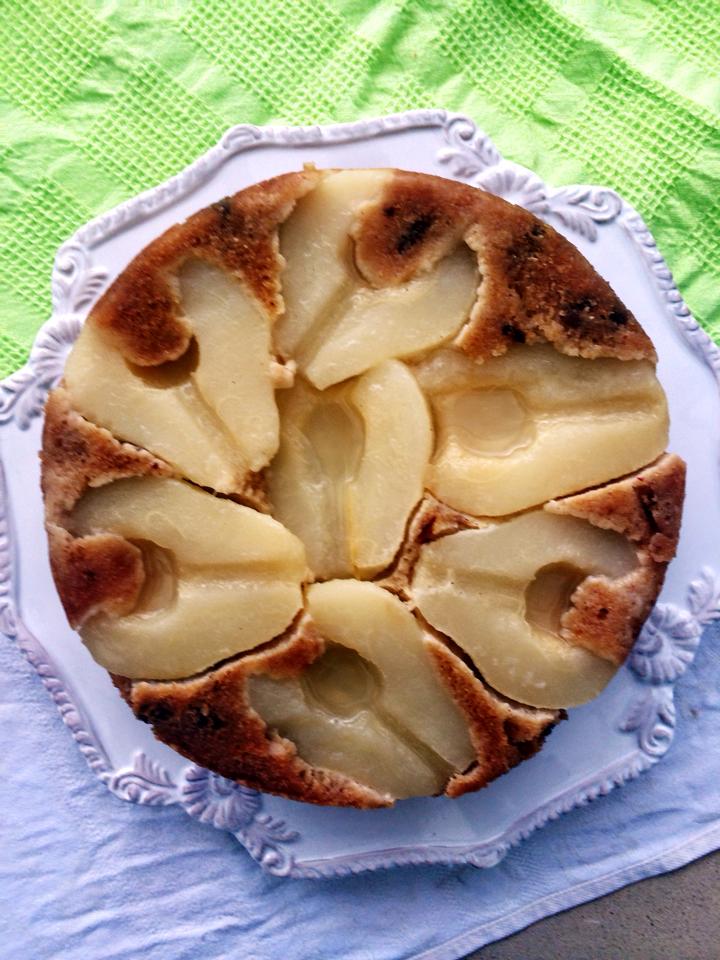 I am always overly excited each time I create a new recipe. I just love sharing it with you all and hearing the feedback! This cake is just too good to keep to myself. I made this cake at 4pm today – and it is now 8pm and completely vanished (in my tummy of course, and my family's).
This clean pear & date upside down cake is something I am extremely proud to share. And for many reasons; it is moist, fruity, beautifully presented and subtly sweet. The combination of poached pears, and the delicious juices from them, mixed with the spiced cake with the sweetness from dates, really does make for a memorable food experience. I hope you enjoy!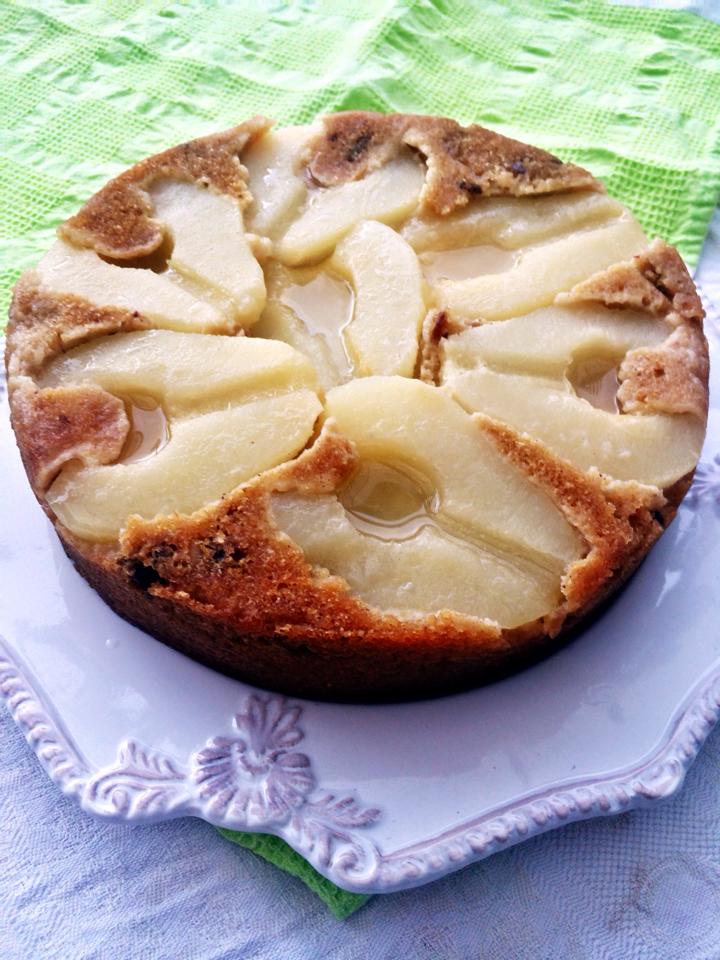 INGREDIENTS
4 pears, cut in halves and poached or 1 can organic pears (soak in hot water for 1 hour)
6 heaped tbls melted coconut oil
1/2 cup rice malt syrup
10 pitted dates, soaked and chopped
1  2/3 cup wholewheat or spelt flour (or flour of choice)
2 tsp baking powder
1 tsp vanilla bean paste
1 tsp cinnamon
3 eggs
1 cup almond milk
Almond flakes
Sprinkle of stevia
METHOD
Preheat oven to 180°C (not fan forced). Line a circular baking pan with baking paper. Sprinkle stevia on the pan and drizzle 3 tbls melted coconut oil. Place the pear halves face down until they cover the pan base.
In an electric mixer pour remaining coconut oil, rice malt syrup and vanilla and mix until creamy.  Add one egg at a time to the mixture until combined.
In a large bowl sift flour, cinnamon and baking powder. Add liquid mixture and dates and fold through softly.
Add one cup of milk to the cake mixture and beat lightly before pouring over the pears. Place in the oven for 1 hour and 20 minutes. Let cool and then flip to serve!