You know when you go to a friend's house for dinner and you want to bring something sweet for after? This is the cake to make. My Mum recently created a moist banana cake for a friend and after I had a few bites, I was hooked on the soft, fluffy texture. I knew then I needed to recreate something sweet, tangy and light.
It took a few trial and errors, but this cake has all the yummy elements of a tea cake – without the bad stuff.  By mixing in the two oils (olive and coconut) you have the perfect recipe for a moist cake – packed with flavour from lemon rind and juice. This cake is definitely something to bring out at high tea with your girlfriends or a great cake to make Mum for Mother's Day (don't worry – she won't know it's healthy). Enjoy 🙂 x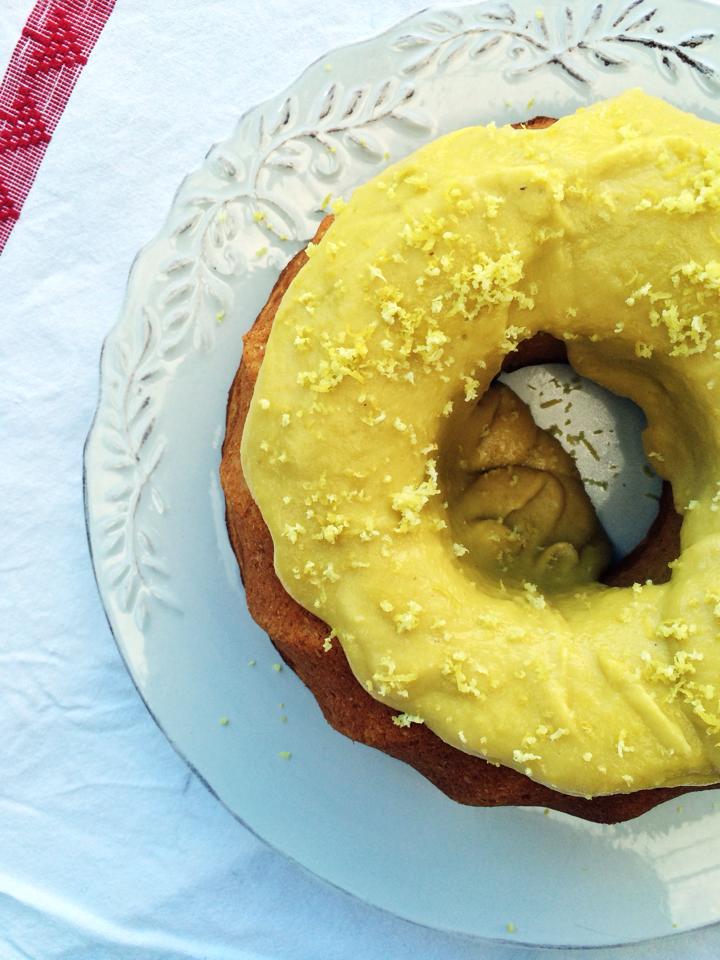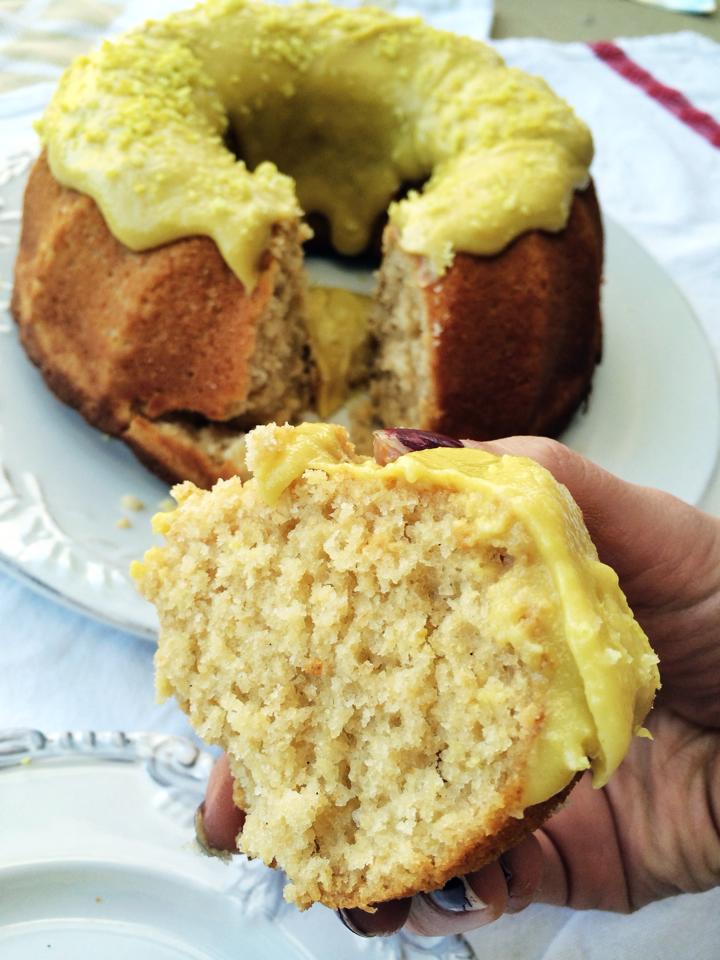 INGREDIENTS
For cake:
2 cups wholegrain flour (or flour of choice)
4 tsp baking powder
2 eggs
1/2 cup coconut oil
1 cup rice malt syrup
1/2 cup almond milk (or milk of choice)
1/4 cup olive oil
2 lemons (rind and lemon juice)
1 tsp vanilla essence
For lemon frosting:
1 cup soaked cashews (for 1-8 hours)
1/2 cup rice malt syrup
1 lemon (juice and rind)
Drop of yellow food colouring
METHOD
For cake:
Preheat oven to 180 degrees Celsius
In a large bowl mix flour and baking powder together
In an electric mixer (or you can whisk ingredients) combine melted coconut oil with rice malt syrup. Add eggs, milk, vanilla and lemon juice until combined well.
Add the wet mixture to the dry and add in lemon rind and mix through lightly. Pour mixture into cake pan of choice and bake for 30 – 40 minutes. Remove after 30 minutes and test with skewer – then test every 5 minutes after. Let cool while you prepare the lemon frosting.
For lemon frosting:
In a blender, add cashews, rice malt and lemon juice with half of lemon rind from one lemon. Keep the other half for decoration. Blend until well combined and then pop in fridge for 5-10 minutes.
Once cooled, smooth over the top of the lemon cake and sprinkle lemon rind over the top. Enjoy!