By now you may have noticed the idea around my blog is to recreate my favourite treats, well, my most recent obsession are the popular Quest bars. On my way to work, it's hard to say no when I can easily pick one up as I pass the health food store. Although Quest Bars aren't BAD for you (let's be honest, they aren't a Snickers chocolate bar), they do contain many ingredients and are not all natural.
I have created natural 'Quest' Bars that don't only taste like my favourite cookie dough flavour, but also are divided into 'his' and 'hers.' So what's the difference? Well, most women are afraid of getting bulky from protein (even though we have a lower level of testosterone in the body making this very difficult) so Labrada have designed a protein specifically for women called Lean Body for Her.   And for the 'his' bars I used the Labrada protein designed for men – genius! And thus, 'his and her's Quest bars were created (some for me, some for my boyfriend) – enjoy! 🙂 x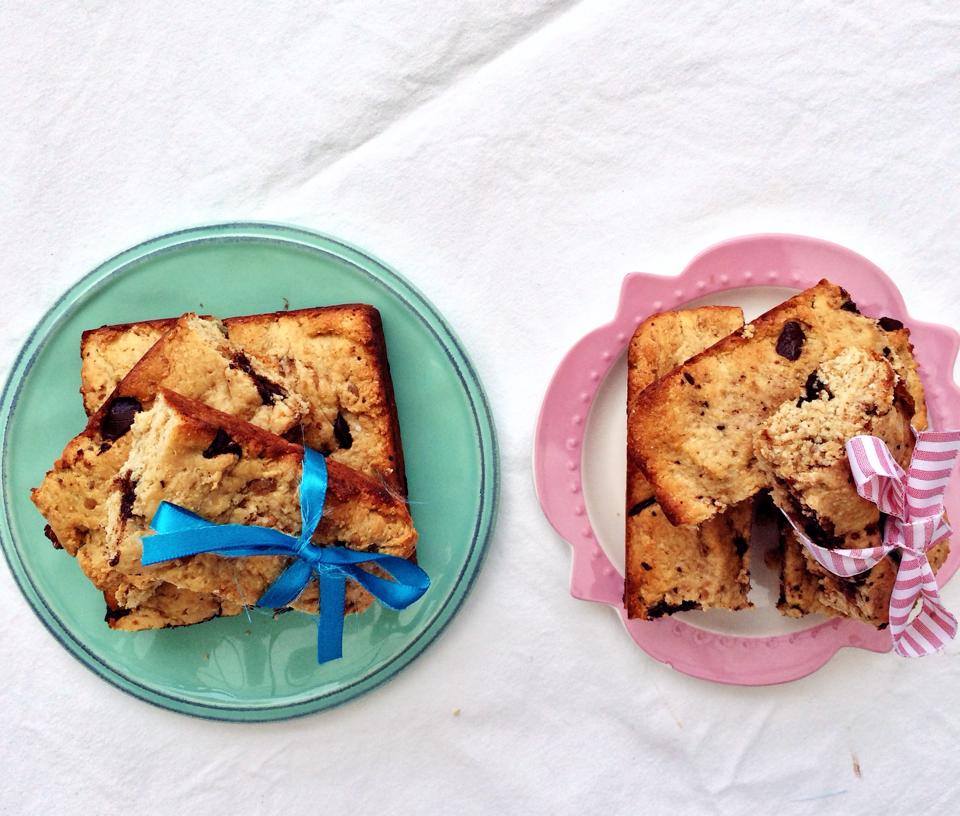 INGREDIENTS
1 cup organic whole grain or wholemeal flour (or flour of choice)
2 scoops womens vanilla protein
2 scoops mens vanilla protein (or just 4 scoops of protein of choice instead of his/hers)
2 tsp baking powder
1 cup coconut butter or nut butter
1/2 cup rice malt syrup or stevia
1/2 cup milk (1/4 each if dividing batter)
Organic dark chocolate chips or chopped 70-90% cacao dark chocolate
METHOD
Preheat oven to 180 degrees Celsius
In a large bowl mix flour and baking powder together
Grab another bowl and divide the flour evenly into the two bowls and add his and hers protein to each bowl and combine lightly
In a small saucepan, melt sweetener and coconut butter together until combined and add evenly to the two bowls.
Mix through 1/4 milk to each bowl and combine until a thick, sticky dough texture. Add in chocolate chips and then spray two separate rectangular cake tins with baking spray.
Using your hands, divide the two mixtures into the pans evenly and pop in the oven for 15 minutes.
Remove, let cool and slice into bars. Enjoy!
*Just add all ingredients into one bowl if you are not dividing this recipe.