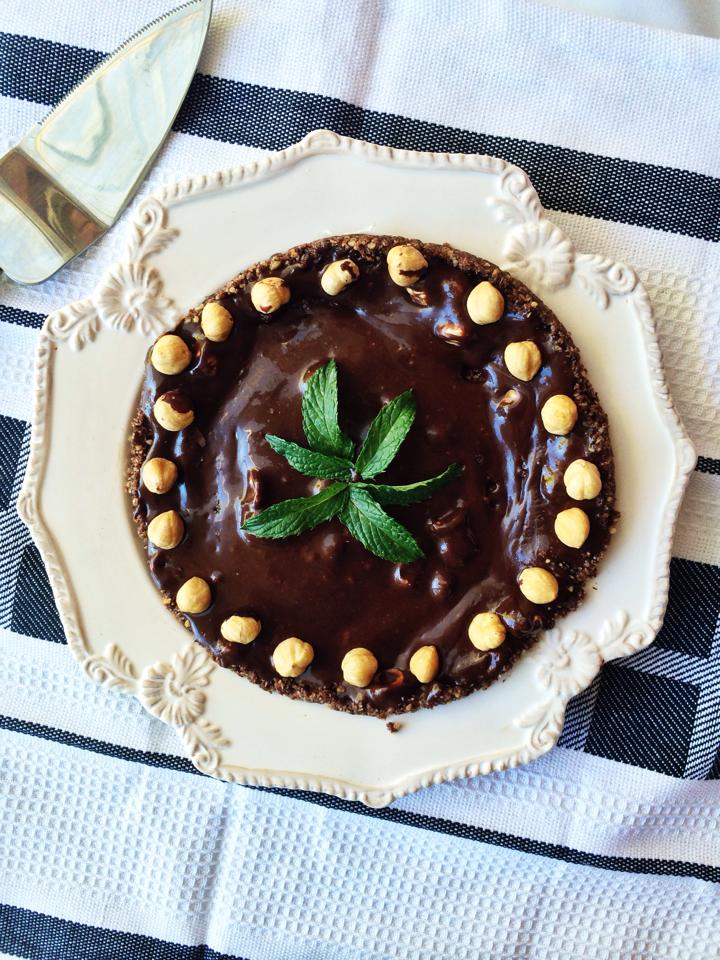 You would assume chocolate cravings would subside after all the festive eating habits, however for some it's the opposite. If you're fighting the sugary urges, this recipe is for you! Chocolate lovers will enjoy this decadent Nutella Pie with it's cacao base and creamy Nutella centre mixed through with crunchy hazelnuts. Every chocoholics dream.
This gorgeous dessert is perfect for entertaining, or if you need a little chocolate hit – I know it didn't last long in my household!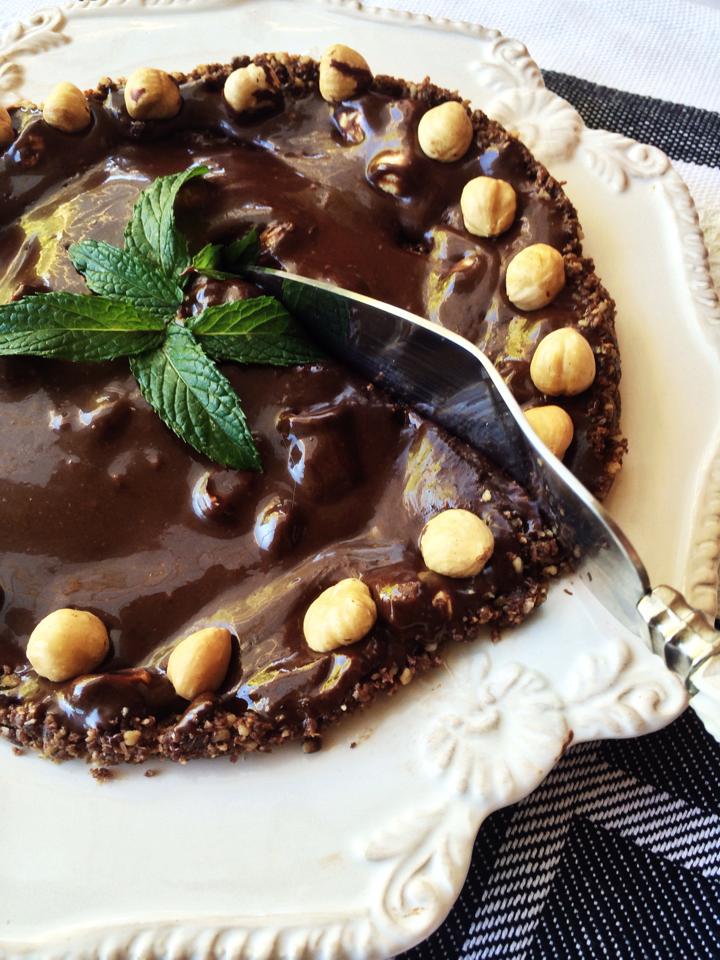 INGREDIENTS
Base:
1 cup walnuts
7 pitted dates
1/2 cup cacao powder
2 tbls rice malt syrup
1/2 cup desiccated coconut
Pinch of sea salt
Nutella cream:
1/2 cup cacao butter (melted)
1 tbls coconut oil (melted)
1 cup rice malt syrup
1 cup cacao powder
1.5 heaped tablespoons hazelnut butter
Handful of hazelnuts
Mint to decorate
METHOD
For base:
Soak dates in hot water for 2-3 minutes.
Process walnuts until fine and then add dates. Add remaining ingredients and process thoroughly until mixture sticks together.
Spray a small tart pan with baking spray and place mixture in evenly at the base. Place in freezer while you prepare the Nutella.
For Nutella:
Blend all ingredients except the handful of hazelnuts and mint, pour over base and place in the fridge for 30 min – 1 hour.
Decorate with whole hazelnuts and fresh mint leaves in the middle to serve – enjoy! This dessert can be stored in the fridge