I woke up this morning feeling a little creative. Someone recently asked me about an alternative for nuts in a dessert base so I decided to do a little experimenting with rolled oats. I wasn't quite sure how this recipe would turn out, but the combination of coconut cream with chewy oats is fantastic! The oat base holds just as well simply by adding a little rice malt syrup and also makes this treat a filling one! If you're a coconut lover (you'd be crazy if you aren't) you can thank me later.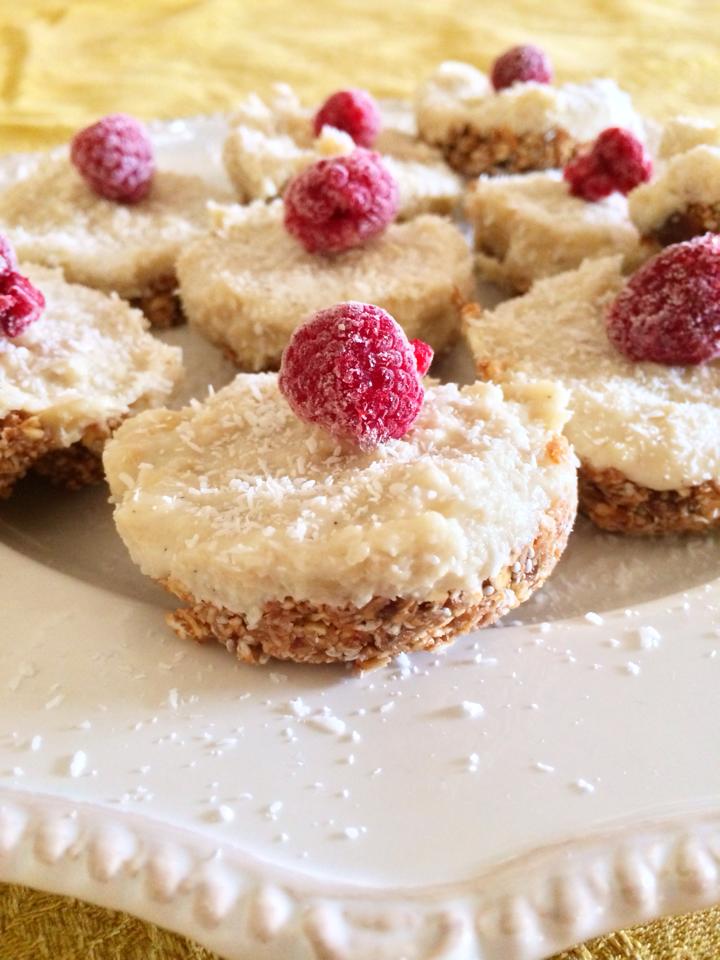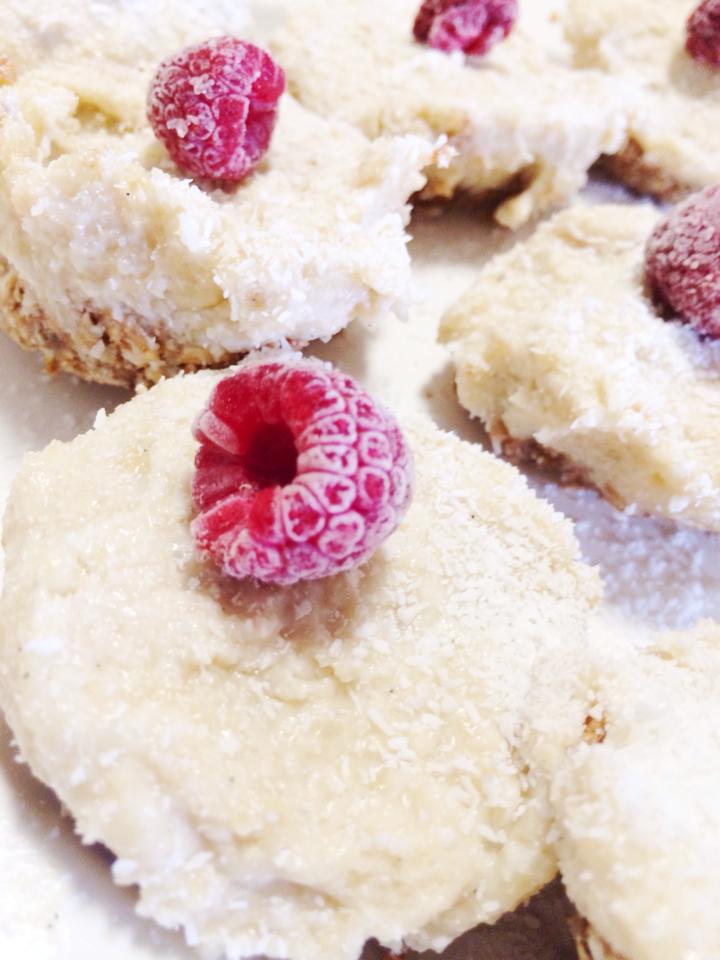 INGREDIENTS
Base:
1 cup rolled oats
12 dates
2 tbls rice malt syrup
1/3 cup shredded coconut
Coconut cream:
1 ½ cups cashews
1/3 cup shredded coconut
1/3 cup coconut oil
1/3 cup almond milk or coconut milk
2 tbls rice malt syrup
1 tsp vanilla bean paste
METHOD
For base:
Soak dates in hot water for 5 minutes and process until fine.
Process oats with dates while adding rice malt syrup until mixture is sticky.
Spray cupcake pan with baking oil or coconut oil and add a spoonful of mixture into each one until 1/3 full and pop in the freezer while you prepare the coconut cream.
For coconut cream:
Blend all ingredients ensuring no chunky cashew bits are present in cream. Add more milk or water to cream if needed to make a creamier texture.
Using a tablespoon, spoon out the mixture and smooth evenly over the mini bases. Pop back in freezer for 3 hours.
Let cool for 15 minutes and decorate with raspberries and coconut!