Cake pops seem to be the new craze – and I can see why. A small, appropriate serving of cake (if you stop at one, that is) deliciously decorated with an array of colourful and creative ingredients. There's nothing not to love about these tiny pops of cake.
Lamington cake is one of my favourites, and when I was creating this recipe I came up with the idea to drizzle the cake pops in decadent chocolate with a sprinkle of shredded coconut inspired by luscious lamingtons. I melted pure dark chocolate, however you could also melt vegan chocolate or make your own with coconut oil, rice malt syrup and cacao in a blender. For Mothers – your kids will love these – trust me!
Cake pop pans are easily accessible from Kmart (if you're in Australia) and you can pick one up for $10. Get creative and enjoy this healthy treat!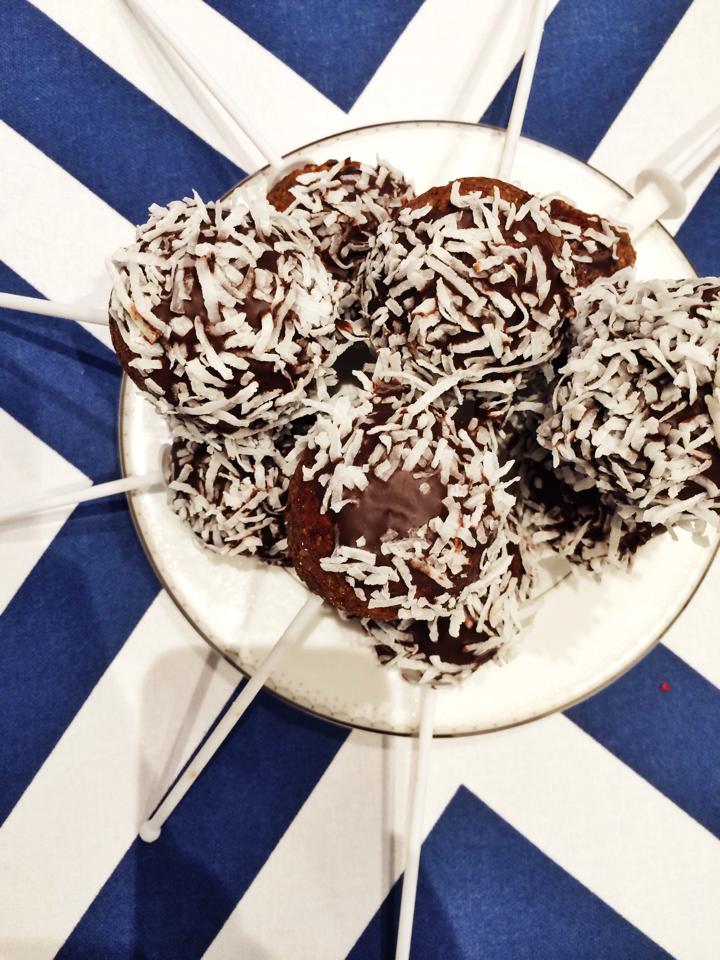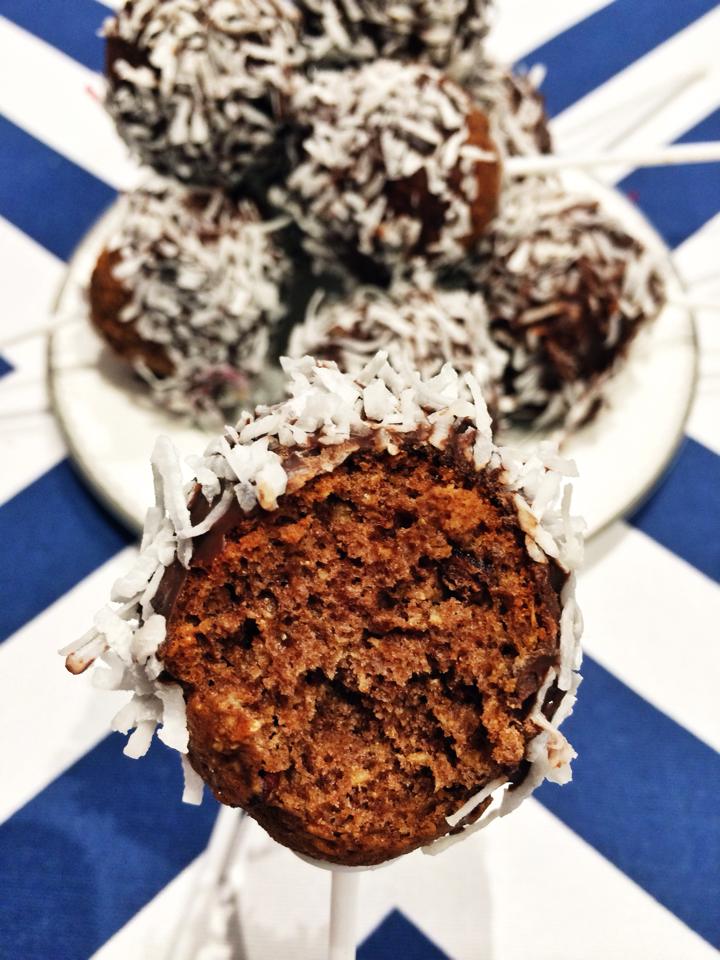 INGREDIENTS:
2 cups wholemeal flour
¼ cup cacao nibs
3 teaspoons baking powder
1 teaspon baking soda
1/4 teaspoon salt
1 tablespoon cacao
4 eggs
1 teaspoon vanilla essence
2 tablespoons coconut oil
1 cup rice malt syrup
2 tablespoons unsweetened almond milk
Shredded coconut
Pure dark chocolate or vegan chocolate to decorate
METHOD
Preheat oven to 190°C and spray cake pop pan with baking spray.
In a large mixing bowl, whisk together the flour, cacao nibs, cacao, baking soda, baking powder and salt and set aside.
In a separate bowl, combine the eggs, almond milk, rice malt syrup, vanilla and melted coconut oil and mix well.
Pour the liquid into the flour, and mix until just combined well.
Spoon the batter evenly into your cake pop pan and bake for 10-12 minutes. Once cooled, place cake pop sticks in the middle of each individual cake pop.
Melt chocolate and dip each pop until ¾ covered in chocolate and then roll in shredded coconut. Repeat for each one, place in fridge for 30 minutes and enjoy!
*Makes 30 cake tops