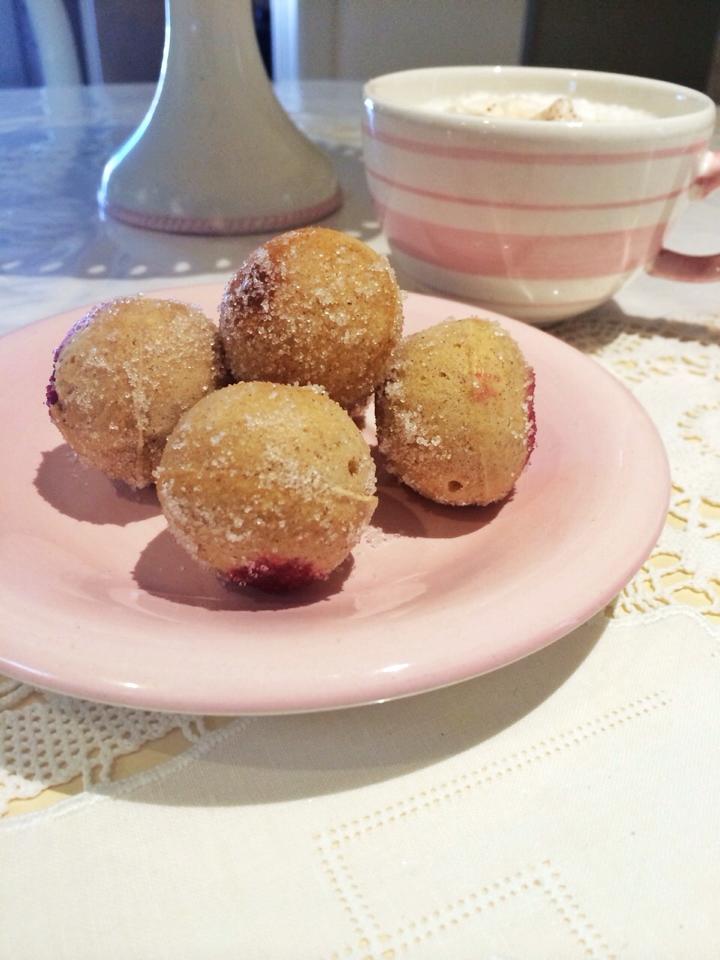 There's nothing more delicious than taking the first bite into a warm, sugar-coated jam donut. As your teeth bite into the soft centre, your tongue is delighted with a sweet, berry taste and suddenly the donut becomes a whole lot better.
I mean really, who doesn't love donuts?! So many of my childhood memories are eating mini cinnamon donuts at Donut King; although I have barely touched them through my adulthood.
The thought of eating a donut that tastes like a donut, has the same texture as a donut, and is much healthier than a donut makes me very excited. There's two ways you can make these gorgeous creations; you can buy a cake pop maker ($2 from Kmart) which gives them that fluffy round shape, or you can bake them in the oven in a muffin pan – the choice is yours. Either way, you won't be able to stop eating these, trust me!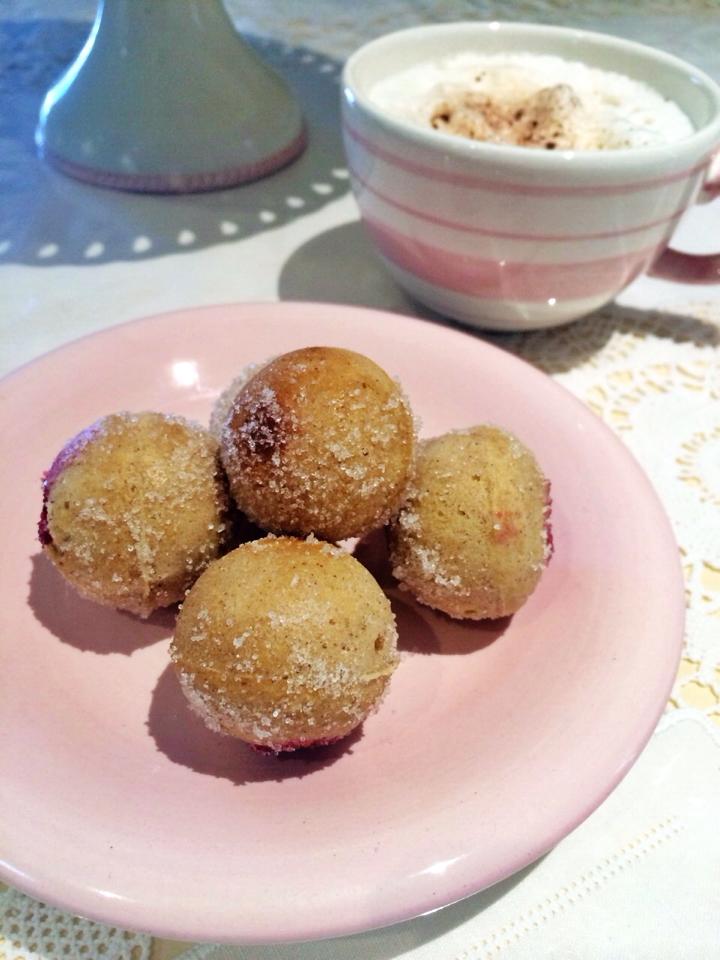 INGREDIENTS:
Donuts:
2 cups wholemeal flour
3 teaspoons baking powder
1 teaspon baking soda
1/4 teaspoon salt
3 eggs
2 teaspoons cinnamon
2 tablespoons coconut oil
3/4 cup rice malt syrup
2 tablespoons unsweetened almond milk
For decoration: Natvia Natural Sweetener
Raspberry Jam:
1 packet frozen raspberries
1 teaspoon cinnamon
2 tablespoons rice malt syrup
1 tablespoon coconut oil
METHOD
For donuts:
Preheat oven to 190°C if using oven.
In a large mixing bowl, whisk together the flour, baking soda and salt and set aside.
In a separate bowl, combine the rest of your ingredients and mix well.
Pour the liquid into the flour, and mix until just combined well.
Spoon the batter into your cake top maker or spray a muffin pan and bake for 10-12 minutes. Let cool while you prepare the jam.
For raspberry jam:
In a small pot on low heat, add all ingredients and stir through slowly. You may also let simmer for 5 – 10 minutes.
When the raspberries have cooked and jam is hot, turn of the heat and let sit for 5 minutes.
If the jam is not thick enough you can drain the excess liquid out slowly.
Spoon the jam into the piping bag and pierce through sides of each donut so the jam is in the centre.
Roll each donut in Natvia and they're ready to be served – enjoy!
*Makes 40 cake tops and 12 muffins