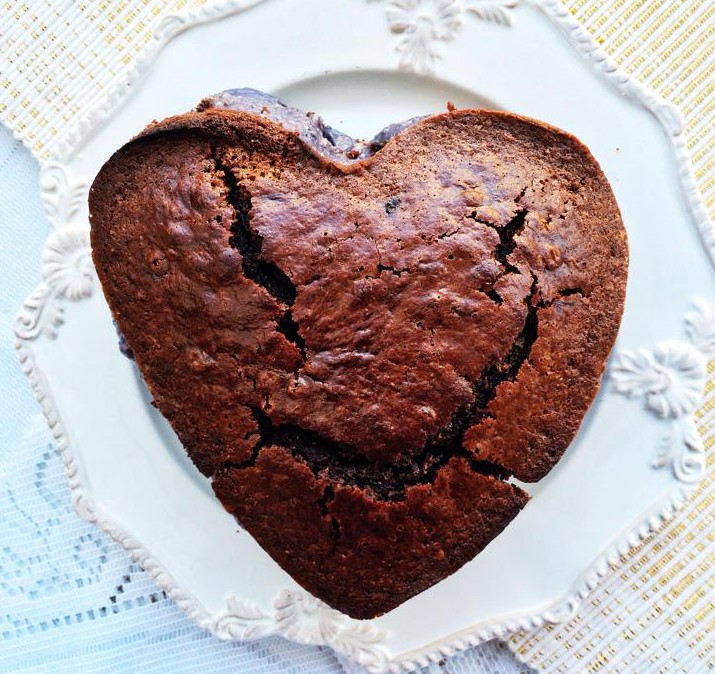 I made this gorgeous Chocolate & Blueberry Love Cake for my best friend's 23rd birthday. As we are both entering the second week of the Kayla Itsines challenge (which we are both absolutely loving and highly recommend) I thought it was only suitable to bake something special for the occasion without breaking our healthy diet.
This cake is moist, sweet and full of chocolaty goodness. I also made this batter into cupcakes and fed them to my sister and mother who 'refused to believe' it was healthy – I guess I did something right! When you slice the cake, the beautiful purple blueberry cream oozes out and the fluffy cake has yummy blueberries mixed through. Enjoy!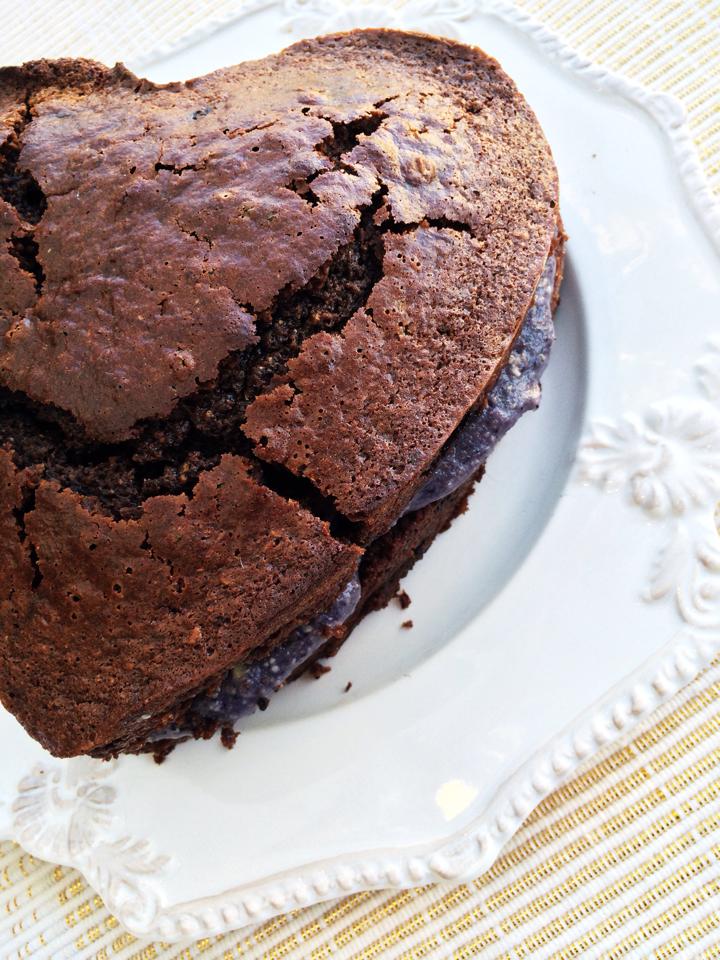 INGREDIENTS
Chocolate & Blueberry Cake:
2 cups wholemeal flour
1 tsp baking soda
3 tsp baking powder
2 tbls cacao
½ block lindt 90% dark chocolate (or vegan chocolate)
1 cup rice malt syrup
2 eggs
1 cup almond milk
1 tbls coconut oil
1/3 cup frozen blueberries
Blueberry cream:
1 cup cashews
½ cup rice malt syrup
¾ cup blueberries
Dash of almond milk
METHOD:
For cake:
Preheat oven to 180°C and spray a love heart baking pan with baking spray.
In a large mixing bowl, add all dry ingredients (excluding dark chocolate) and mix well
In a separate bowl, melt coconut oil and add eggs, rice malt syrup and whisk together
Pour milk into the flour mixture and add the whisked eggs, rice malt syrup and coconut oil and combine well.
Melt dark chocolate and add into the cake mixture along with frozen blueberries and stir through lightly.
Pour the mixture into the pan and pop in the oven for 40 – 45 minutes.
For blueberry cream:
Soak cashews for 5 minutes and place in blender with all ingredients.
Blend well until a creamy texture is formed
Once cake is cooled, slice through the middle and spread blueberry cream on the base. Place the top over the cream and it's ready to be served – enjoy!