There's nothing quite like the first bite into a spongy vanilla cupcake. Kids beg their parents for one when they pass their local bakery. Adults treat themselves to one, maybe two at a time at a high tea with friends. Girls celebrate their birthdays with them frosted and displayed beautifully on a multiple tiered platter. The occasions for cupcakes are endless… but what if the centre of each vanilla cupcake was filled with soft, chocolaty Nutella? And it was healthy?
These Nutella Filled Vanilla Cupcakes really do taste too good to be true. You can fool any healthy-dessert hater with these tiny cakes. Frosted or not, the clean Nutella surprise in the centre leaves a rich contrasting chocolate taste against the subtle vanilla flavour. And it's the closest thing to Nutella, need I say more?
I used Bare Blends Vanilla Bean Native WPI for the gorgeous vanilla taste. You can buy it online here: http://bareblends.com.au I also used organic coconut oil from Coconut Revolution, buy it online at: http://www.coconutrevolution.com.au/ Coconut Flour & Coconut Sugar can be purchased from a health food store. All other ingredients are available at your local grocery store.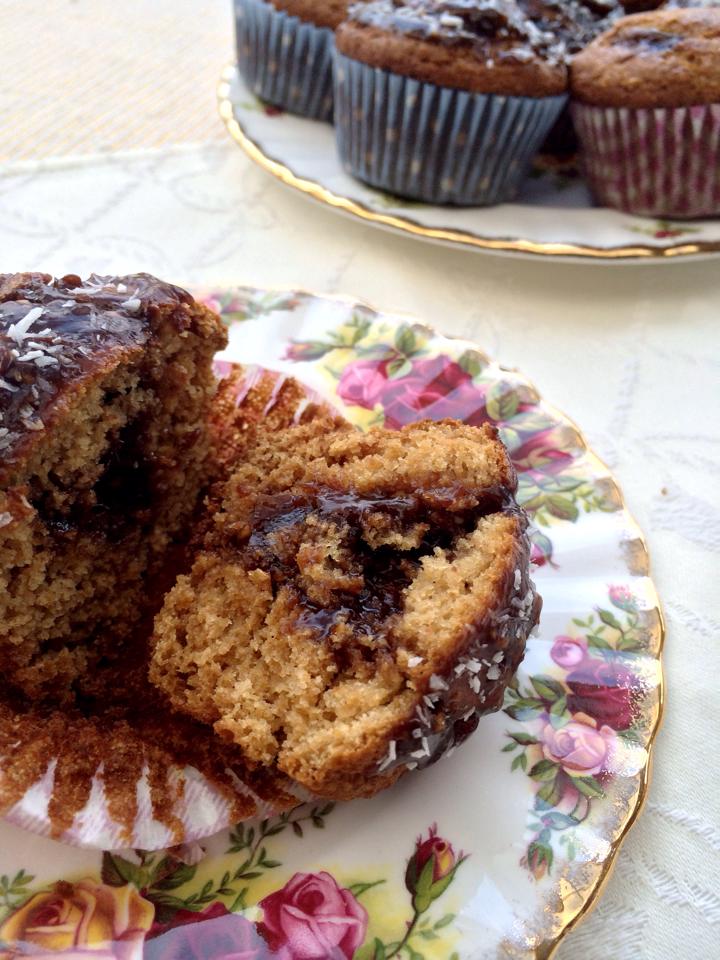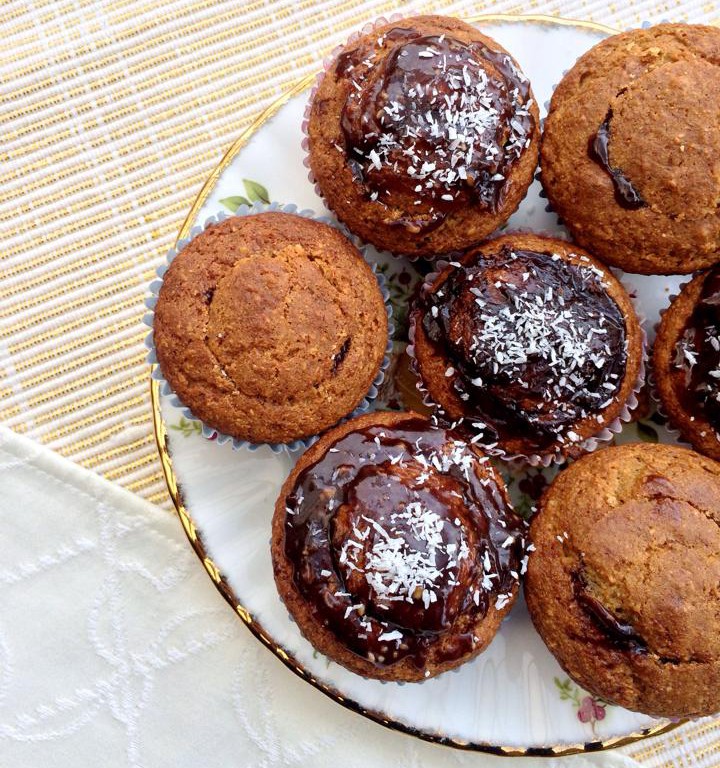 INGREDIENTS
Cupcakes:
1 ½ cups whole meal or whole wheat flour
½ cup coconut flour
2 tsp baking soda
1 tsp baking powder
Pinch of salt
4 tbls Bare Blends Vanilla Bean Native WPI (link in description)
3 tbls coconut oil
½ cup almond milk
2 tbls coconut sugar
2 eggs (optional – if you prefer no eggs, add extra almond milk)
½ cup rice malt syrup
Nutella:
5 pitted dates
2 tbls coconut oil
2 tbls rice malt syrup
1 tbls hazelnut spread
1 tbls coconut sugar (optional)
2 tsp cacao
¼ cup water
For cupcakes:
Place oven on 180°C and line 12 paper cases in a cupcake pan.
In a mixer or large bowl, add flour, 3 tablespoons of Bare Blends and all dry ingredients and combine well.
In a separate bowl, add melted coconut oil and rice malt syrup and whisk together and add to flour. Use your hands to mix through the flour if you need to.
Add 1 tablespoon of bare blends to almond milk and stir lightly. In alternating batches, add milk and eggs to the mixture and combine well.
Scoop 1 tablespoon of mixture into each paper cupcake case and place in the oven for 20-25 minutes. Let cool while you make the Nutella filling.
For Nutella:
Add all ingredients in a small pot and place on low heat.
Stir all ingredients through lightly while mashing dates to form the Nutella.
When the dates are completely mashed into the liquid, turn off heat and put aside.
Cut a small circle in the middle of each cupcake and scoop a tablespoon of Nutella into the middle. Place the cupcake top over the Nutella and spread Nutella over the surface of the cupcake if you wish.
Heat in the microwave when serving for a warm treat – enjoy!