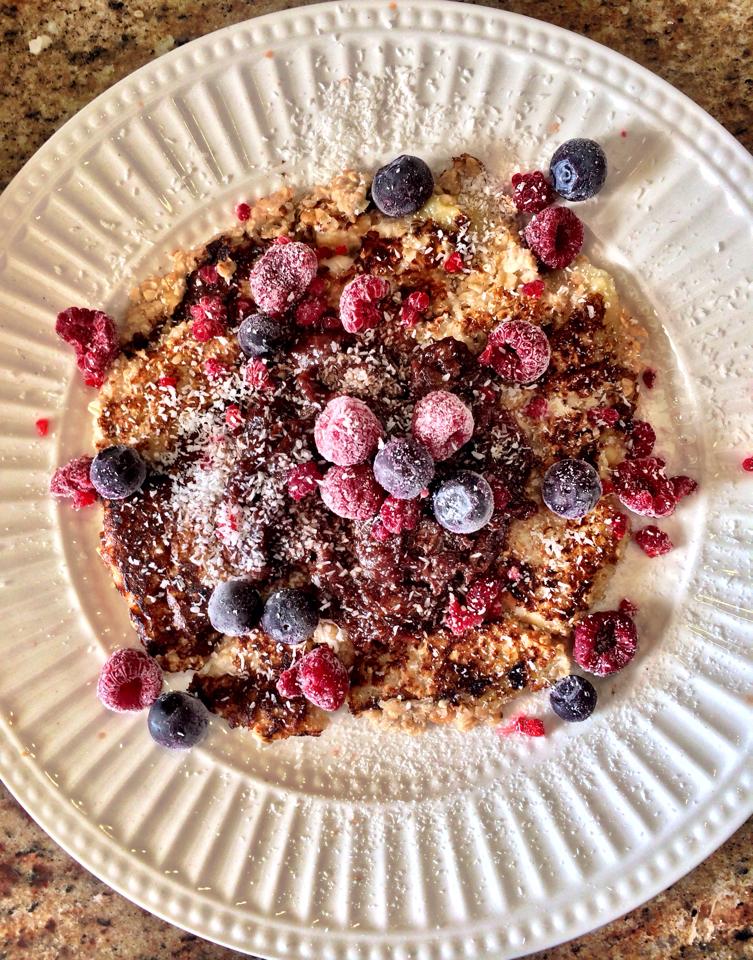 Mmmm breakfast, the most important meal of the day… It can be difficult to include nutrients into your daily morning fix when you are bustling around town with things to get done! Melbournians are known for their on-the-go lifestyles (similarly to New Yorkers) and a simple sugary option always seems attractive in a rush, however energy levels will stay down and your stomach will be yearning for more. Banana and walnut pancakes are an amazing-tasting, healthy, quick option I guarantee will keep you fuller for longer. You can whip them up in around 15 minutes and the combination of oats and banana means you'll be ready to tackle the day!
INGREDIENTS
Pancakes:
1 cup rolled oats
1 cup almond milk
1 banana (chopped)
1 tsp vanilla essence
1/3 cup of walnuts
2 egg whites optional
Handful of raspberries
Handful of blueberries
Shredded coconut for decoration
Chocolate date sauce:
1 tbs coconut oil
4-5 dates
1 tbs rice malt syrup
1 tsp cacao
1 – 2 tbs water
METHOD
For pancakes:
Place oats in processor and make oat flour (until oats are very fine) alternatively you can also do this with a rolling pin.
In a mixing bowl, combine all ingredients until runny. If you find the texture is a little clumpy add extra almond milk or water to the mixture.
Pan fry with coconut oil until golden on both sides and leave aside.
For chocolate sauce:
Place dates and coconut oil in small pot and put on low.
While the dates are warming up, use a spoon to crush them (they should break easily when heated).
Add rest of ingredients and stir until rice malt syrup is melted through sauce. If you prefer the sauce runny, add a tablespoon or two of water.
Pour hot sauce over the pancakes and serve with blueberries, raspberries and sifted coconut.