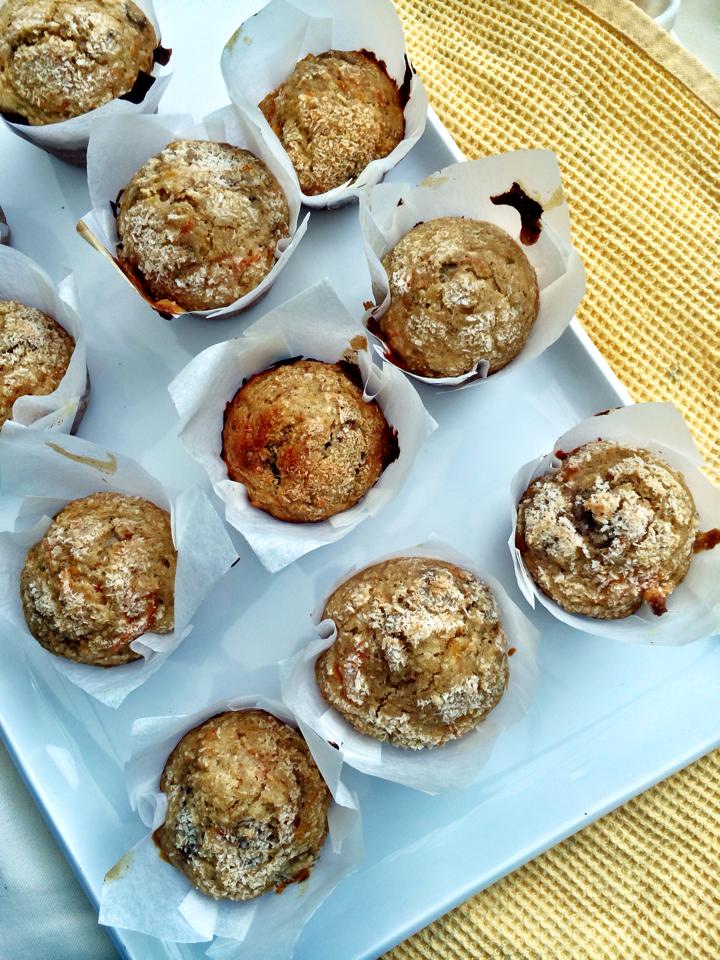 Ever heard of people eating carrot cake to get their vegetable intake up? A little silly, but how could they not when carrot cake always taste so simple, moist and spongey. It's difficult to stop at just one. With Easter approaching next week I thought what better time to create some muffins with what the Easter Bunny enjoys himself.
Carrot Cake Muffins taste just like the real deal. Simple, moist and spongey with just the right amount of orange goodness and a crunchy surprise with chopped walnuts. This recipe can be created into a cake too (just pop in the oven for around 55 minutes).  So yummy that the Easter Bunny would eat these all year round himself 😛 hope you enjoy! X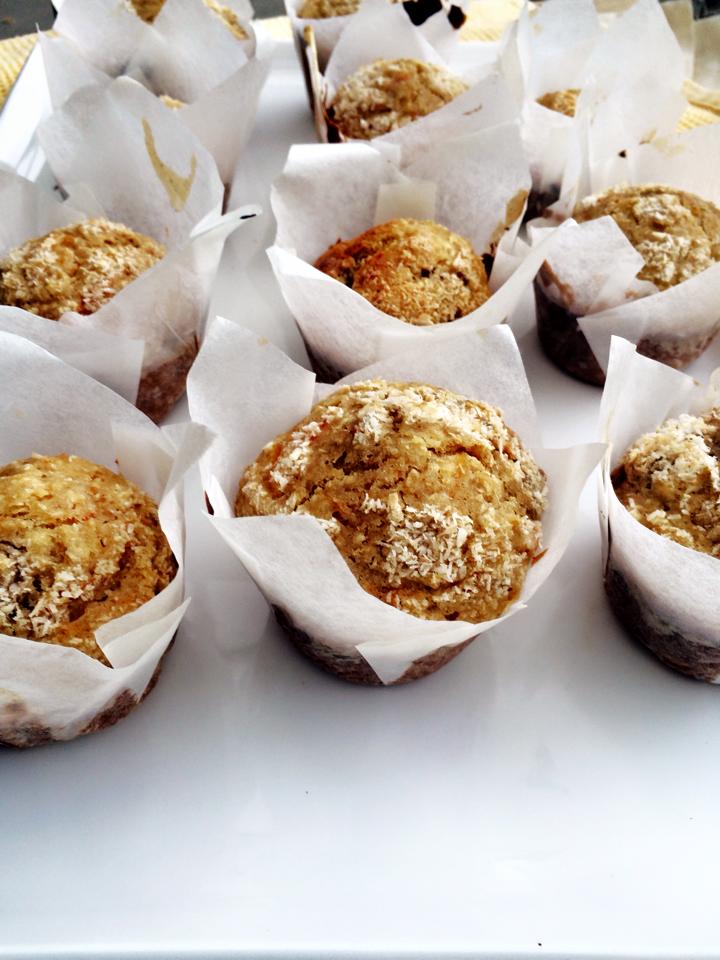 INGREDIENTS
2 cups wholegrain flour (or flour of choice)
2 tsp baking soda
4 tsp baking powder
1 tsp cinnamon
2 carrots grated
¾ cup almond milk
1 egg
1 mashed banana
¾ cup rice malt syrup
1 tsp vanilla essence
¾ cup desiccated coconut
Chopped walnuts
METHOD
Preheat oven to 180°C and place muffin cases in a muffin pan
Combine all dry ingredients lightly in a large bowl.
In a separate bowl, combine all wet ingredients except the carrots and banana
Make a well in the bowl with dry ingredients and add all wet ingredients including the mashed banana and carrots. Mix lightly
Distribute evenly in the muffin pans, sprinkle a tiny bit of coconut over the top and pop in the oven for 25 minutes. Let cool and enjoy!