I know everyone makes 'nana' ice-cream and I have definitely jumped on the bandwagon, however I still felt it was appropriate to post this delicious finding for anyone with a serious ice-cream craving! Trust me, this recipe does the trick!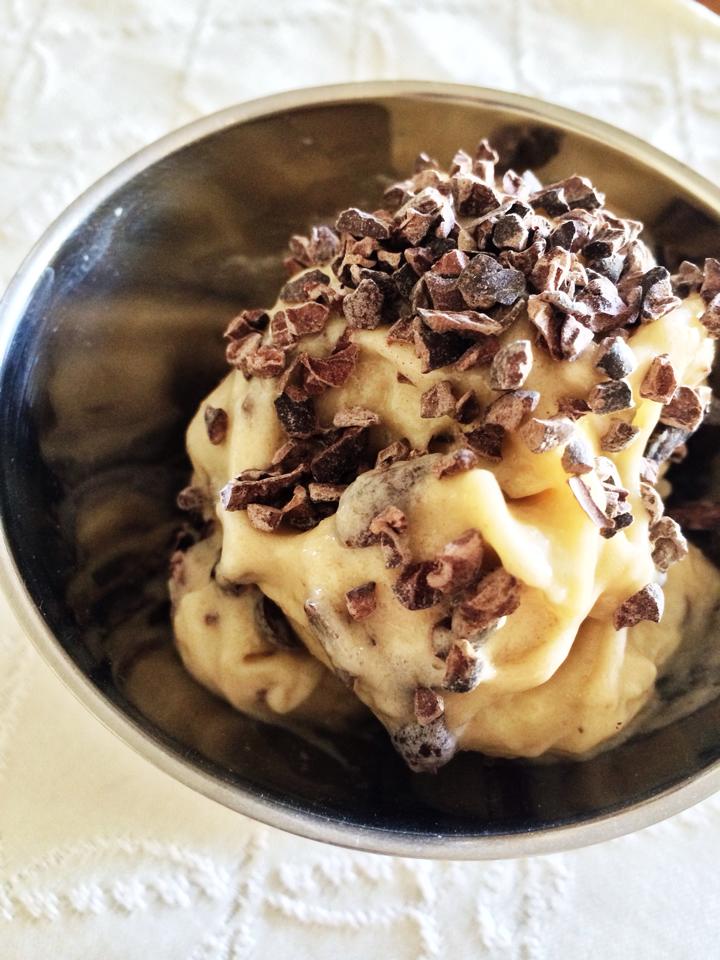 INGREDIENTS
2 frozen bananas
Handful of vegan chocolate chips or dark chocolate chips
Cacao nibs
METHOD
Peel 2 bananas and leave in freezer overnight
Remove from freezer and process on high until a creamy texture is formed
Mix through chocolate chips and sprinkle cacao nibs on top and enjoy!