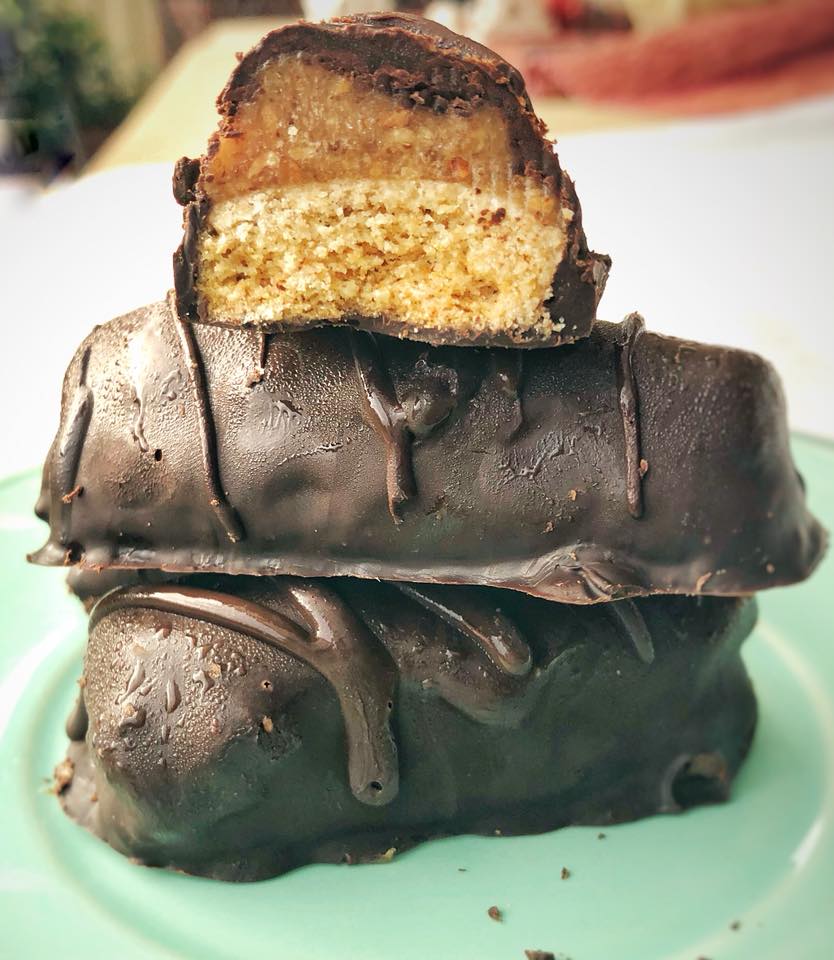 IT'S FINALLY HERE! TWIX lovers, get excited… I have recreated the classic favourite into a clean twix bar recipe and it is so good, and most importantly, full of gooey caramel!
If you love TWIX you will love this dessert. It does take some time to make, but all the steps are very simple and when you take a bite – it's all worth it. Trust me. These were all gone in two hours. HAPPY BAKING/RAWING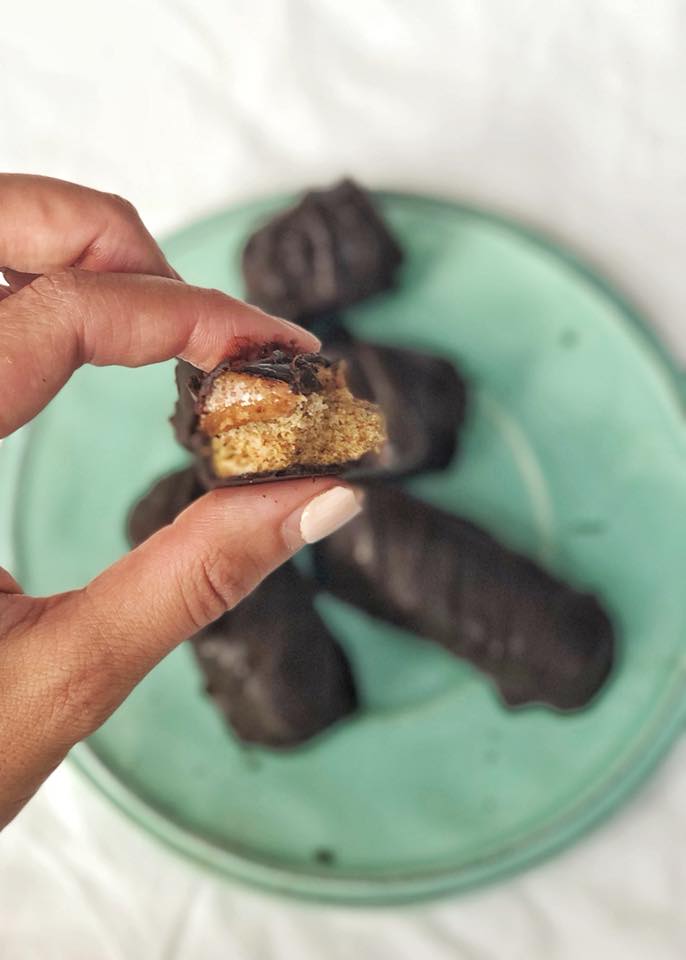 INGREDIENTS
Biscuit base: 
1 cup flour of choice
1/4 cup coconut oil
1/4 cup rice malt syrup
Dash of almond milk
Dash of vanilla extract
1/2 tsp baking powder
1/2 tsp baking soda
Pinch of salt
Caramel:
1/3 cup rice malt syrup
1/3 cup almond butter
1/3 cup coconut oil
Pinch of salt
Coating:
200g 70% dark chocolate
1 tbsp coconut oil
METHOD
For biscuit base:
Preheat oven to 190 and line a baking tray with baking paper.
In a large bowl mix dry ingredients.
In a separate bowl combine wet ingredients.
Make a well in the centre of the dry ingredients and pour wet mixture and fold through.
With a rolling pin flatten the biscuit base until its around 1.5cm thick. Cut a thin rectangle and repeat until all the dough has been used.
Place in the oven for 10 minutes and let cool.
For caramel:
Combine all ingredients and chill in the fridge for 10 minutes.
Once biscuit bars have cooled add a tablespoon of caramel over each bar and mould with your fingers until it covers the entire bar, including all the edges.
Place in the freezer for 15 – 30 minutes
For chocolate topping:
Melt chocolate with coconut oil and dip each bar in chocolate using a fork until the bar is completely covered in chocolate. Repeat for each bar.
Place back in freezer for one hour and serve. Enjoy!