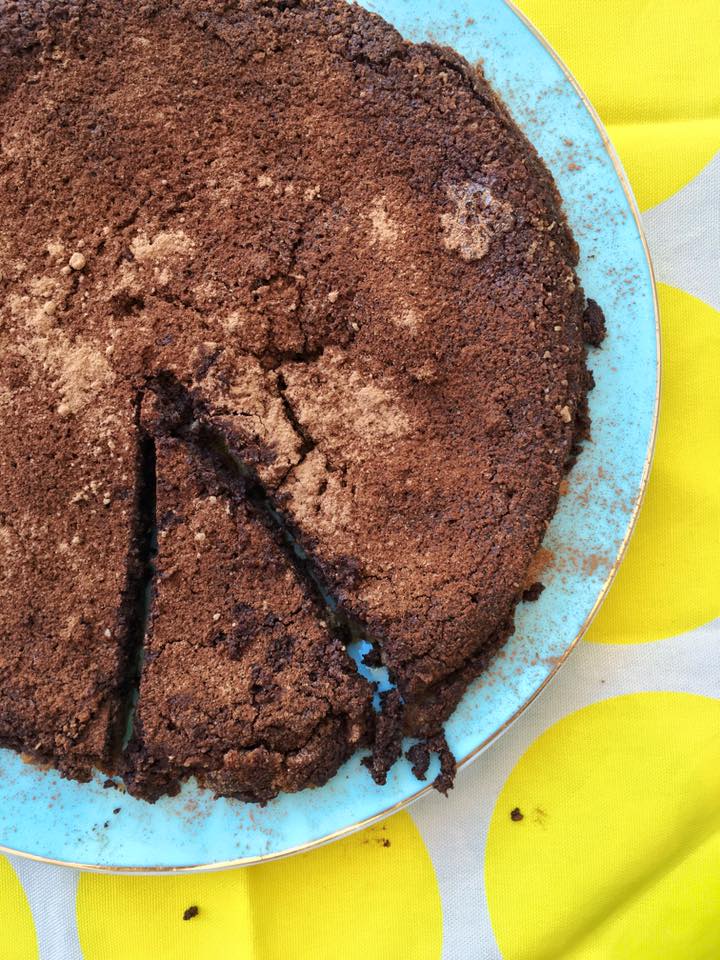 It's no secret that I love Nutella. Whether it's winter or not – I can't go past a nice big scoop of the gooey goodness that is Nutella – so I try to stop myself by making clean versions of treats with a hint of Nutella deliciousness!
This cake is extremely easy to make… 5 ingredients. In the oven for 35 minutes. And you're done. The combination of hazelnut meal with cacao powder means your Nutella fix is just a mouthful away without the guilt. Enjoy and don't forget to upload an image and hashtag #mycleantreats – I love to see your creations! All ingredients can be purchased online (hooray!) from The Source Bulk Foods.
Ingredients
150g coconut oil
3/4 cup cacao powder
6 eggs
1 cup rice malt syrup
1 cup hazelnut meal
Method
Preheat oven to 160 degrees Celsius and line a circular baking pan with baking paper.
Place coconut oil and cacao in a saucepan and stir until combined and melted
In an electric mixer, combine eggs and rice malt syrup
Add hazelnut meal and the chocolate mix to eggs and rice malt syrup and fold lightly until combined
Pour into the baking pan and bake for 35 minutes. Let cool, dust some cacao powder over the top and enjoy!