Can you believe how quickly this year has flown? We have just over a week until Christmas (eek!) and baking mittens around the world are getting their biggest workout of the year. Each year at Christmas my mum bakes every Christmas treat you can imagine; mini fruit puddings, trifle, gingerbread – you name it. So I knew I had to compete this year with a stand-out dessert that would be delicious enough to say 'no' to the naughty ones.
Traditional and classic, the Clean Christmas Fruit Cake is a great alternative to the real thing – and tastes just as good. Sweetened by only dates, sultanas and orange peel, the festive cake is a sure winner for any Christmas party and functions coming up. Did I mention my ingredients are purchased from The Source Bulk Foods? They stock absolutely everything and deliver to your door! Don't forget to #mycleantreats when you make this cake so I can see on Instagram! Merry Christmas xx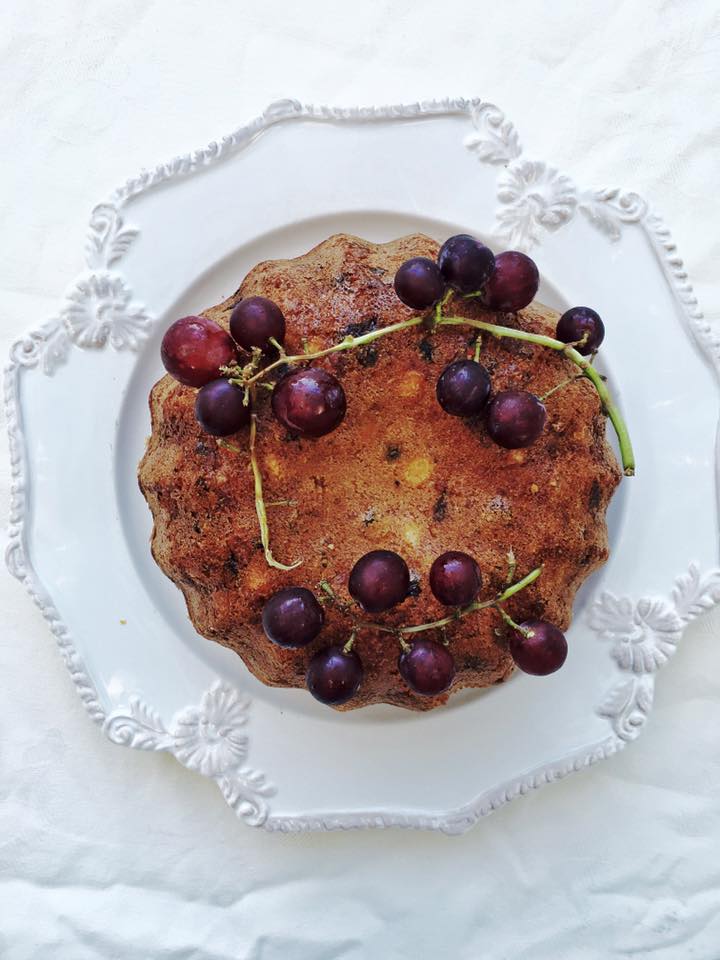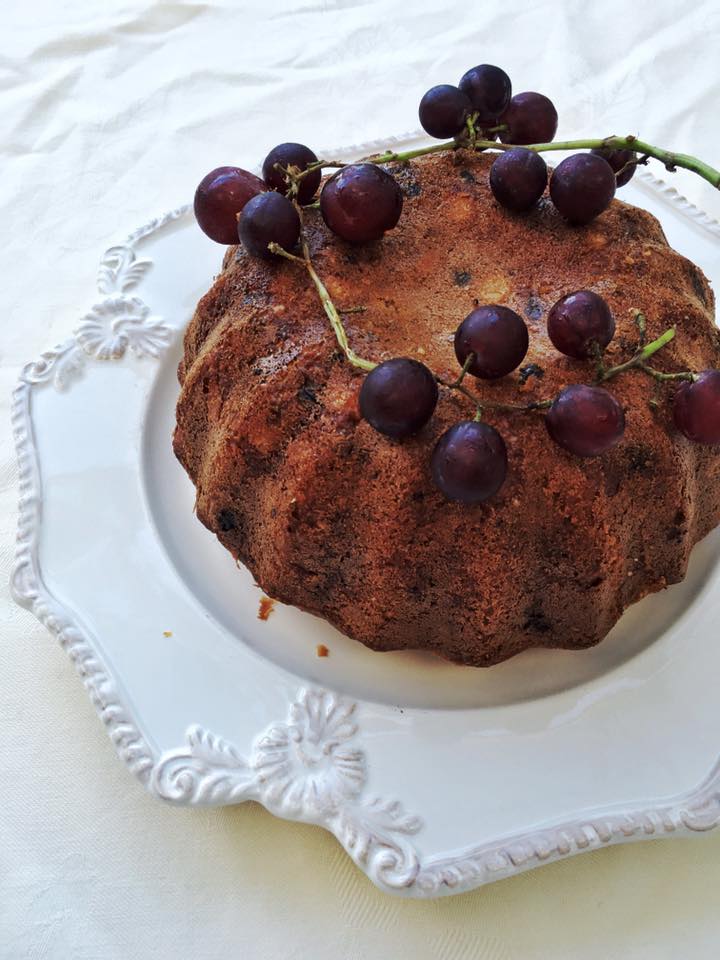 INGREDIENTS
6 heaped tbls melted coconut oil
12 pitted dates, soaked and chopped
1  2/3 cup organic plain flour (or spelt)
1 tsp mixed spice
1 1/4 cup organic sultanas
1/2 cup mixed peel (or orange peel)
3 tsp baking powder
1 tsp baking soda
1 tsp vanilla bean paste
3 eggs
1 cup almond milk
Red grapes or cherries (to decorate)
METHOD
Preheat oven to 180°C (not fan forced). Line a festive baking pan with baking paper.
In an electric mixer pour coconut oil and vanilla and mix until creamy. Add one egg at a time to the mixture until combined.
In a large bowl sift flour, mixed spice, baking soda and baking powder. Add liquid mixture and dried fruit and fold softly.
Add one cup of milk to the cake mixture and beat lightly before placing in circular pan.
Place in the oven for 50 minutes. Decorate with red grapes of cherries in the shape of a reef over the top of the cake. Happy Holidays!